Horry County fire chief receives top honor of best in South Carolina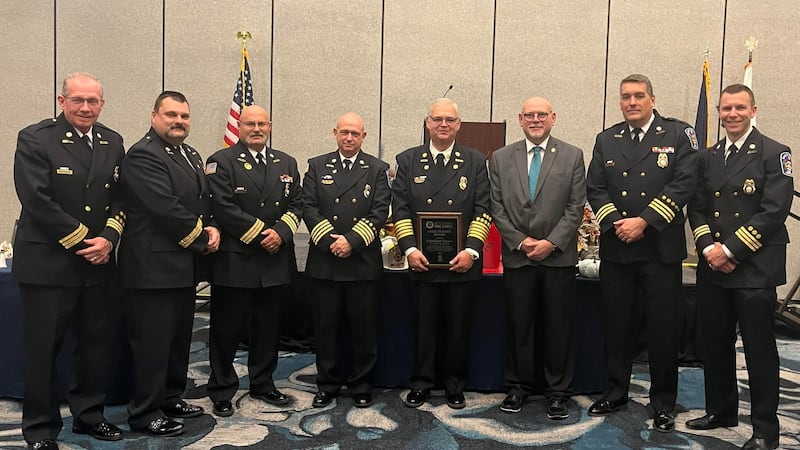 Published: Nov. 14, 2023 at 6:48 PM EST
HORRY COUNTY, S.C. (WMBF) - Horry County Fire Rescue is celebrating as its fire chief received top recognition from the South Carolina State Association of Fire Chiefs last month.
HCFR Fire Chief Joseph Tanner was honored in front of the Horry County Council meeting on Tuesday for being the state's recipient of the Fritz Turner Award as the top fire chief in South Carolina.
The award is named after the first South Carolina State Fire Marshal who dedicated his career to serving the S.C. citizens and the South Carolina Fire Service.
Chief Tanner was initially presented with the honor during the Fire Leadership SC Conference in Myrtle Beach in October.
Assistant Administrator of Public Safety in Horry County Randy Webster read the resolution during Tuesday's council meeting to honor the fire chief and commended Tanner for his commitment to the community. Those in attendance also gave him a standing ovation.
"I thank y'all for allowing me to serve," said Chief Tanner. "I couldn't do it without the staff that I have, the people out on the streets who can't be here tonight are the reason we do what we do and I thank them for what they do."
The council added that Horry County Fire Rescue is the largest fire rescue department in the state, and thanked Chief Tanner for his service.
Congratulations, Chief Tanner!
Copyright 2023 WMBF. All rights reserved.