Court date set for Robeson Co. murder suspect who shot, injured deputies during attempt to serve warrant
Published: Nov. 13, 2023 at 5:45 PM EST
|
Updated: Nov. 13, 2023 at 6:40 PM EST
ROBESON COUNTY, N.C. (WMBF) - A murder suspect who shot and injured two Robeson County deputies when they attempted to serve a warrant will head to court before the end of the year.
According to N.C. court records, 20-year-old Shawn Tobin Locklear Jr. will appear in court on Dec. 1 for his initial charges connected to the murder of Joshua Hunt from November 2022 and his new charges after his recent arrest.
PREVIOUS COVERAGE:
Robeson County Sheriff Burnis Wilkins said the deputies attempted to serve a warrant to 20-year-old Shawn Tobin Locklear Jr. for violating the terms of his pre-trial release.
Shawn Locklear ran away from deputies and through the nearby woods, Wilkins said. Deputies spotted him behind a tree when he allegedly jumped out and started shooting at deputies.
Deputy Jonathan Walters and Deputy Kaelin Locklear were shot during the shootout with Shawn Locklear.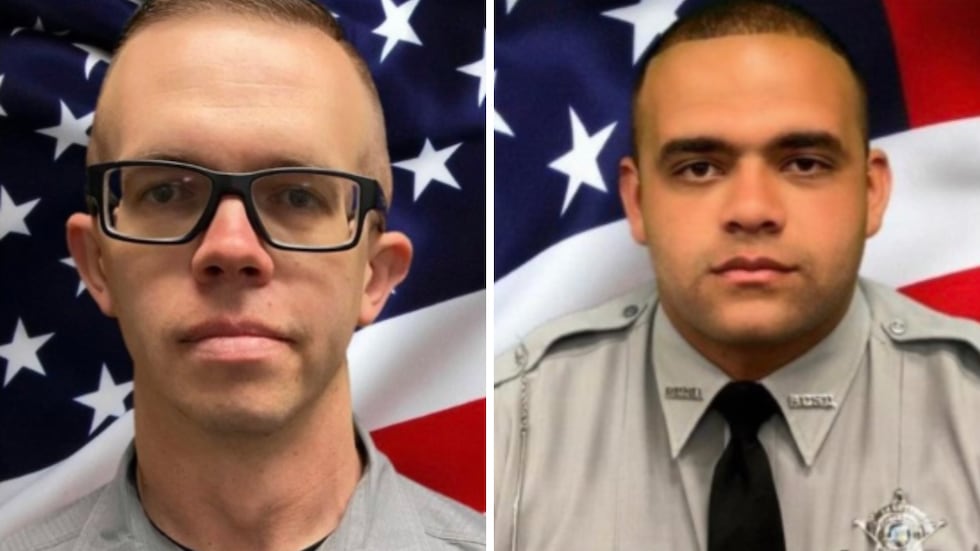 One of the deputies hit was shot at least three times in the upper body, and the second deputy was hit once in the leg near his femoral artery.
Officials said Shawn Locklear then jumped into a deputy vehicle and backed over one of the deputies, breaking his leg, before hitting another deputy's car and driving off. He reportedly drove for about half a mile before being stopped by additional deputies and arrested.
Deputy Kaelin Locklear was released from the hospital and escorted by the Robeson County Sheriff's Office home, where he will continue to recover from his injuries.
Copyright 2023 WMBF. All rights reserved.