Suspect who shot Robeson County deputies was out on bond for murder; judge releases statement
Published: Nov. 8, 2023 at 12:06 PM EST
|
Updated: Nov. 9, 2023 at 8:31 PM EST
ROBESON COUNTY, N.C. (WMBF) - Frustrations are running high in a Robeson County community after it was revealed that the suspect who shot two Robeson County deputies was out on bond for murder.
The deputies responded to Lois Ann Drive on Tuesday after tips about a potential wanted person sighting.
PREVIOUS COVERAGE | Sheriff: Suspect shot Robeson Co. deputies, stole patrol car attempting to elude arrest
Robeson County Sheriff Burnis Wilkins said the deputies attempted to serve a warrant to 20-year-old Shawn Tobin Locklear Jr. for violating the terms of his pre-trial release. He was out on bond after being charged with the murder of Joshua Hunt in November 2022.
Shawn Locklear ran away from deputies and through the nearby woods, Wilkins said. Deputies spotted him behind a tree when he allegedly jumped out and started shooting at deputies.
Deputy Jonathan Walters and Deputy Kaelin Locklear were shot during the shootout with Shawn Locklear.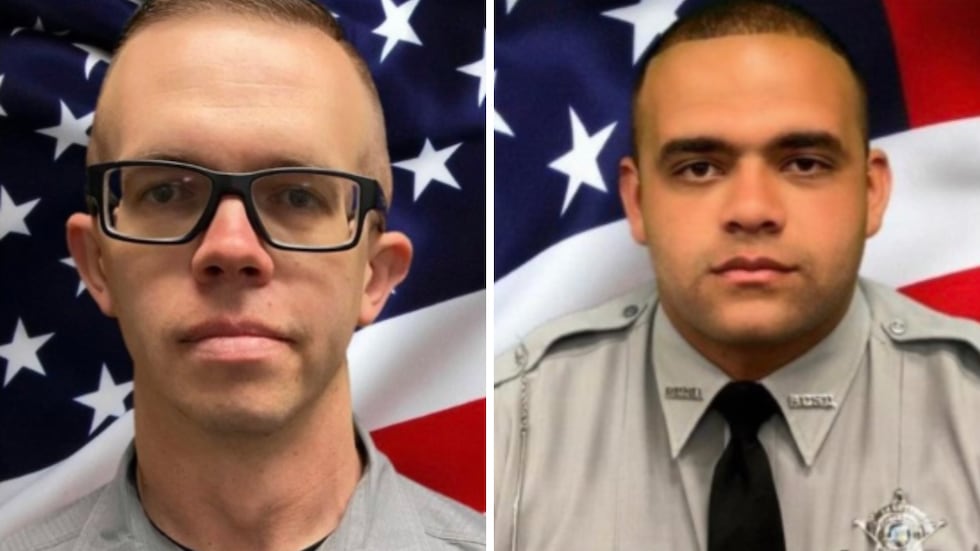 One of the deputies hit was shot at least three times in the upper body, and the second deputy was hit once in the leg near his femoral artery.
Neighbors Kaitlynn and Cody, who did not want their provide their last names, heard the gunshots, and when they saw a deputy on the ground, the two jumped into action to help and put together a makeshift tourniquet by trying to use the deputy's belt at first.
"It felt like it had hit an artery so I just pulled that strap but it wasn't doing much or nothing, it would get tight. I hollered for Cody to go in the house and get me some towels and a belt and he come back out with his belt and two towels and I just put the belt around him and just snatched it," Kaitlynn explained.
Officials said Shawn Locklear then jumped into a deputy vehicle and backed over one of the deputies, breaking his leg, before hitting another deputy's car and driving off. He reportedly drove for about half a mile before being stopped by additional deputies and arrested.
Wilkins expressed frustrations and disgust after learning that Shawn Locklear was not only out on bond for a Nov. 2022 murder, but he was suspected of committing the murder while out on bond for an alleged robbery that took place in March 2022.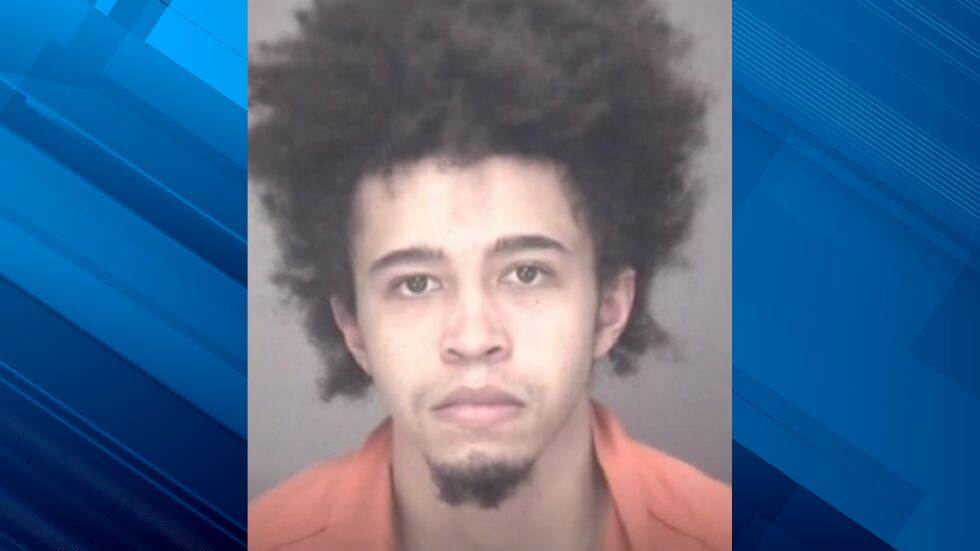 "For a murder suspect to be out roaming the streets of our county under the pretense of being on Pre-trial release is a travesty. District Attorney Matt Scott and his office, along with pre-trial representatives, were against his release, and somehow, it still occurred. This man should have been in jail," Wilkins said.
WMBF's news partner, WRAL in Raleigh, received a statement from District Court Judge Angelica McIntyre who signed off on Shawn Locklear's bond and the conditions of his pre-trial release. She explained why he was given bond in the murder case.
"Bonds are determined by many factors, including the evidence that is presented in court by the officers, witness cooperation, if a felony report has been provided to the District Attorney's Office, and the particular facts of every case. I feel the public's frustration and the Sheriff's frustration at the crime problem in Robeson County. My judicial record shows that I have set some of the highest bonds ever set in Robeson County based on the evidence before me and consistent with the law," McIntyre said in a statement.
She also noted that she's grateful that a new North Carolina law went into effect on Oct. 1 that allows district court judges additional authority to deny bond to violent and repeat offenders as well as those on pretrial release who commit a new offense.
As for the deputies, Wilkins and his command staff visited them on Wednesday morning at Cape Fear Medical Center. They said the two are alert, talking and in good spirits. They are also expected to make a full recovery.
Shawn Locklear is still being treated at the hospital. He is listed in critical "but stable condition."
The suspect is facing multiple charges in connection to Tuesday's shooting.
Anyone with information about the case is asked to call the Robeson County Sheriff's Office at 910-671-3170 or 910-671-3100.
Copyright 2023 WMBF. All rights reserved.