Myrtle Beach police keeps officer's memory alive 3 years after shooting death
Published: Oct. 3, 2023 at 11:55 AM EDT
|
Updated: Oct. 3, 2023 at 6:33 PM EDT
MYRTLE BEACH, S.C. (WMBF) – The Myrtle Beach Police Department and the community are remembering a young police officer who died protecting the city he loved.
PFC Jacob Hancher was just 23 years old when he was shot and killed while responding on Oct. 3, 2020 to a domestic disturbance on 14th Avenue South. The gunman, 20-year-old John Derek Aycoth, was shot and killed by police during a shootout.
"As you approach the anniversary it does affect you," his mother Suzanne Williams said. "It just helps make us stronger when we celebrate the anniversary together."
SPECIAL SECTION | Remembering Myrtle Beach Police Officer Jacob Hancher
A wreath-laying ceremony was held Tuesday afternoon to honor Hancher's memory. Williams said the memorial isn't about how her son died, but how he lived.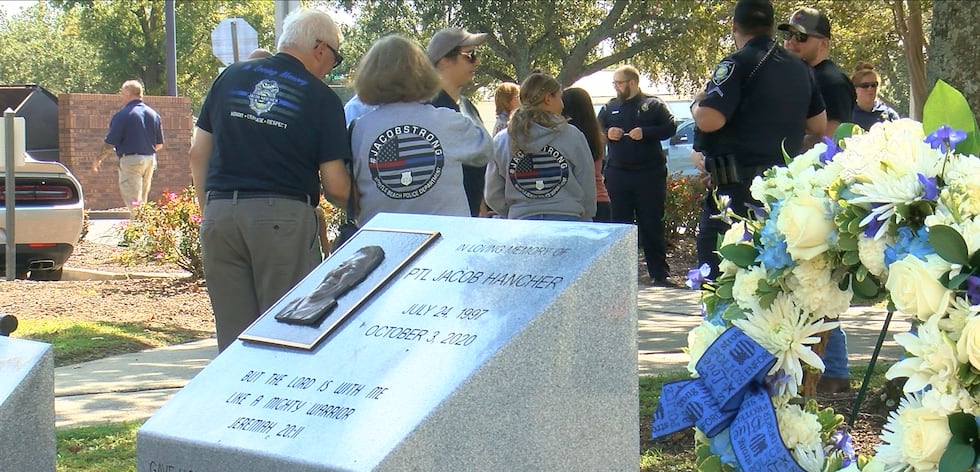 "You knew you could always count on him," Williams said. "You knew he would always be there for his family. He would always be there for his friends."
Hancher was described as a young man with a servant's heart.
He had always dreamed of becoming a police officer and served the Myrtle Beach Police Department as a community service officer for several years before officially joining the force. He was killed before he could complete one year as a police officer.
PFC Sean Hurd shared stories of his time training with Hancher to become a Myrtle Beach police officer.
"Jacob was the family man," Hurd said. "So I think that's why we remember him so well here. He was a part of this wonderful family here. Not only is he missed dearly but he will always be remembered."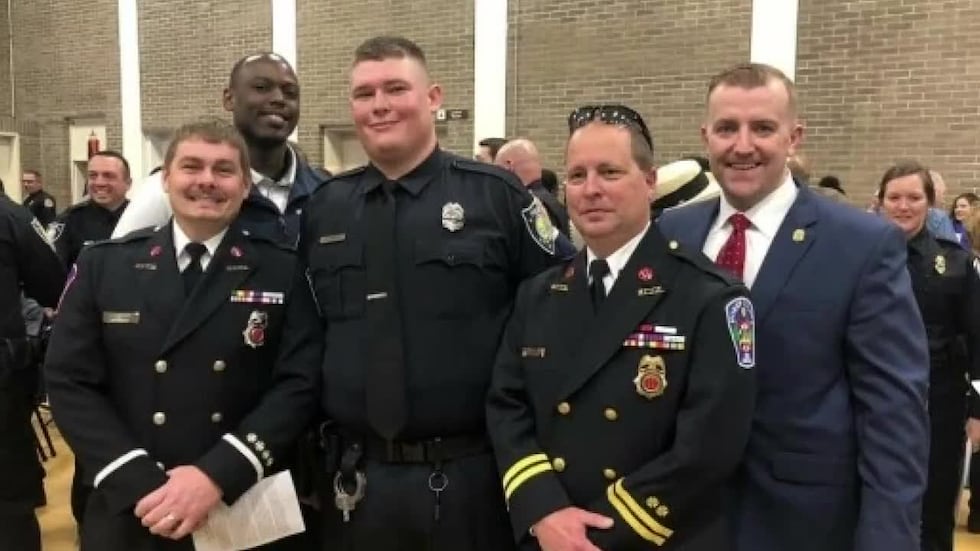 Hancher was also a volunteer firefighter with Horry County Fire Rescue.
Since his death, Hancher has been inducted into the South Carolina Law Enforcement Hall of Fame and two roads in the Myrtle Beach area have been named after him.
Copyright 2023 WMBF. All rights reserved.