'Life can change in 5 seconds': 16-year-old motorcyclist killed in Highway 501 crash
Published: Oct. 2, 2023 at 4:13 PM EDT
|
Updated: Oct. 3, 2023 at 5:34 PM EDT
HORRY COUNTY, S.C. (WMBF) – A 16-year-old student in Horry County lost his life too soon on Monday.
Family and the Horry County Coroner's Office confirmed that Jaken Brody Gore died in a crash at Highway 501 and Amber Lane.
Gore's sister told WMBF News that her brother was a student at PALM Charter High School.
She said her brother left school around 3 p.m. Monday and was on the way to his job at Jersey Mike's in Conway. The South Carolina Highway Patrol said the crash happened just 21 minutes later.
A 2009 Ford F-250 truck was traveling west on Amber Lane, and a 1996 Suzuki motorcycle was going northbound on the highway. The truck was trying to take a left onto Highway 501 when the motorcycle and truck collided, according to LCpl. Lena Butler, with the Highway Patrol.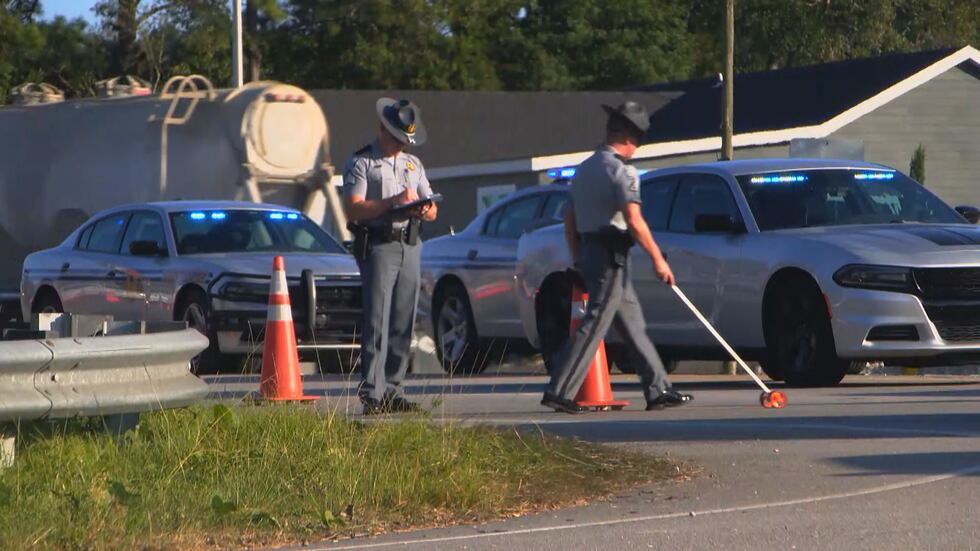 Avery Moore, the principal of PALM Charter High School, said he rushed to the scene when he heard about the crash.
"It was difficult to get to the scene and I realized as soon as I got there that it was a fatality," Moore recalled.
He said he knew he had to be there because PALM Charter High School is a small school, where students and teachers become family to one another.
"I knew that there was going to be some news that was going to be given to the parents that was not going to be easy and I felt like I needed to be there when that happened because I feel like we're their child's second family," Moore explained.
Gore's sister said that her brother had been riding his motorcycle for almost a year and would have turned 17 at the end of October.
Those who knew Gore described him as a hard worker.
Moore said that Gore was at the top of his class and would have been a candidate for valedictorian.
Gore's sister said he was already taking college classes at Horry-Georgetown Technical College, and had a scholarship for the welding program that he planned to start next semester.
"That's the tragic aspect of the potential for that kid, knowing that he had all those gifts and those are things that we won't know where that would have led," Moore said.
Moore said that it's all just another reminder of what can happen in a matter of seconds.
"Life can change in five seconds," Moore said, which is something he said he tells his students all the time.
The family will be holding a Celebration of Life on Friday, Oct. 6 at the Rock Church, Conway campus located at 1408 Mill Pond Road.
AFTER THE CRASH
Immediately after the crash, drivers were asked to steer clear of the scene in order to avoid delays and also for the safety of those working at the scene.
Both vehicles were towed away, and the scene cleared at 6:45 p.m.
Traffic to and through Conway struggled to recover as day turned to night.
Kitty Marino, a Conway resident and motorcycle rider, passed by the area where the crash happened. She says that every time she gets on her bike, she says a prayer.
"I have the Lord with me, and I wake up every morning and pray," said Marino. "I ask the Lord to be with me."
Other motorists told WMBF they were in traffic for anywhere from two to three hours while the investigation was underway. Frustration quickly turned to compassion when they learned the crash involved a motorcyclist.
"I'm so sorry to hear about that; they are in my prayers," said one woman.
"We have been in traffic for three hours, and we're trying to get to Georgetown. We were coming from Myrtle Beach," said another motorist.
The South Carolina Highway Patrol is investigating the crash.
Copyright 2023 WMBF. All rights reserved.