Man driving 130 mph causes crash that splits vehicle in half, prosecutors say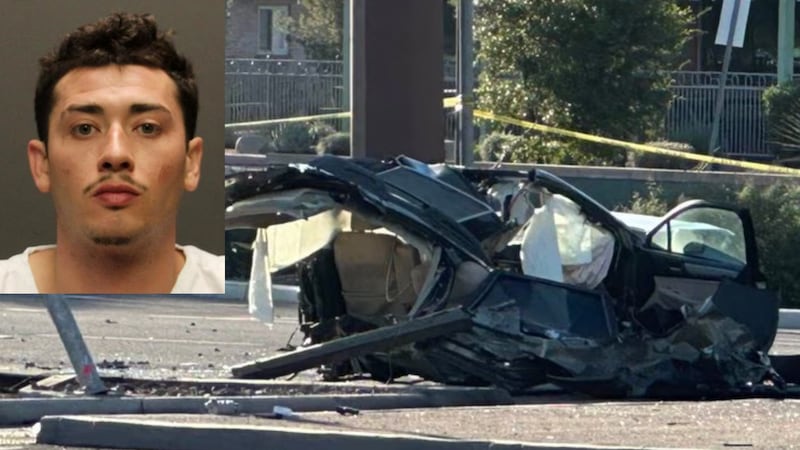 Published: Sep. 30, 2023 at 1:22 PM EDT
TUCSON, Ariz. (KOLD/Gray News) - Prosecutors in Arizona say a driver who caused a horrific crash in Tucson early Thursday morning was driving at least 130 mph.
The Tucson Police Department reports that Michael Jesus Luera, 27, was arrested after he was released from the hospital later in the day.
Authorities said Luera was impaired at the time of the crash.
Luera is facing two counts of aggravated assault, two counts of endangerment, and two counts of criminal damage. He is being held on a $50,000 bond.
Officers said they responded to the three-vehicle crash at around 1 a.m.
According to investigators, Luera was driving a BMW when he ran a red light before hitting a Subaru and splitting it in half. Two women inside the Subaru were transported to the hospital with life-threatening injuries.
Police later updated the women's injuries and said they were no longer life-threatening.
A 26-year-old woman in Luera's vehicle, which caught fire after the crash, was also injured.
The third vehicle, a Toyota Camry, was damaged by debris from the crash.
Copyright 2023 KOLD via Gray Media Group, Inc. All rights reserved.