FIRST ALERT: Brighter and milder through the weekend
Published: Sep. 28, 2023 at 3:44 AM EDT
|
Updated: Sep. 28, 2023 at 3:52 PM EDT
MYRTLE BEACH, SC (WMBF) - Pesky clouds will gradually clear out by late Friday with increasing sunshine and warmth into the weekend.
TONIGHT
Low clouds will once again thicken up overnight as a northeast wind continues. Temperatures will cool into the upper 50s to near 60 inland and lower 60s near the beaches.
FRIDAY
Friday will once again start off with cloudy skies and a cool northeast breeze. By midday into the afternoon, clouds will gradually begin to clear and break up resulting in more sunshine. The added sunshine will lead to temperatures warming a bit more with readings in the upper 70s. Inland areas will likely see the greatest amount of sunshine and as a result will be slightly warmer - near 80.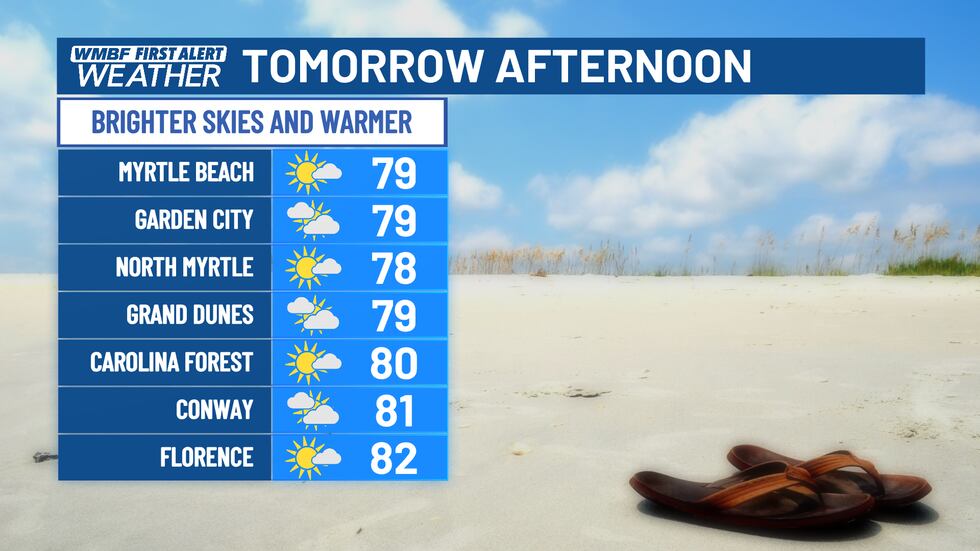 INTO THE WEEKEND
Northeast winds will let up as we head into the weekend, allowing temperatures to ease back into the normal levels for this time of year.
Our temperatures will remain steady through Saturday and Sunday with temperatures near 80 at the beaches and the lower 80s inland. Low humidity and sunny skies will make for a great weekend to spend time outside.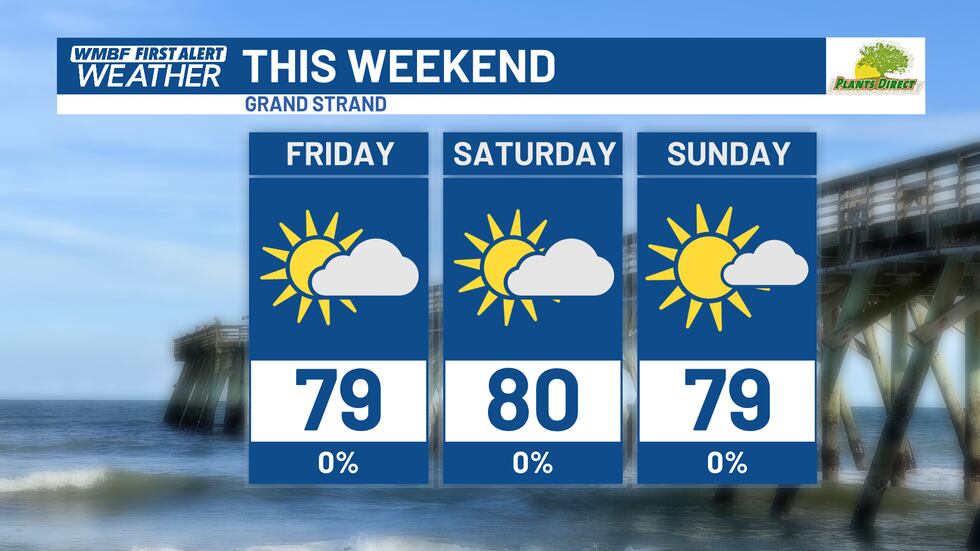 Copyright 2023 WMBF. All rights reserved.