FIRST ALERT: Brighter and milder to end the week
Published: Sep. 27, 2023 at 4:02 AM EDT
|
Updated: Sep. 27, 2023 at 3:39 PM EDT
MYRTLE BEACH, SC (WMBF) - Northeast winds and lingering clouds will stick around through Thursday before more sunshine and milder weather returns for Friday into the weekend.
TONIGHT
Skies will remain mostly cloudy to overcast tonight with temperatures dropping into the lower 60s. A spotty sprinkle or two will remain possible.
THURSDSAY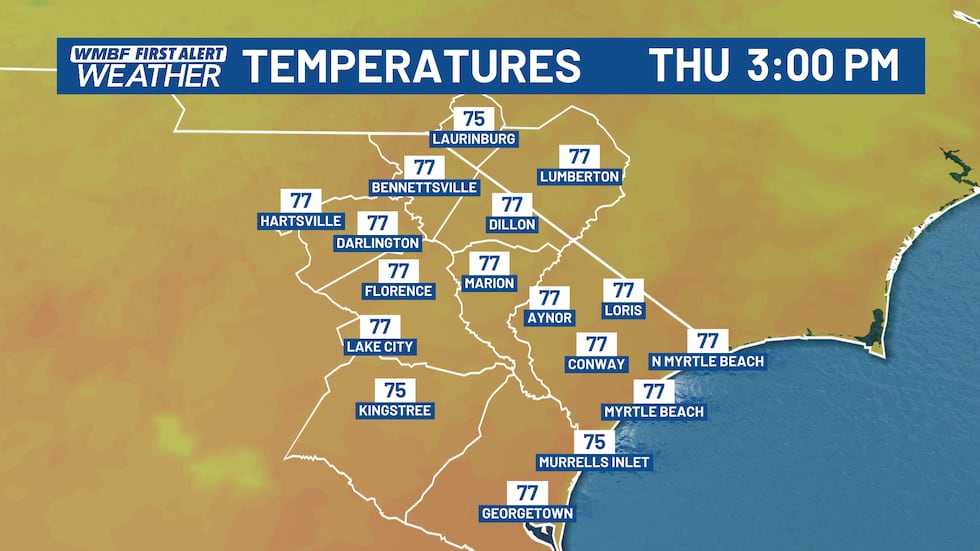 Thursday will start off with overcast skies again and the risk of a sprinkle or even a little drizzle. By the afternoon, a few breaks in the clouds are likely which will help to warm temperatures a few degrees into the middle and upper 70s.
INTO THE WEEKEND
Skies will gradually turn more sunny through Friday into the weekend with only occasional clouds. The added sunshine and easing northeast winds will allow temperatures to warm back to seasonable levels.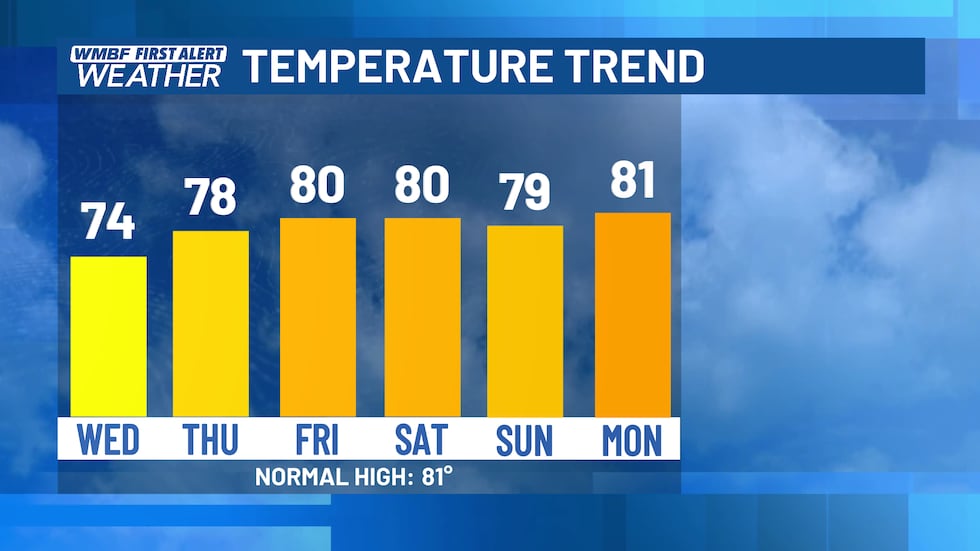 High temperatures on Friday will reach the upper 70s at the beach and right around 80 inland.
Saturday and Sunday will see temperatures near 80 at the beaches and lower 80s inland. Low humidity and sunny skies will make for a great weekend to spend time outside.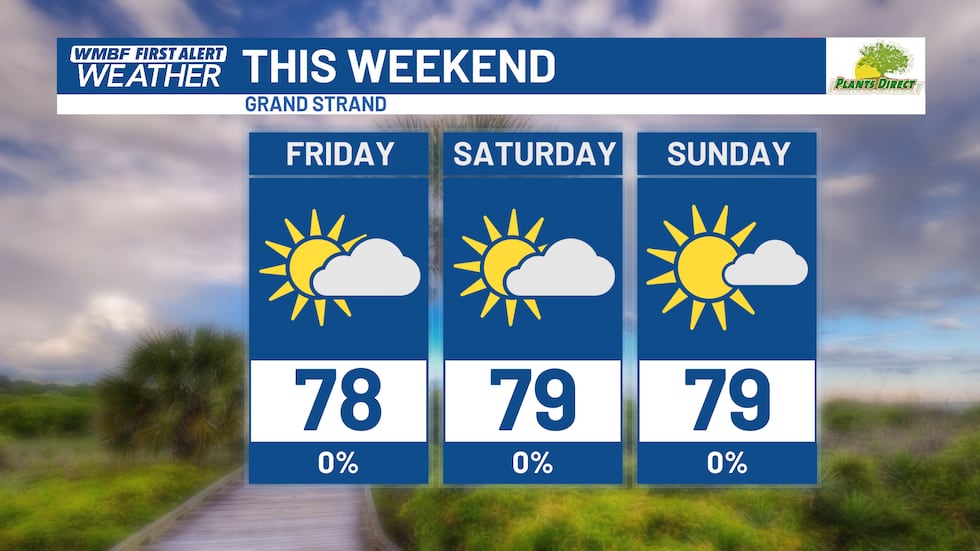 Copyright 2023 WMBF. All rights reserved.