FIRST ALERT: Turning mostly cloudy, breezy and cooler
Published: Sep. 26, 2023 at 3:49 AM EDT
|
Updated: Sep. 26, 2023 at 3:59 PM EDT
MYRTLE BEACH, SC (WMBF) - A cold front will usher in cooler weather for Wednesday through the weekend, while a large area of unsettled weather south of the region keep skies mostly cloudy at times.
TONIGHT
Northeast winds will continue to usher in cooler temperatures behind a cold front. Overnight temperatures will drop into the lower to middle 60s. Skies will be mostly cloudy at times with a sprinkle or stray shower possible in one or two areas.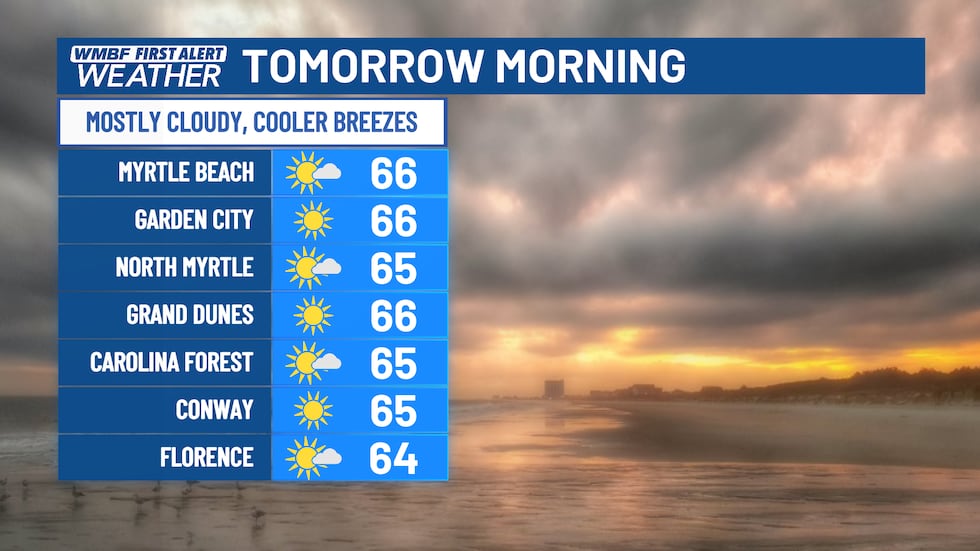 WEDNESDAY
Wednesday will turn out to be a very fall-like day. Northeast winds will remain a bit gusty at 10 to 20 mph. In addition, unsettled weather south of the area will continue to send clouds our way making for a mostly cloudy to overcast day. While no significant rain is expected, once again, a few sprinkles or a stray light shower will be possible. Temperatures Wednesday afternoon will only climb to around 75.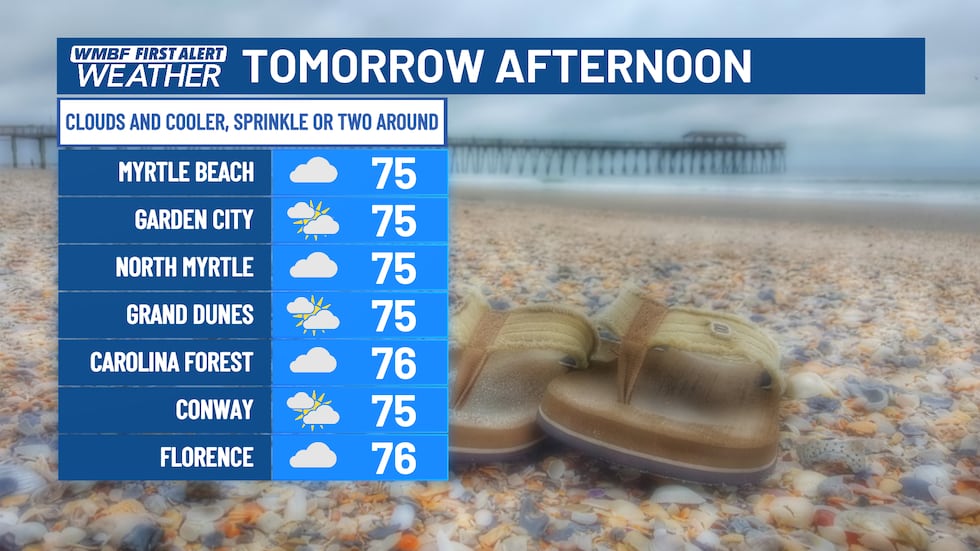 INTO THE WEEKEND
The overall weather pattern doesn't change much for Thursday, Friday and the weekend. High pressure over New England will continue to provide a northeast wind across the region keeping temperatures generally in the upper 70s each afternoon and lower to middle 60s at night.
Skies will tend to be brighter, but occasionally mostly cloudy skies will remain possible. The forecast for the weekend will remain rain-free.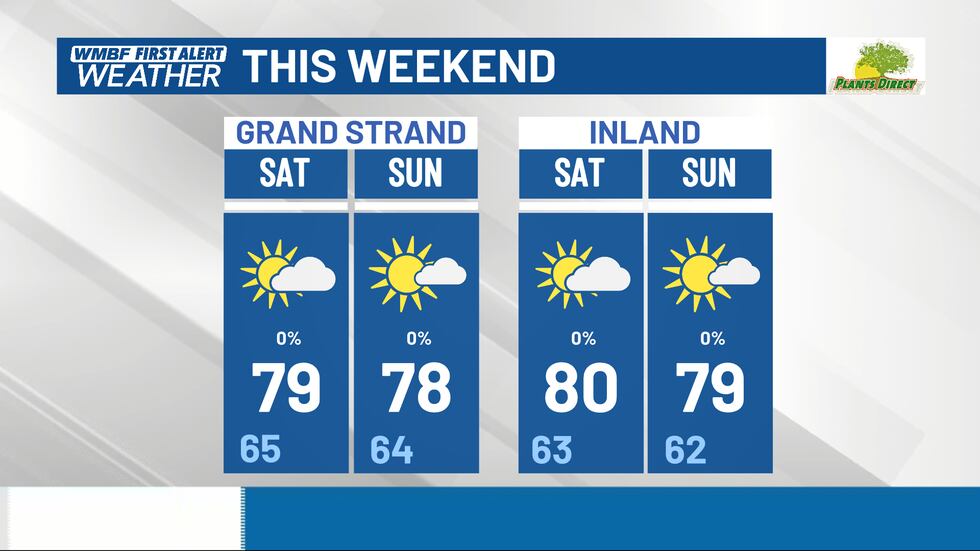 Copyright 2023 WMBF. All rights reserved.