FIRST ALERT: Warmer and more humid to start the week
Published: Sep. 20, 2023 at 3:46 AM EDT
|
Updated: Sep. 24, 2023 at 4:52 PM EDT
MYRTLE BEACH, SC (WMBF) - Temperatures will continue to warm on Monday with humidity creeping up as well. Temperatures settle down with a few light rain chances through mid week.
TONIGHT
Skies will remain clear overnight with a few areas of patchy fog developing. Temperatures will drop into the lower to middle 60s.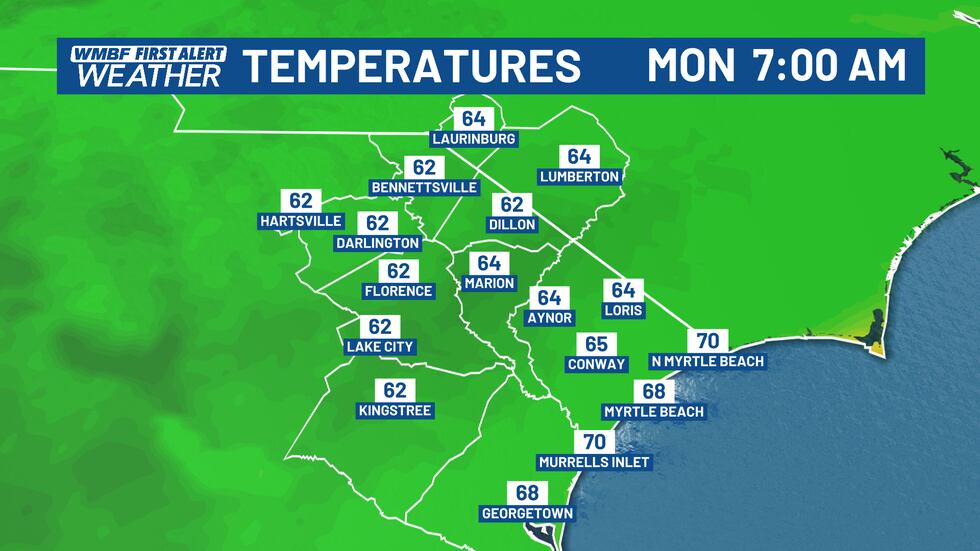 MONDAY
Monday will be the warmest day out of the next 7. Under mostly sunny skies, temperatures will climb into the lower to middle 80s at the beach and middle to upper 80s inland. An increase in humidity will accompany the warmth making for a late summer-like day.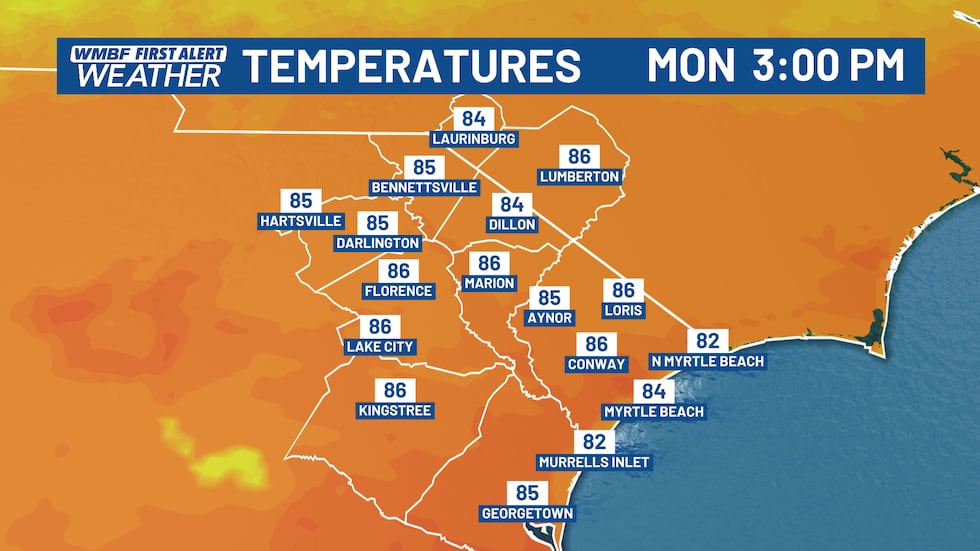 NEW WORK WEEK
The humidity will stay elevated for a good portion of the week, but not to summer-time levels. While no big rain-makers are expected, the added humidity will lead to the chance of a few showers from time to time with 20% to 30% chances of a shower or two from Tuesday through Thursday.
Slightly cooler weather returns with more clouds to end the week with daytime highs dropping a few degrees into the upper 70s.
Copyright 2023 WMBF. All rights reserved.