Sheriff's office: 3 arrested in Marlboro Co. burglary investigation; more arrests expected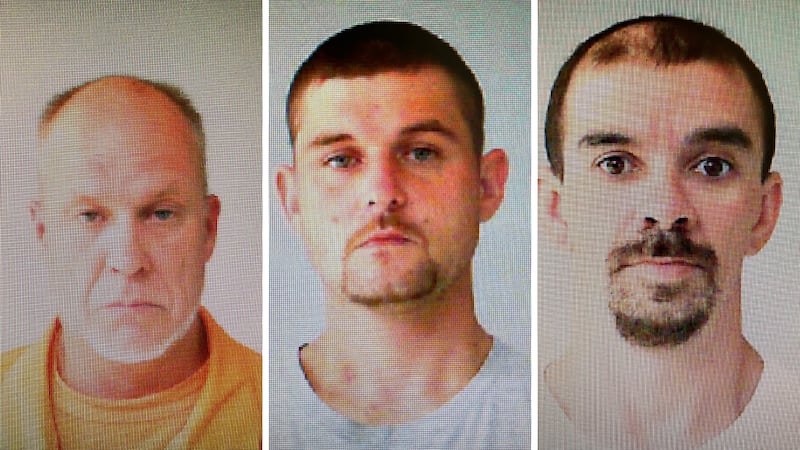 Published: Sep. 22, 2023 at 2:56 PM EDT
MARLBORO COUNTY, S.C. (WMBF) - Marlboro County deputies have arrested three men in an investigation into a burglary at a home in the Wallace area on Aug. 26.
MCSO said deputies responded to the home on Pleasant Hill Road for a burglary and when they arrived they were able to determine the home was broken into and multiple guns were stolen from the house.
Deputies arrested 52-year-old Larry Blackman, 38-year-old Trennton Chavis and Matthew Rollins.
Blackman and Chavis have been charged with receiving stolen property and are being held at the Marlboro County Detention Center.
Rollins has been charged with first-degree burglary and grand larceny. He was arrested in Richmond County, North Carolina and is awaiting transfer back to Marlboro County.
MCSO said more arrests are expected and this investigation continues.
Copyright 2023 WMBF. All rights reserved.