Troopers: Pedestrian killed, hit by two vehicles in I-95 crash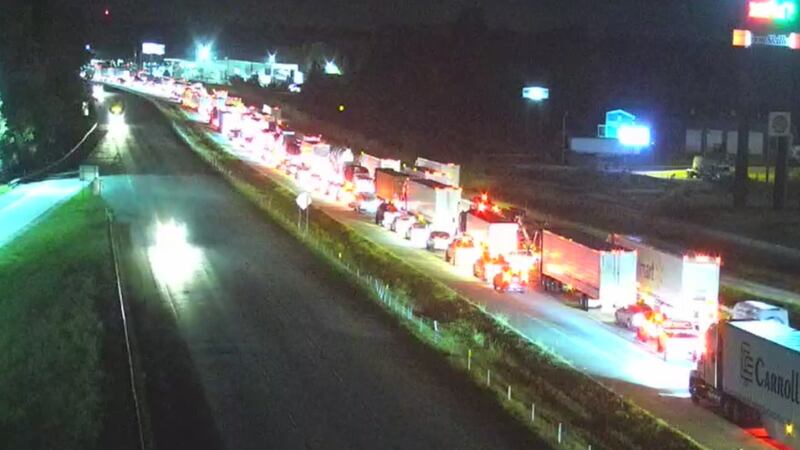 Published: Sep. 20, 2023 at 5:55 AM EDT
|
Updated: Sep. 20, 2023 at 9:10 AM EDT
DARLINGTON COUNTY, SC (WMBF) - The South Carolina Highway Patrol says a pedestrian died in a crash that caused standstill traffic Wednesday morning.
The crash happened at 3:35 a.m. on I-95 near exit 169.
A 2000 Kenworth tractor truck and a 2003 Toyota SUV were traveling south on the highway. Both vehicles hit the pedestrian, according to LCpl. William Bennett.
The pedestrian died from their injuries, Bennett said. None of the occupants in the two vehicles were hurt.
Earlier in the morning, the South Carolina Department of Transportation said there were "unknown lanes closed." Our traffic partner, Waze, reported a standstill traffic jam.
Florence County Emergency Management said the southbound lanes beginning at mile marker 167 were shut down. They asked drivers to use a different route for the time.
The crash was cleared hours after it happened at 7:24 a.m.
The Darlington County Coroner's Office has not yet released the name of the pedestrian.
Copyright 2023 WMBF. All rights reserved.