GRAPHIC: Man accused of keeping 7-month-old daughter in hotel room with her dead mom and drugs, authorities say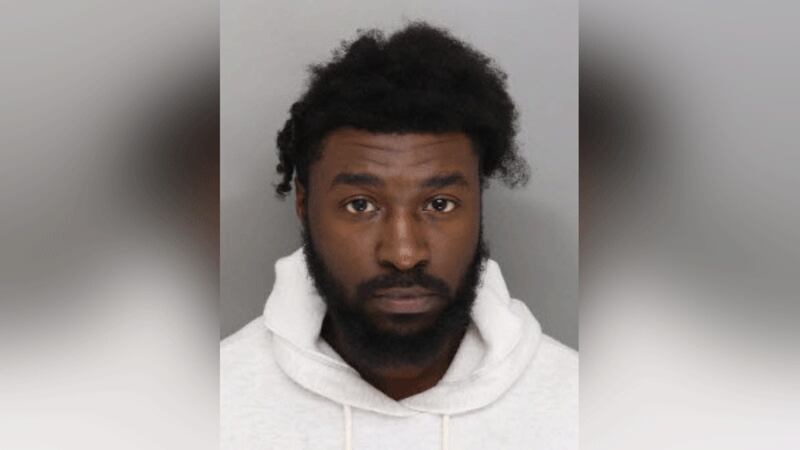 Published: Sep. 5, 2023 at 2:58 PM EDT
GRAPHIC WARNING: Details in this story are disturbing.
SHARONVILLE, Ohio (WXIX/Gray News) - A man was arrested, accused of keeping his 7-month-old baby girl in the same hotel room with her dead mother's body and not reporting the death, court records show.
Troy Mahaffey, 32, of College Hill, is held at the Hamilton County jail on charges of child endangering and failure to report a death.
Police said they found his girlfriend, 34-year-old Geri Mays, unresponsive on a bed when they conducted a well-check on her on Aug. 2 at Days Inn & Suites on Lebanon Road, according to a police incident report.
When officers first arrived, they said Mahaffey looked surprised to see them. They asked to speak with Mays, and Mahaffey told them "that's what we just called for," according to the incident report.
Mays was unresponsive on one of the two beds in the room, but he told police "she was passed out and then audibly laughed while saying it," the report stated.
She died from a suspected drug overdose, court records show.
The baby, who is almost 8 months old, was found wearing a soiled onesie for a 3-month-old, according to an affidavit.
"She smelled of cigarette and marijuana smoke," police wrote in the sworn statement.
The report said, "The formula inside her bottle was curdled, and she had an untreated diaper rash. (The baby's) hair was matted and unkept as if she had not been bathed in quite some time. She was reluctant to straighten her legs as if she had been kept in a car seat for exorbitant periods of time. (The baby) never attempted to crawl or roll over when on the floor, which is inconsistent with age."
First responders said Mays was found dead with "full rigor mortis with lividity present," indicating she passed away several hours before police arrived.
Mahaffey claimed he found her only an hour or two before police arrived and "waited like 10 minutes" before trying to get help, according to the report. He also said he tried to put her in the tub "to try to bring her back and figure out what was wrong with her."
He told police "she has cancer and that she was passed out and cold and blue," the report stated.
In addition, he told police he did not have a car and claimed to have called "like 20 people despite earlier stating that his phone was dead," the report reads.
Police determined Mahaffey gave evasive and "inconsistent" statements, the report said.
He also "never explicitly stated that he called the police or ambulance."
Officers said Mahaffey "was a suspected drug dealer and had been selling drugs, specifically crack cocaine" to a man and woman who were in the hotel room and spent the night with him, Mays and their daughter, according to the report.
It goes on to say that "All parties had smoked crack cocaine last night, except for (Mahaffey) who smoked marijuana (with the child present)."
The couple privately admitted to police they arrived at the hotel the night before "and smoked crack and so did Mays."
They said Mays had been awake at 5 a.m., and the man heard Mays and Mahaffey arguing and Mays complained her chest hurt. She refused an ambulance when she was asked if she needed one.
The couple said Mahaffey woke them up about 15 minutes before police arrived. They said they didn't know she was dead but knew something was wrong because of the way Mahaffey was acting.
The couple said the well-check request may have come from someone in a nearby room because they were talking "very loudly."
The baby was checked out by paramedics, taken to the police department and eventually released into the custody of child caseworkers at the Hamilton County Department of Job and Family Services, police records show.
Police determined the man and woman in the room with Mahaffey were wanted on capias warrants related to court orders or judgments.
The Hamilton County Heroin Task Force said they found narcotics, suspected narcotics and drug paraphernalia in the room, including loose white powder, a piece of folded paper containing white powder, a white plastic baggie of white powder suspected to be heroin, and Xanax pills, according to the police report.
Copyright 2023 WXIX via Gray Media Group, Inc. All rights reserved.