Mom, daughter have same dorm room 33 years apart: 'I just couldn't believe it'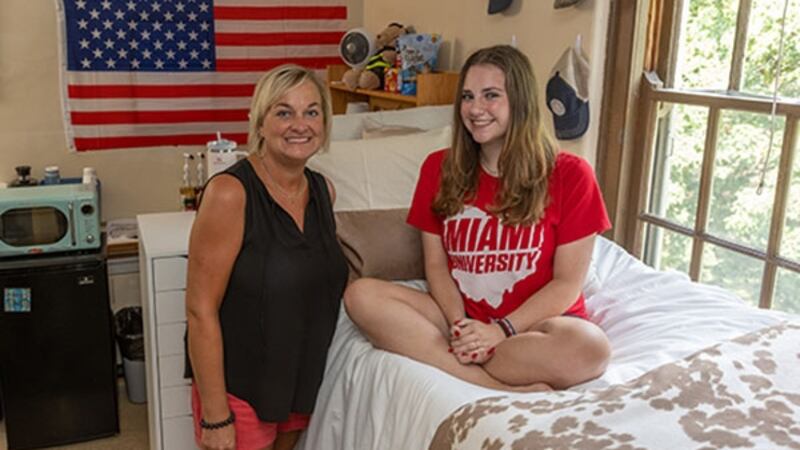 Published: Aug. 25, 2023 at 5:02 PM EDT
OXFORD, Ohio (Gray News) – A college student at Miami University in Ohio is living in the same dorm room that her mother lived in 33 years ago.
According to the university, incoming freshman Sarah Bowling and her mother Laura Bowling were shocked when Sarah Bowling received her housing assignment for the year.
They quickly realized the room in Emerson Hall was the same room Laura Bowling moved into in the fall of 1990.
"My first reaction was total and complete surprise, and absolute shock. I just couldn't believe it," Laura Bowling said.
The university said this happened by random chance. The odds were about 1 in 1,099.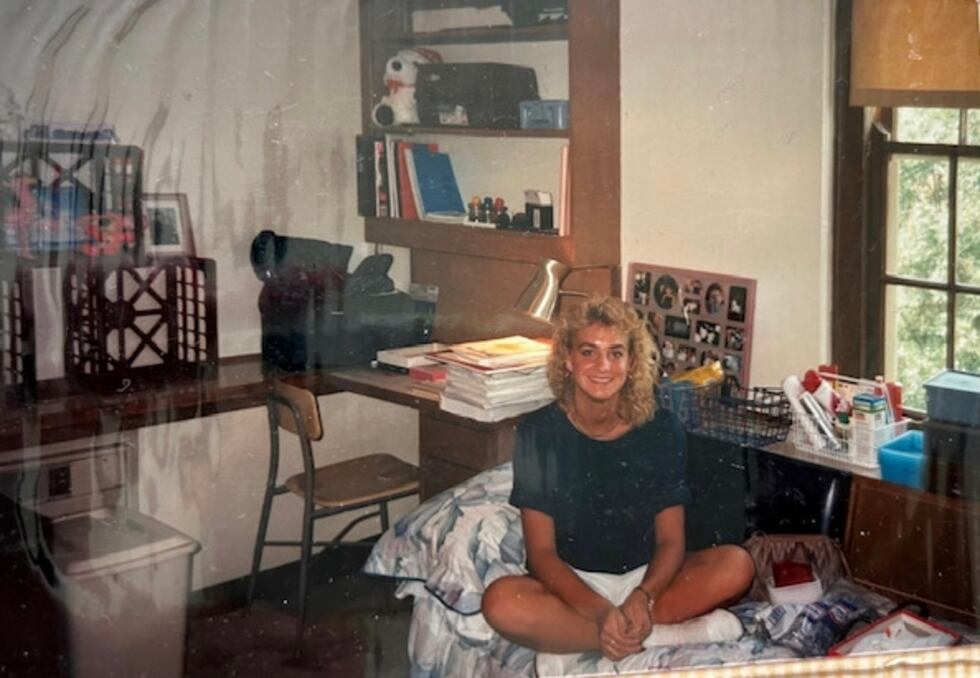 John Bailer, distinguished university professor emeritus of statistics, said the odds are based on the 1,099 dorm rooms allocated to first-year female students.
"You are more likely to be audited by the IRS than to be placed in the same room as a parent," Bailer said.
On Thursday's move-in day, Miami University welcomed more than 4,000 freshmen to campus.
Sarah Bowling is majoring in integrated English language arts education for grades 7-12. Her mother graduated from the university in 1994 with a bachelor's degree in marketing.
Laura Bowling said she remembers getting her acceptance letter in the mail in December 1989.
Just like her mom, Sarah Bowling said she "absolutely loves" the campus.
"It just feels like home," she said.
As for the dorm room itself, there have been some changes – the pullout couch-style bed that Laura Bowling recalls is now gone, for one.
While attending her daughter's orientation last month, Laura Bowling said she caught herself smiling while walking around, showing her daughter her favorite spots.
"It's a happy place for me with some of the best memories of my life," Laura Bowling said.
Now, it's time for Sarah Bowling to make her own.
"I am so excited for classes to begin," she said. "Like most people, I am a little nervous, but I also have a sense that I am coming home. Miami is where I am supposed to be."
Copyright 2023 Gray Media Group, Inc. All rights reserved.