MBFD: About 1,000 people evacuated, 3 firefighters treated during Myrtle Beach resort fire
Published: Aug. 16, 2023 at 6:43 AM EDT
|
Updated: Aug. 16, 2023 at 8:42 PM EDT
MYRTLE BEACH, S.C. (WMBF) - The Myrtle Beach Fire Department said a resort fire that left three firefighters in need of dehydration treatment is under control.
Crews were called out at 5:36 a.m. Wednesday for a multi-alarm fire at the Captain's Quarters Resort on South Ocean Boulevard.
Department spokesperson Capt. Jon Evans said the fire originated from the resort's bowling alley.
Susan Renfro, who was staying at Captain's Quarters with her 87-year-old mother, said she woke up to the fire alarm going off.
"There were just flames just coming up and the hallways were already filled with smoke, and I said, 'Mom, we gotta go, we gotta go now.' And we just grabbed shoes and left. Thankfully some lady helped get my mom out, it may have saved her life," Renfro said.
Sherry Sakosky said her dad banged on her door to wake her up so that she and her family could safely escape.
"Some of us had shoes, some of us didn't, some had shirts, some grabbed blankets, I grabbed my purse and my phone obviously, but we are all safe," Sakosky said.
Evans said about 1,000 people were evacuated from the resort and were not allowed back inside.
Amanda Scazafavo said she had no clue what was happening while they were evacuating.
"We didn't even know there was a fire, no one told us anything, we called the front desk to see if the hotel was on fire, she said, 'Yes,'" Scazafavo explained.
After getting the fire under control, crews worked to get the guests' belongings out of the rooms. Myrtle Beach police confirmed they are also responding to help with guests' needs. It's not clear at this point where the guests were taken or what other accommodations have been arranged for them.
Sakosky said that her and her family won't let the fire put a damper on the rest of their vacation.
"We're not traveling back home 12 hours for nothing. We've still got another five or six days and Myrtle Beach is great," Sakosky said.
Besides the three firefighters, no injuries have been reported. All three are expected to be okay, according to Evans.
Horry County and North Myrtle Beach fire rescues also responded to the scene to help firefighters battle the flames.
The cause of the fire has not yet been released.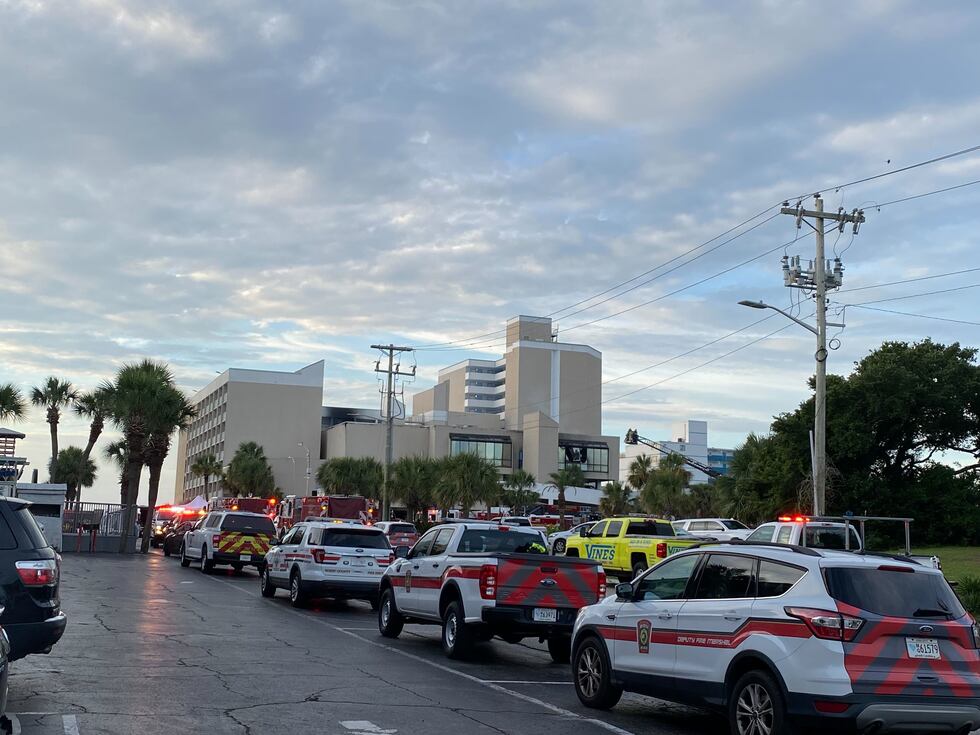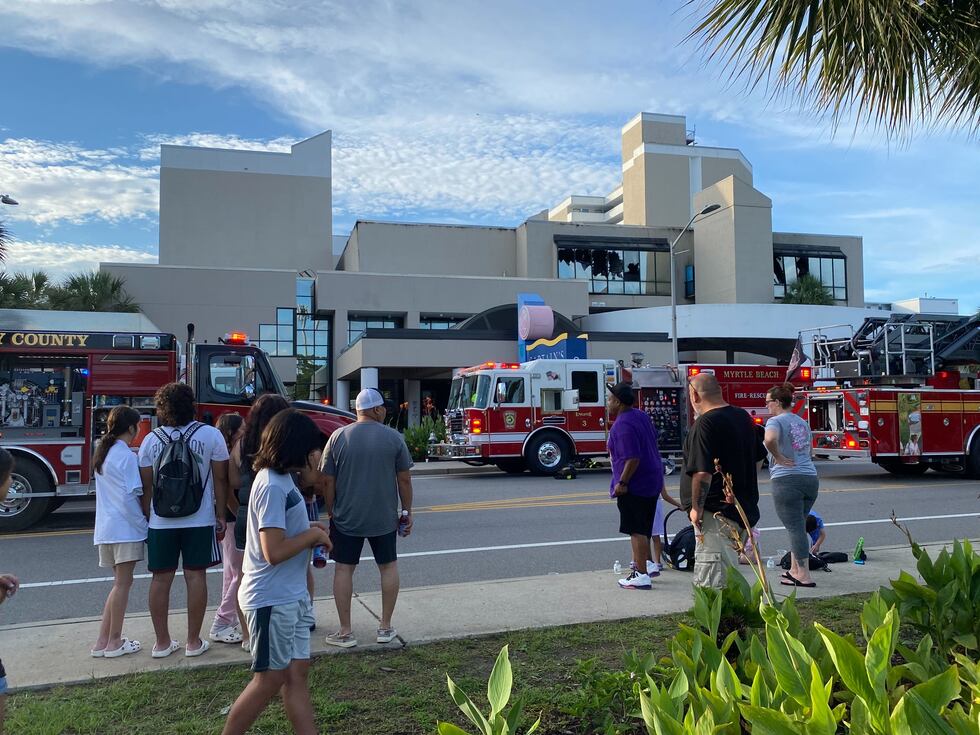 Copyright 2023 WMBF. All rights reserved.