Murrells Inlet couple says daughter lost everything to Maui wildfires
Published: Aug. 15, 2023 at 9:58 AM EDT
MURRELLS INLET, SC (WMBF) - A Murrells Inlet couple says their daughter is picking up the pieces after wildfires ripped through the historic town of Lahaina.
Jim and Rhea Amidon found out about the Maui wildfires last week when they received a heartbreaking message from their daughter.
"When we woke up, it was a text message from Angie, our daughter," Rhea said. "It said, 'Mom I know you're sleeping, but the fires have taken over everything in Lahaina. We just lost everything, but we're okay.'"
The Amidons shared a picture of all that is left of their daughter and son-in-law's home, which is only a pile of rubble.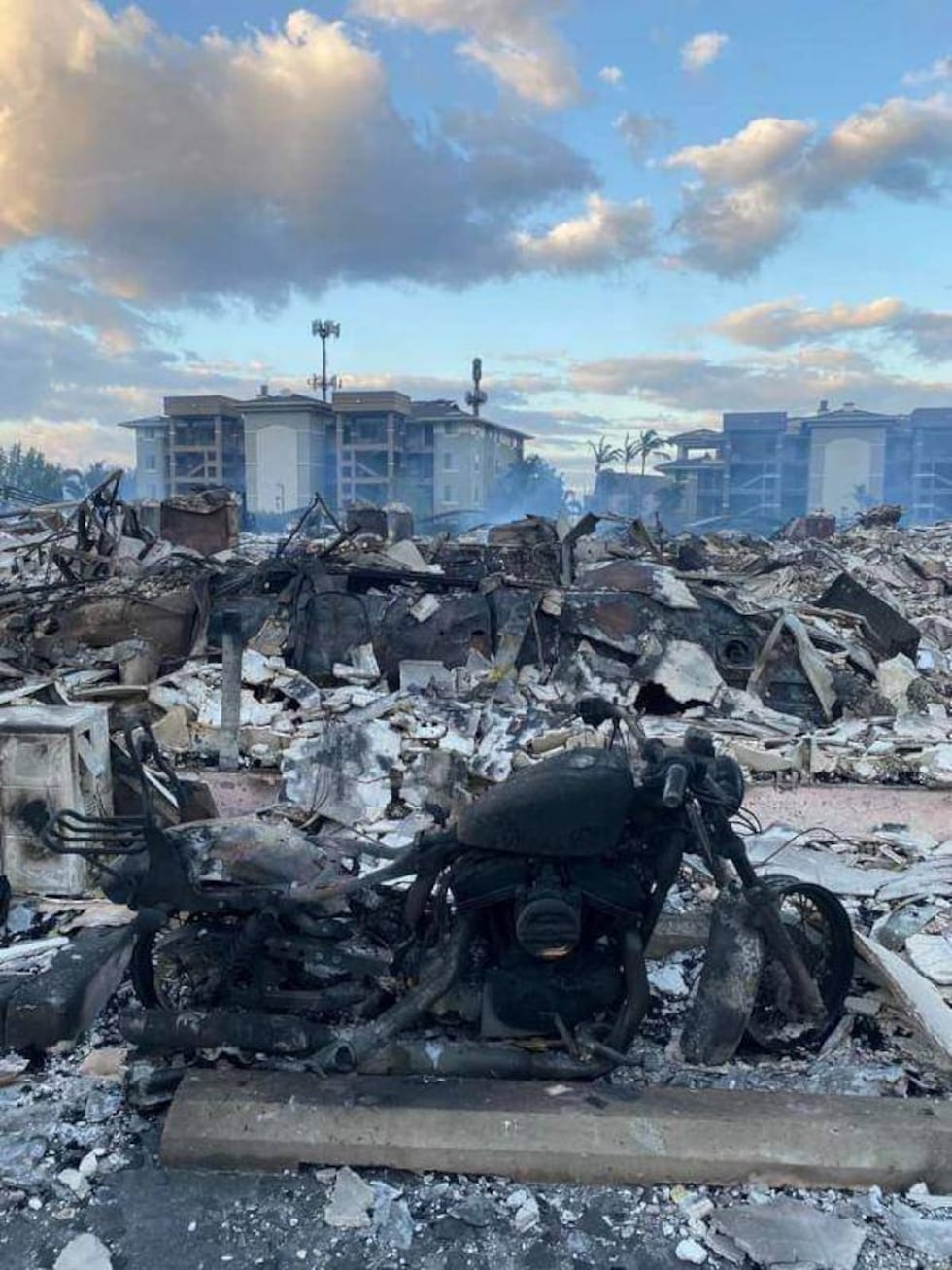 They said the two thankfully were able to grab a few backpacks and their cats, but everything else is gone.
The Amidons also used to call the island home.
Jim and Rhea spent more than a decade running a bed and breakfast in Maui before moving to the Grand Strand.
Rhea said they are devastated to see nearly everything they know and love gone.
"Once you live in Maui, it's always with you," Rhea said. "It's in your heart, the Aloha spirit that never leaves you. So, when we see the devastation of all of our family, friends, the businesses, the history and the town, it just really tugs at you and breaks your heart."
The Amidons said their daughter and son-in-law are now staying at a hotel, helping out on the island any way they can.
Back here at home, the couple set up a Venmo account to help with their recovery efforts.
If you would like to help you can donate money to Venmo Rhea-Amidon.
Copyright 2023 WMBF. All rights reserved.