FIRST ALERT: Triple digit heat index returning this week
Published: Aug. 6, 2023 at 6:02 AM EDT
|
Updated: Aug. 6, 2023 at 10:07 AM EDT
MYRTLE BEACH, SC (WMBF) - Enjoy the weather today because that Summer heat will returning this week!
TODAY
For folks heading off to church this morning, we'll start the day with some patchy fog. The fog will clear out by 9am. Temperature will be in the 70s this morning with our highs upper 80s at the beach and lower 90s inland this afternoon. Humidity will creep a bit higher and send the heat index to near 100 for most areas. Once again, the majority of the region will stay dry with just a 20% chance of a stray storm or two in the afternoon.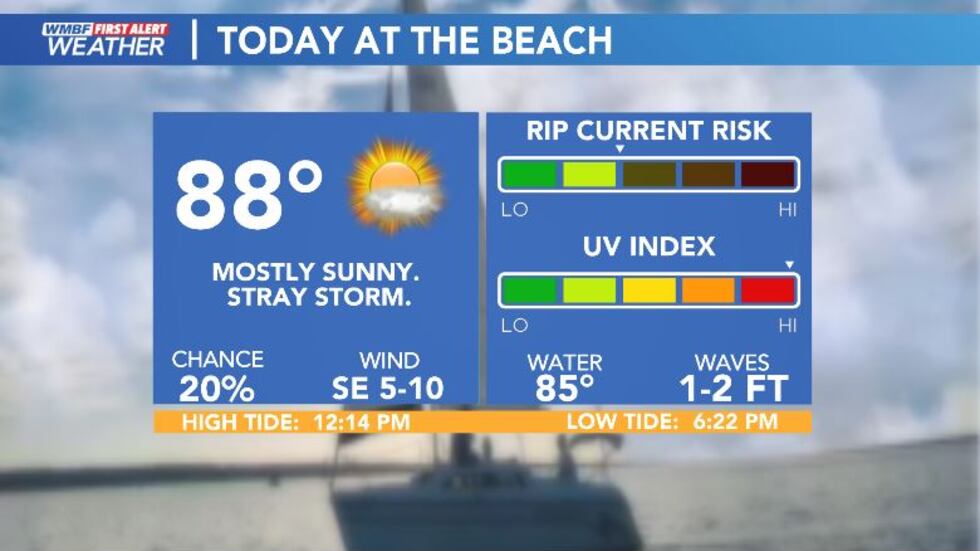 TONIGHT
Rain chances will die off after sunset. Tonight, we'll have partly cloudy skies with temperatures falling in the low to mid 70s.
SUMMER HEAT RETURNING
High pressure system will develop further off the coast. This will filter in warmer and more humid humid air back into the Carolinas which means that Summertime heat is returning by Monday.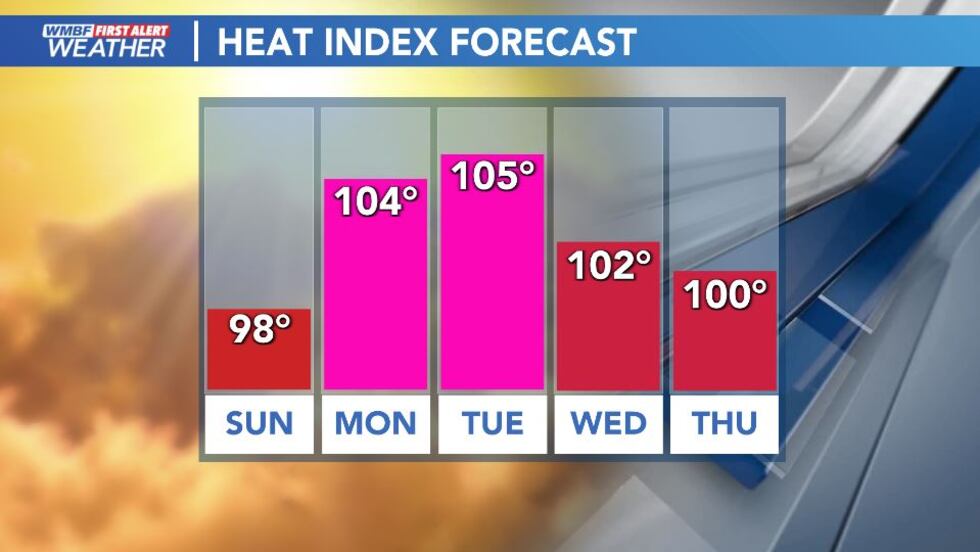 Daily high temperatures are going to be returning in the low to mid 90s across our area. However, with the humidity, its going to feel like the triple digits this week. We could see heat index as high as 105 at times. Besides that the heat we're not expecting any significant weather makers in the next several day. However, there will be a chance of rain each day around 20%.
Copyright 2023 WMBF. All rights reserved.