'Operation Southern Slow Down' speed enforcement campaign began July 17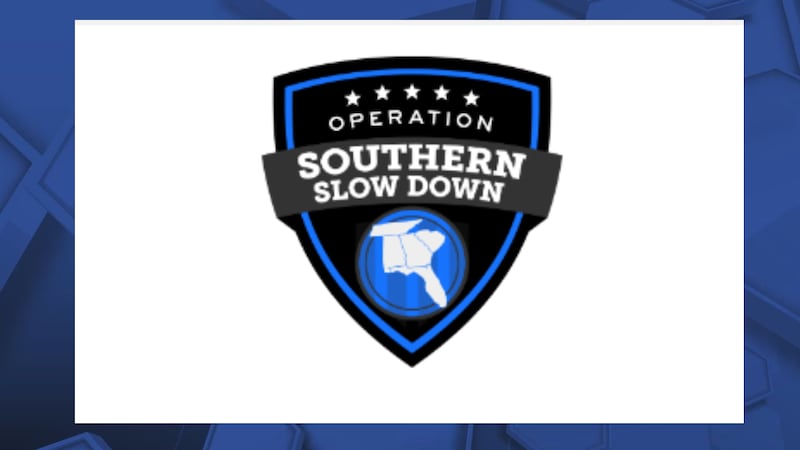 Published: Jul. 17, 2023 at 6:30 AM EDT
COLUMBIA, S.C. (WIS) - The annual 'Operation Southern Slow Down' campaign started on Monday, July 17 continued through Sunday, July 23. South Carolina is one of five states that will be participating.
The South Carolina Department of Safety reported nearly 1-in-3 traffic-related deaths in 20-21 involved speeders. Officials also said speeding caused more than 10,000 crashes in 2021.
"We know that speed and aggressive driving continue to be challenges for law enforcement throughout the country. In addition to our normal enforcement efforts, the SC Department of Public Safety announced Area-Coordinated Enforcement Teams (ACE) last July 4th weekend along with new striped, unmarked vehicles," said Robert G. Woods, IV, Director of the S.C. Department of Public Safety. "We have seen promising results with these efforts in intercepting dangerous and deadly driving behaviors, especially due to speed. We are proud to stand alongside our Southeastern partners for "Operation Southern Slow Down" as we work together to combat these deadly driving behaviors from border to border in the Southeast."
According to a press release, speed was a factor in 29% of total traffic fatalities in the United States in 2020, a 3% increase from the previous year. The number of people killed in crashes involving speeding increased by 17 percent in 2020.
Speed patrol officers will be on interstates to continue the effort to enforce speed limits in South Carolina. The Palmetto State is involved in the campaign alongisde Alabama, Florida, Georgia, and Tennessee.
"Operation Southern Slow Down", started in 2017. From 2017 through 2020, traffic deaths in the five states participating in the enforcement campaign decreased by 2% from the week before to the week of the crackdown, while speed-related traffic deaths dropped 14% during the same time.
For more information, visit Operation Southern Slow Down
Notice a spelling or grammar error in this article? Click or tap here to report it. Please include the article's headline.
Stay up to date with WIS News 10. Get the app from the Apple App Store or Google Play Store and Stream us on Roku, YouTube, Amazon Fire, or Apple TV.
Copyright 2023 WIS. All rights reserved.