City officials share latest on Myrtle Beach deck collapse probe
Published: Jul. 17, 2023 at 10:50 AM EDT
|
Updated: Jul. 17, 2023 at 7:11 PM EDT
MYRTLE BEACH, S.C. (WMBF) - A construction manager with the city of Myrtle Beach is shedding light on what may have caused a deck to collapse early Saturday morning, sending two people to the hospital.
Construction Services Director Chris Thompson said the preliminary investigation revealed a small pool was placed on the top porch. Thompson said the pool is more than likely the reason why the deck collapsed.
"The individuals that were at their units put an inflatable pool on a deck that was not designed to hold that type of weight, and due to the excessive weight and the age of the deck and the connections of the deck failed," said Thompson.
Pat Brown, a nearby housing manager for Brittain Resorts and Hotels, said she frequently drives by the building.
"I'm not sure who's at fault there, but I mean, somebody just didn't do what they were supposed to do," said Brown. "I just saw some kids out here Thursday or Friday just playing out here on the deck. That could be terrible if that would have happened with those kids out there playing on that."
Capt. Jon Evans said the deck at 307 14th Ave. S collapsed around 1:18 a.m.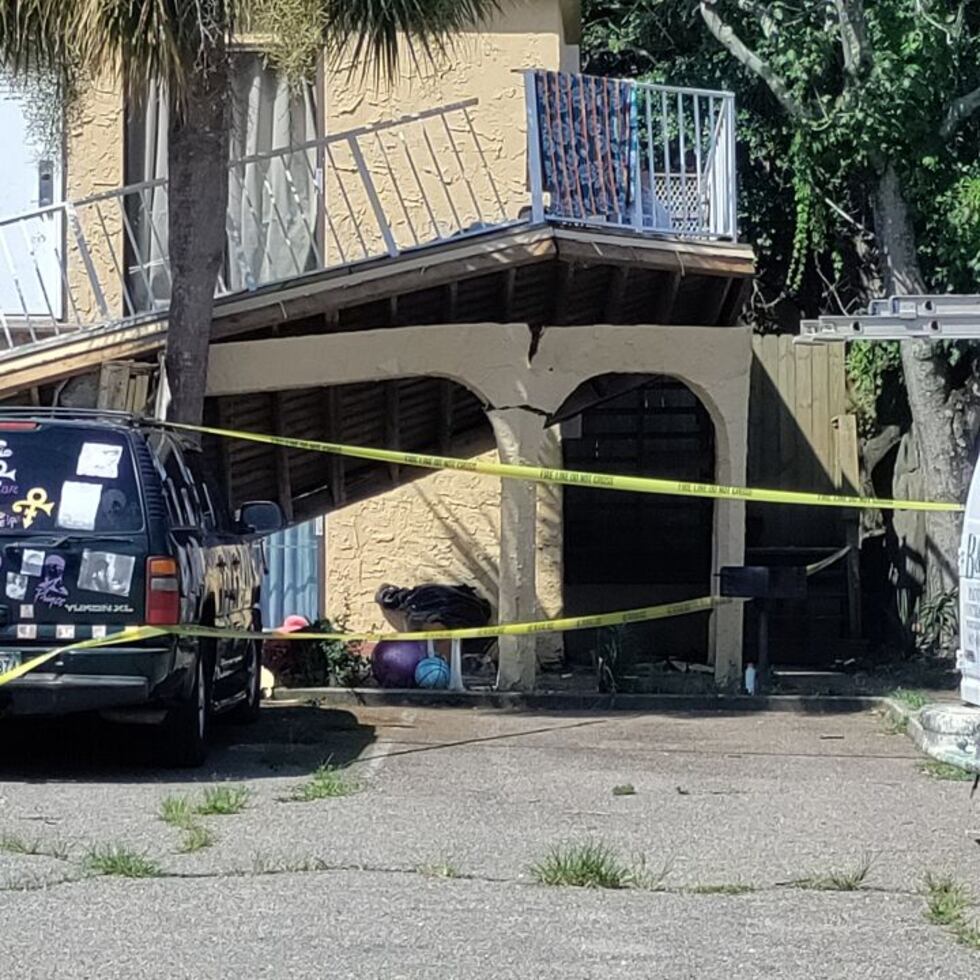 The two people taken to the hospital had non-life-threatening injuries, Evans said. Multiple others and pets were rescued from the collapsing deck via ladders.
"You don't typically see these things," he said. "We have seen them from time to time throughout the years where something happens. Sometimes it is too much weight that's put on the deck, it only has you know so much you can really do, sometimes its because the building itself there was an issue."
The investigation into why the deck collapsed continues Monday morning, according to Evans.
WMBF has reached out to the owner of the building for comment and is waiting to hear back.
This is a developing story. Check back for updates.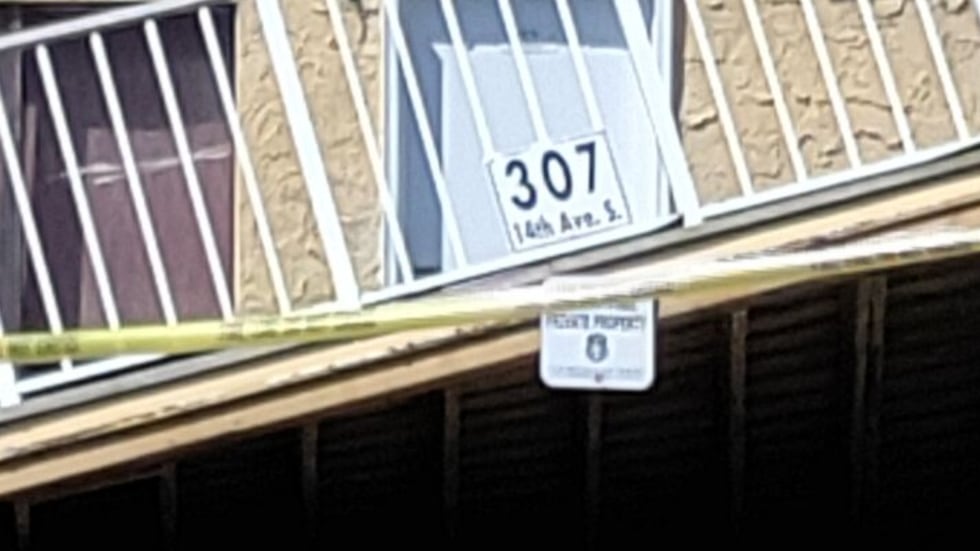 Copyright 2023 WMBF. All rights reserved.