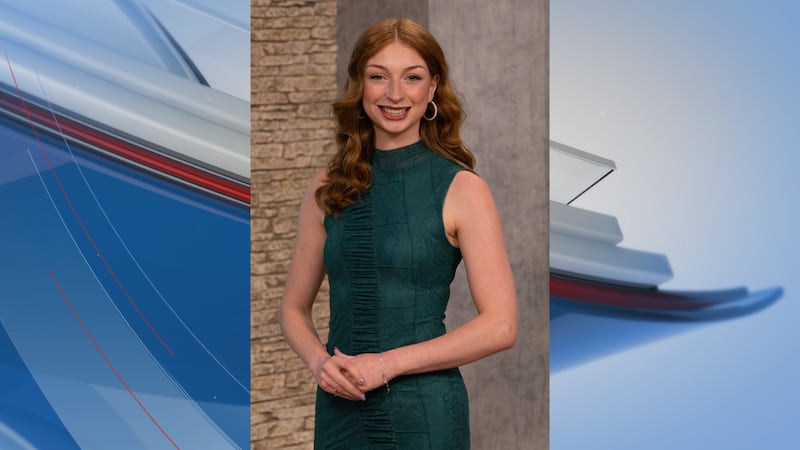 Published: Jul. 3, 2023 at 8:13 PM EDT
Teagan Brown joined the WMBF News Team in June 2023 as the weekend sports anchor as well as a multimedia journalist.
Born and raised in Syracuse, N.Y., Teagan also attended and graduated from Syracuse University with a Bachelor's degree in Broadcast and Digital Journalism as well as a Bachelor's Degree in History.
During her time at Syracuse, Teagan spent most of her time at CitrusTV, the #1 student-run television station in the country. She was a sports and news anchor and reporter, as well as an executive producer, and programming director.
Teagan was awarded 'Outstanding Best Social Media Personality' by the New York State Broadcasters Association in both 2022 and 2023. She also placed 3rd in the 2023 National Student News Anchor Competition, which was hosted by the Broadcast Education Association.
During her time in college, Teagan worked as a multimedia journalist at both WUTR/WFXV in Utica, NY and WSTM (CNYCentral) in Syracuse. She also worked at the radio station, The WOLF, on the weekends where she got to pursue her passion for country music.
A fun fact about Teagan is that she's been performing and doing musical theatre since she was in elementary school. She most recently played Princess Leia in Star Wars the Musical (which does in fact exist), she's also played Katherine in Newsies, and Bea in Something Rotten.
Teagan can't wait to get out into the Grand Strand and Pee Dee communities and talk all things sports as well as give you the latest on what's happening in the news.
Do you have a story you would like to share? You can connect with Teagan on Twitter and also send her an email.
Copyright 2023 WMBF. All rights reserved.