FIRST ALERT: Sunny Father's Day followed by a soggy week ahead
Published: Jun. 17, 2023 at 6:01 AM EDT
|
Updated: Jun. 18, 2023 at 9:38 AM EDT
MYRTLE BEACH, SC (WMBF) - We'll have the perfect weather for Father's Day, enjoy it while lasts though because rain is on the way!
FATHER'S DAY
For all the amazing fathers at there, I'm giving y'all another beautiful day to spend it outside with your family. We'll have mostly sunny skies with temperatures reaching in the mid 80s along the coastline and low 90s across the Pee Dee. Rain chances will remain low but the sea breeze has a chance to trigger an isolated shower in the afternoon.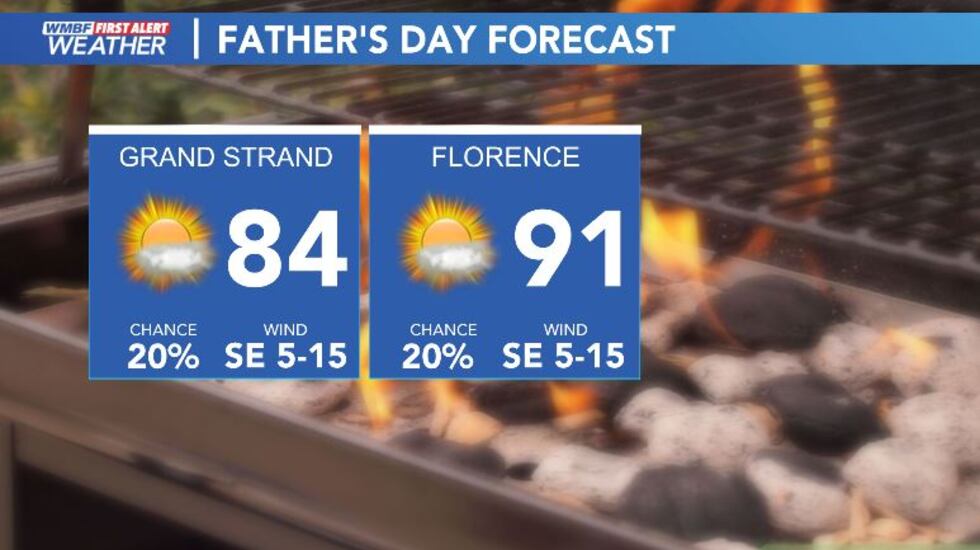 RAIN ON THE WAY
A more unsettled weather pattern will develop early this week as an area of low pressure in the upper atmosphere develops over the Deep South. This will help to push moisture into the region for off and on chances of showers and storms. This low pressure system isn't going anywhere anytime soon, as a high pressure system located to our northeast will keep low stationary.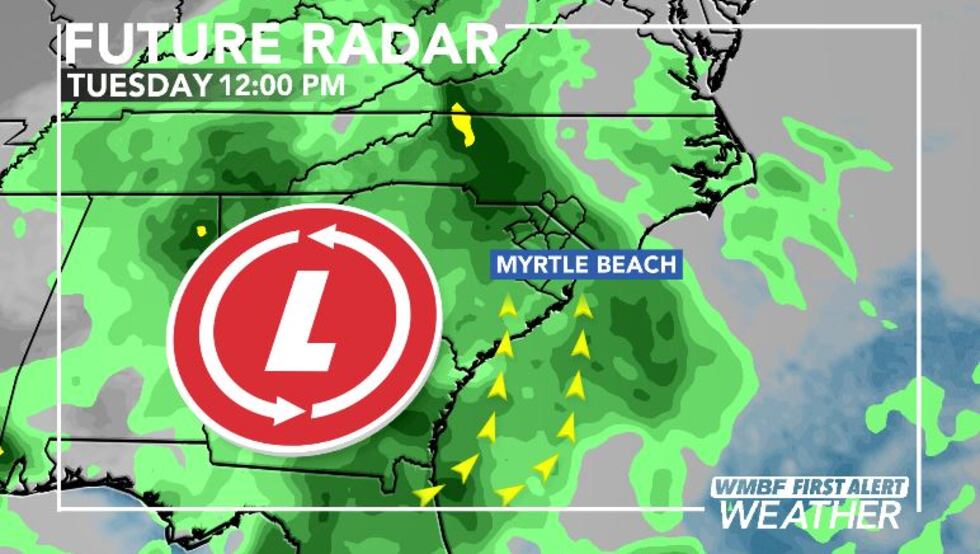 The rain will arrive by Tuesday afternoon and we'll continue to have periods of showers through next weekend. We'll have a break from the rain on Friday and Saturday but rain chances will continue to stick around.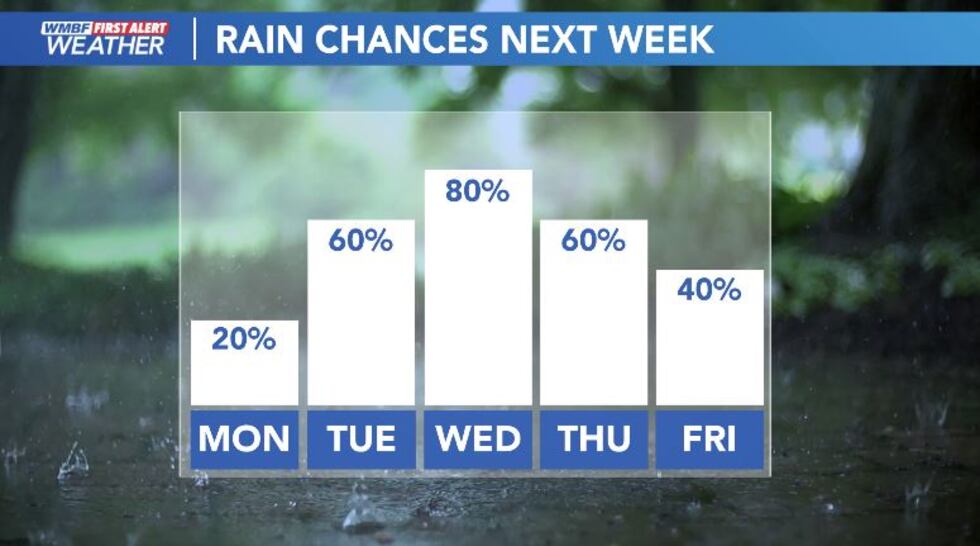 Models are hinting rainfall amounts to accumulate between 3-4 inches. Regardless, keep your umbrellas with you for the week ahead!
Copyright 2023 WMBF. All rights reserved.