Rape kit tracking system in progress for SC but fails to meet deadline
FOX Carolina uncovers update during investigation into Stephen Smith's death
Published: Jun. 14, 2023 at 5:45 PM EDT
|
Updated: Jun. 15, 2023 at 5:49 PM EDT
COLUMBIA, S.C. (FOX Carolina) - Across South Carolina, boxes, bags and envelopes containing evidence that could help prosecute sexual assault suspects are waiting to be tested. A statewide system to track the location of all these sexual assault kits was supposed to be up and running a year ago, but it isn't yet.
On May 19, 2020, Governor Henry McMaster signed Act No. 134, directing the South Carolina Law Enforcement Division (SLED) to create and operate a statewide sexual assault kit tracking system (SAKTS), with the goal of improving transparency, assisting investigators and empowering survivors of sexual assault.
After undergoing the invasive procedures necessary for a rape kit, survivors often don't know where the evidence is being stored or if it is moved to a laboratory for testing. In 2021, SLED confirmed they knew of 1,700 untested sexual assault kits in the state.
Under the law, every medical facility, law enforcement agency and forensic lab in the state involved in the handling of sexual assault kits was required to be using the SAKTS by June 2022.
On Wednesday, FOX Carolina confirmed the system has not yet been implemented. We obtained a progress report drafted by SLED Chief Mark Keel in January saying the agency was making "substantial strides" toward implementing the system, despite a lack of dedicated funding for the $150,000 endeavor.
"Once SLED has obtained sufficient funding to proceed... SLED will be in a better position to evaluate a realistic implementation schedule," Keel wrote in the initial implementation plan, which was included in January's report.
Below is a copy of the full report from the House Judiciary Committee:
SLED is working with InVita Healthcare Technologies, a software company that has helped launch similar programs for law enforcement agencies across the country. InVita is creating a customized "Track-Kit" system for South Carolina which, as of January, was in the final development phase. When the system is out of development, SLED will roll it out to a pilot program group.
"Implementing a program of this size is no small task," said Brandon Charochak, a spokesperson for McMaster. "SLED has made great progress in developing the program, and we look forward to it being implemented this year."
Rep. Jason Elliott, who represents Greenville, said the system is making "progress but not at warp speed." He said he was told the SAKTS is expected to be rolled out in fiscal year 2023-2024.
The report says SLED was considering a tracking system years before one was required and has been in discussions about it since 2017. In January, Keel said he believed the SAKTS will be implemented statewide by the end of this year.
FOX Carolina asked a spokesperson for SLED if there have been any significant updates since the January report. We have not received a response. The next status report is due to the governor and the House and Senate judiciary committees on July 31.
We uncovered the information about the status of South Carolina's SATKS while investigating the testing status of a rape kit performed on Stephen Smith, a 19-year-old whose body was found in the road in Hampton County in 2015. Smith's death was initially treated as a traffic incident but ruled a homicide by SLED last year.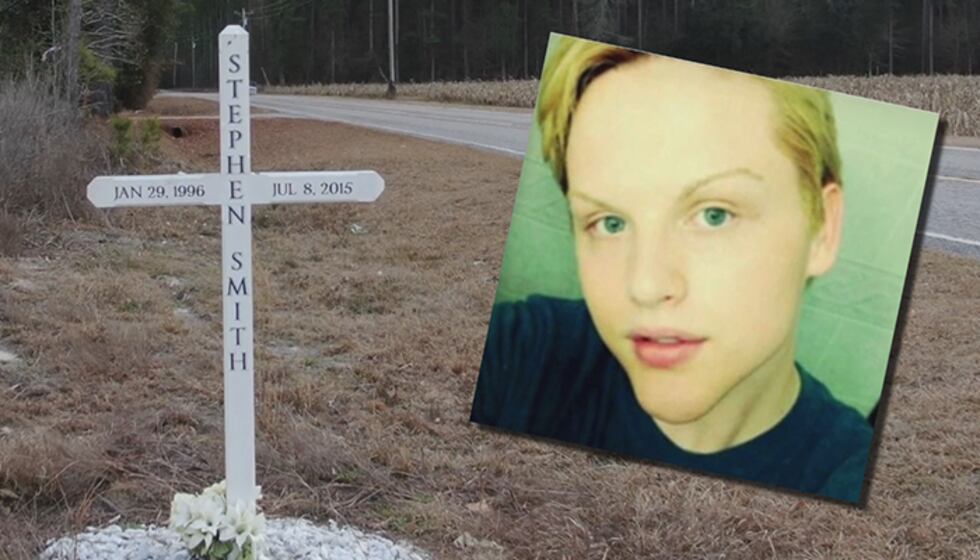 The attorney for Smith's mother, Eric Bland, told PEOPLE in March a rape kit performed on Smith had not been tested. A spokesperson for Bland Richter Law Firm said they don't have any official updates to share at this time about the rape kit.
FOX Carolina filed a Freedom of Information Act (FOIA) request with SLED requesting any chain of custody forms, sexual assault kit tracking information, or evidence tracking documentation regarding Smith's case. Our request was denied. Their general counsel cited laws protecting private information or information that would disclose current investigative techniques and procedures.
The South Carolina Department of Public Safety (SCDPS) granted a FOIA request for the same information, which shows the rape kit was moved from the Hampton County Coroner's Office to the Medical University of South Carolina in July 2015. The next month it was moved from MUSC to the SCDPS Central Evidence Facility. The chain of custody form does not indicate any movement after that.
We don't know why a rape kit was ordered for Smith, which is unusual since his death was initially investigated by the Department of Public Safety. The Hampton County coroner who handled the sexual assault kit for Smith is no longer in office. The current coroner would not release any information about the rape kit and autopsy records are now sealed under South Carolina law.
UPDATE (6/15/23):
Seven weeks ago we filed a FOIA request with the Hampton County Sheriff's Office for similar documentation. Repeated attempts to follow up on this request, including by FOX Carolina's legal team, were not acknowledged until this story ran online and on-air.
Below is a copy of the letter sent from the firm representing FOX Carolina to the Hampton County sheriff on June 2:
On Thursday the sheriff's office released the redacted incident report to us from Stephen Smith's death investigation. It labelled the offense as a traffic fatality, however, the report describes Smith suffering from a "severe head wound" that investigators thought might be from a gunshot.
The report says the autopsy at MUSC ruled out a bullet being responsible for the injury. It does not make mention of a sexual assault kit being performed.
We will continue to follow updates on the implementation of a sexual assault kit tracking system for South Carolina and the investigation into the death of Stephen Smith. Stay with FOX Carolina for updates.
Copyright 2023 WHNS. All rights reserved.