Deputies arrest 6 inside car linked to Myrtle Beach shooting that left officer hurt
Published: Jun. 11, 2023 at 9:11 AM EDT
|
Updated: Jun. 12, 2023 at 5:27 PM EDT
UNION COUNTY, S.C. (WMBF) – Six people, including three minors, were arrested in the Upstate after they were found inside a car connected to a shooting in Myrtle Beach during CCMF weekend.
The Union County Sheriff's Office was notified by the State Law Enforcement Division about the shooting that took place around 11 p.m. Saturday in the area of 14th Avenue North and Chester Street.
An incident report from HCPD states that a suspicious call came in for a group of people walking in the area with guns.
Four officers, two from the Myrtle Beach Police Department and two from the South Carolina State Law Enforcement Division responded in one vehicle.
The report states they tried to make contact with the group in a parking garage, and as they pulled into the garage the suspects opened fire and then drove off.
Detectives said numerous bullet holes were located in the victim's vehicle where the victims were seated.
One officer had a minor gunshot injury and is expected to recover. No officers fired any weapons during the incident, according to the HCPD.
A captain for the Union County Sheriff's Office was told the car allegedly involved in the shooting had hit a license plate reader and was headed towards the city of Union, which is near Spartanburg.
Deputies were notified to be on the lookout.
Then, they were advised that the car was heading down Jonesville-Lockhart Highway and headed toward Jonesville.
Deputies conducted a traffic stop, and during the stop, a search warrant was granted and executed.
Authorities arrested 18-year-old Chance Benson, 21-year-old Tyair Cunningham, 18-year-old Wilshawn Owens and three minors after deputies said drugs were found in the car.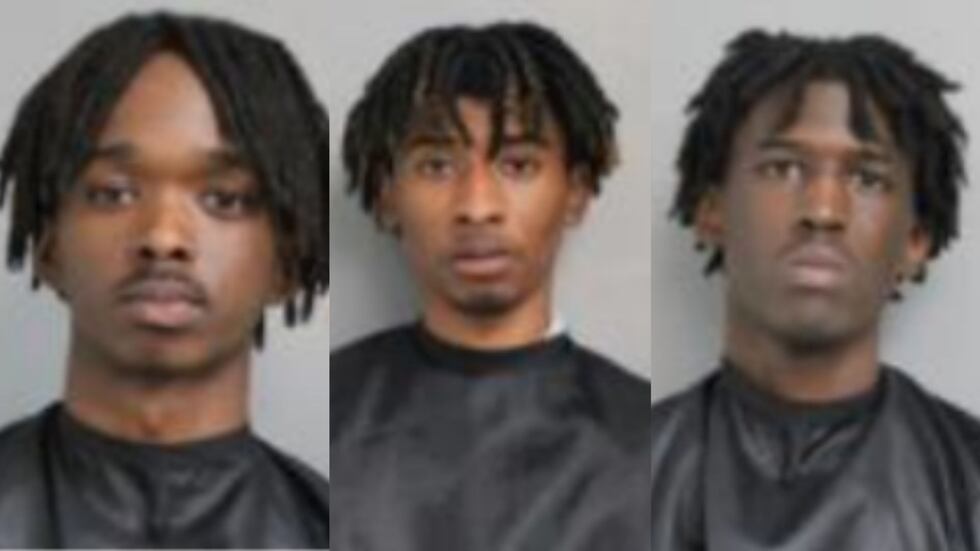 Benson, Cunningham and Owens are in the Union County Jail, but their booking records show they're being held for the Horry County Sheriff's Office.
The three juveniles were taken to the Department of Juvenile Justice in Columbia.
Horry County police said the investigation is active and ongoing.
Anyone with information is asked to call the HCPD at 843-915-8477.
Copyright 2023 WMBF. All rights reserved.