FIRST ALERT WEATHER DAY: Rain, wind bring record cooldown on Saturday; clearing ahead
Published: May. 22, 2023 at 1:55 PM EDT
|
Updated: May. 27, 2023 at 9:33 PM EDT
MYRTLE BEACH, SC (WMBF) - Today is a WMBF FIRST ALERT WEATHER DAY!
This is a thanks to a low pressure system that will be drifting onshore tonight. This will bring gusty winds along the beaches, dangerous marine conditions, and widespread downpours that may produce minor flash flooding in poor drainage areas..
The rain will not let up this evening, we'll have periods of on and off showers. The low pressure system is beginning to weaken a bit as drier air in the mid levels begins to settle in. This will limit the rainfall coverage and rainfall amounts. However, it doesn't mean we're going to be done with the rain. We'll continue to track scattered showers tonight through tomorrow morning. Once the low makes it's way on shore, shear will continue to weaken the low pressure system, this will help improve the weather conditions for tomorrow.
Thanks to the dry, rainfall amounts continue to drop with an additional half of an inch to an inch of rainfall is expected. The flash flood risk remains low through tonight, but I wouldn't be surprised if we had some standing water on the roads in poor drainage areas that are prone to flooding.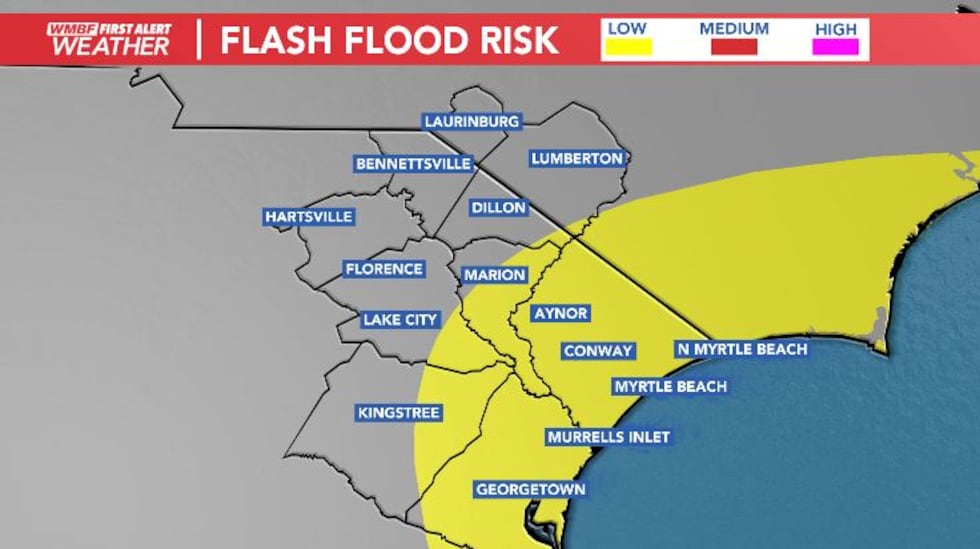 Winds are going to remain breezy this evening with winds gusting up along the beaches between 20 to 30 mph. Winds are going to ease up as the night goes on. Off shore winds are going to remain windy with winds gusting up to 40 mph.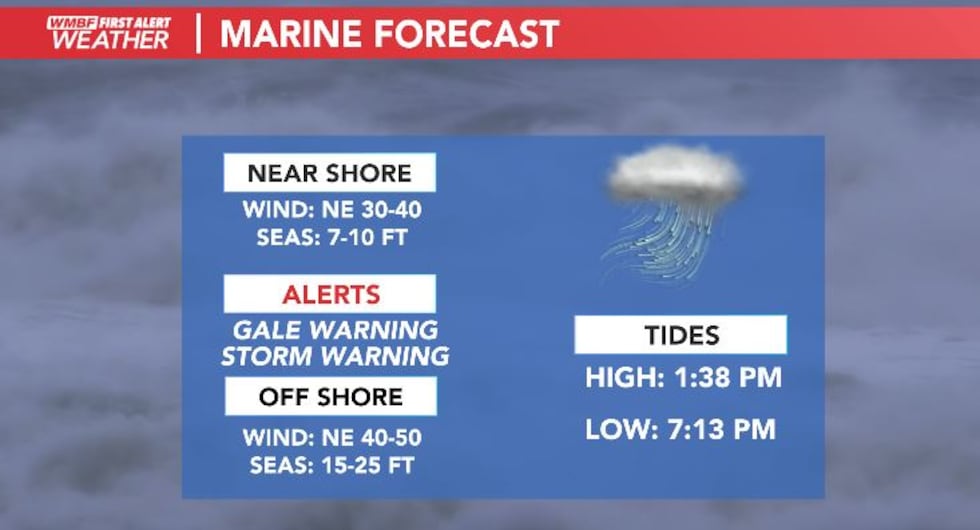 Low pressure will push onshore and weaken late Saturday and Sunday, improving weather conditions. Rain chances on Sunday drop to 30%, with some peeks of sunshine at times and temperatures warming into the 70s.
Memorial Day will feature warmer temperatures with a round of upper 70s. While most of the day is dry, we can't rule our an isolate downpour or two for the afternoon.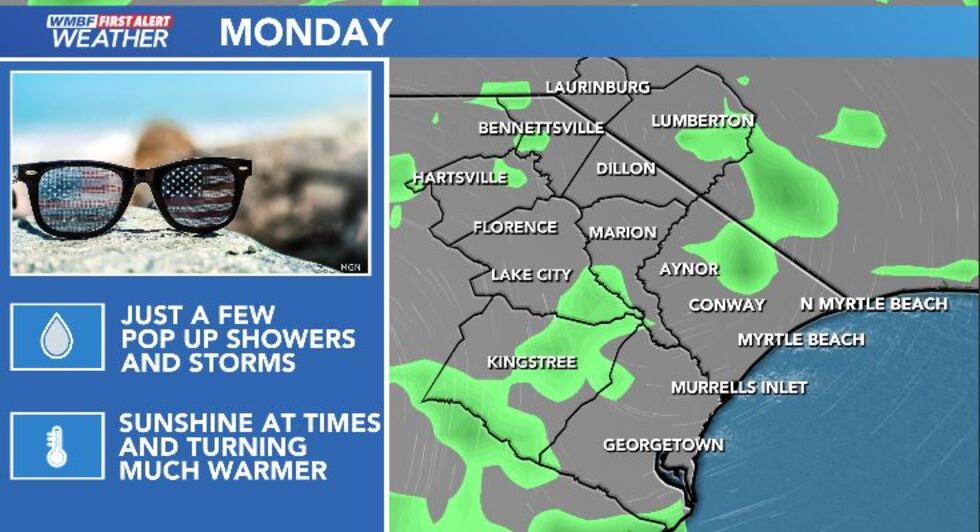 Copyright 2023 WMBF. All rights reserved.