North Carolina man plans to use $100,000 lottery prize to build classrooms in Mali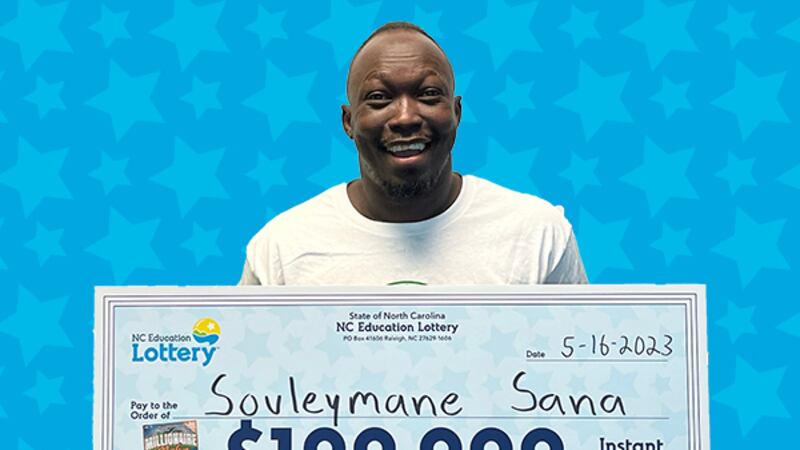 Published: May. 22, 2023 at 10:19 AM EDT
RALEIGH, N.C. (WITN) - A North Carolina dance instructor won the lottery and is using the winnings to help build classrooms in his hometown.
The North Carolina Education Lottery said Souleymane Sana from New Bern won $100,000 from a Million Maker lottery ticket.
The dance instructor said that this money will be going to his hometown in Mali to build classrooms.
Sana's dream is to build a dance center in Mali where kids can learn and dance at the same time.
"I love to dance and I want to teach the children in Mali to love it too," he said. "If you talk about culture and you talk about education, they both go together. Some of the money is going to be used to start building a dance center there."
He bought his winning ticket from the Neuse Shop & Fuel in Kinston.
Copyright 2023 WMBF. All rights reserved.