Second person has died after Charlotte construction site fire
A construction company owner said both victims worked for him.
Published: May. 19, 2023 at 4:05 PM EDT
CHARLOTTE, N.C. (WBTV) - WBTV has confirmed that a second person has died after Thursday's massive fire in Charlotte's SouthPark area.
Keith Suggs, owner of KVS Windows and Doors, a Georgia-based construction company, confirmed the deaths of the two construction workers to WBTV.
Suggs confirms both men who died worked for him, one of those workers being Demonte Sherrill.
Until the family is notified, WBTV is not sharing the second victim's identity.
Charlotte firefighters said Thursday that 15 people had been rescued from the blaze, but two remained unaccounted for.
Firefighters remain on the scene on Liberty Row Drive as they continue to douse hotspots.
A GoFundMe was set up for Sherrill's family and can be accessed here.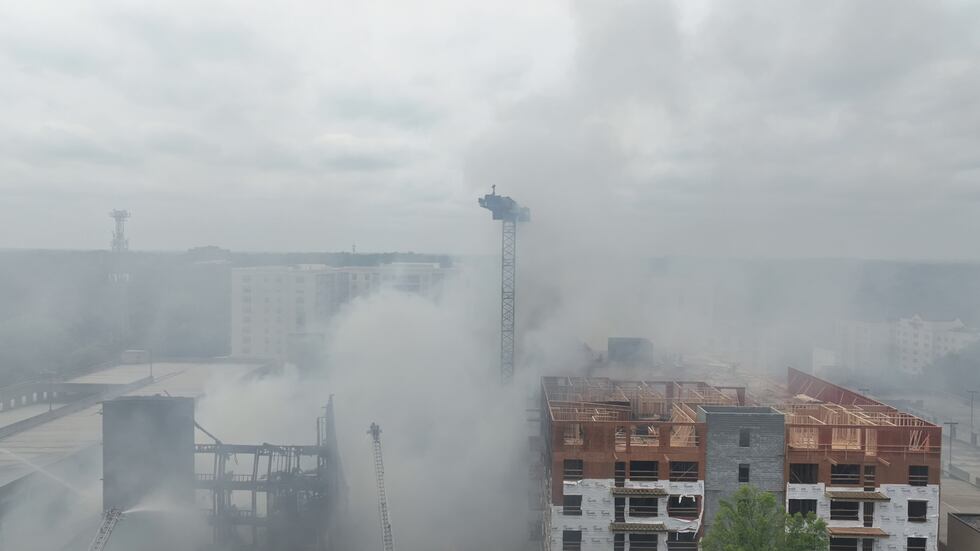 Copyright 2023 WBTV. All rights reserved.