Businessman dies in shooting on Ohio interstate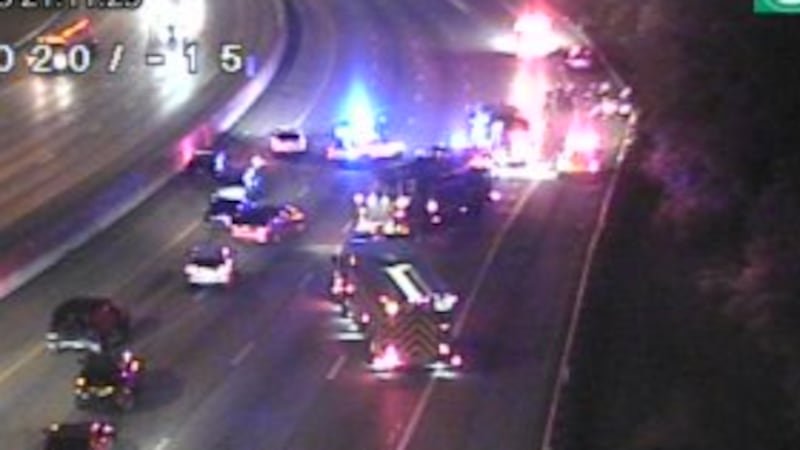 Published: May. 18, 2023 at 7:19 AM EDT
CINCINNATI (WXIX/Gray News) - A prominent Cincinnati-area businessman with more than four decades in the automobile industry is the victim of a weekend shooting on Interstate 75, police confirmed to WXIX.
The death of 70-year-old Michael Sweeney is under investigation by homicide investigators as road rage, police said.
Sweeney was pronounced dead on Monday at the University of Cincinnati Medical Center, according to the Hamilton County Coroner's Office and his online obituary.
He underwent treatment at the hospital after he was shot in the head on northbound I-75 near Mitchell Avenue on Saturday night, police confirm.
Officers say they responded to the highway just after 8 p.m. for a vehicle crash with injuries, and that's when they found Sweeney shot.
The suspect fled the scene north on I-75 in a sedan -- possibly a Chevrolet or Nissan -- with heavily tinted windows, damage to the right side and temporary plates.
No arrests have been announced.
About 90 minutes after the shooting, another vehicle crash was reported and further congested traffic in the northbound lanes, a copy of the crash report shows.
The interstate was shut down for nearly three hours.
Police contacted the Ohio Department of Transportation to see whether one of their highway cameras captured video and an image of the driver and vehicle.
"It's just unbelievable how reckless and irresponsible people are for the regard of their fellow man," Cincinnati City Council member Scotty Johnson said Monday.
Johnson is chairman of the council's Public Safety & Governance Committee. He also described the incident as road rage.
"You could have killed innocent people that had nothing to do with the incident. This type of reckless disregard for one another is completely unacceptable," he said.
Anyone with information about Sweeney's shooting is urged to call the Cincinnati Police Homicide Unit at 513-352-3542, or Crime Stoppers at 513-352-3040.
Sweeney's funeral will be Saturday, according to his obituary.
It says he was the son of the late Tom and Mary Joan Sweeney and leaves behind a large family. He was the widowed father of four grown children and an "adored uncle to 32 nieces and nephews."
"Following in his father's and family traditions, Mike was in the automobile business for over 40 years. He loved cars and would often ask his children to join him for a drive," his obituary continues.
"Kind to everyone, Mike was often surrounded by his family and friends. He loved sharing a good joke, especially one with a head-turning punchline, followed by a snap of his fingers."
Copyright 2023 WXIX via Gray Media Group, Inc. All rights reserved.