Richland County park shooting victim speaks out after being shot in the face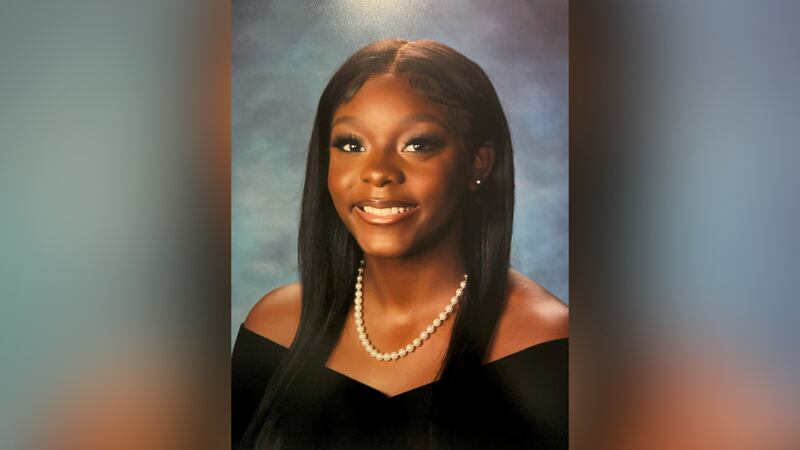 Published: May. 12, 2023 at 12:48 PM EDT
RICHLAND COUNTY, S.C. (WIS) - A victim of last month's mass shooting at Meadowlake Park is speaking out after being shot in the face.
Keenan High School senior, Jarnay Mills, is determined to overcome the tragedy that forever changed her life.
Mills shared a statement with WIS about her road to recovery Thursday:
"My name is Jarnay Mills, and I am one of the 11 victims that were injured on the morning of April 29th, 2023. The senseless act resulted in a gunshot wound to my lower jaw, fracturing my whole chin bone. They put five screws in my jaw during the surgery to keep it stable. I had a follow-up appointment Wednesday, May 9th, after being discharged on Saturday, May 6th.

My follow-up appointment was not a great outcome as they are rushing me back into surgery tomorrow, May 12th, after not even a week of being out of the hospital. They have to take a piece of my rib to create a bone graft for my chin. I still plan to walk on May 25th. Thank you for all the kind words and prayers. Please continue to pray for all the other families and victims involved."
A family member started a GoFundMe to help Mills' mother who had to take Family and Medical Leave (FMLA) to take care of her.
Jami Salters, a family friend, said Mills' surgery on Friday went well.
Salters said Mills' doctor will keep her overnight in the hospital to monitor her pain levels.
Mills has a 4.2 GPA and was already taking college-level classes during her last two years of school.
She was unable to attend her graduation from Midlands Technical College because of her injuries.
However, she plans on walking at graduation with her fellow classmates on May 25 and attend Clemson University in August.
Notice a spelling or grammar error in this article? Click or tap here to report it. Please include the article's headline.
Stay up to date with WIS News 10. Get the app from the Apple App Store or Google Play Store and Stream us on Roku, YouTube, Amazon Fire, or Apple TV.
Copyright 2023 WIS. All rights reserved.