Pee Dee humane society saves kitten with head stuck in soup can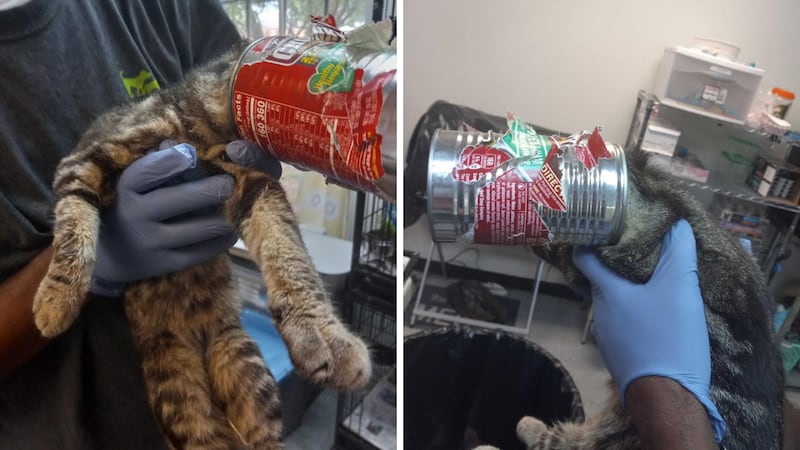 Published: May. 10, 2023 at 6:11 PM EDT
MARLBORO COUNTY, S.C. (WMBF) – A kitten found himself stuck in a situation earlier this week that didn't make him feel very "soup-er."
The little guy was found on Monday near the Department of Transportation office in Marlboro County with a soup can stuck on his head.
The Humane Society of Marlboro County said the kitten was found near some trash, so workers believe he got stuck trying to find food in the garbage.
A DOT worker brought the little guy to the humane society, and the organization called the vets at the Marlboro Veterinary Services to look at him.
"While I was getting him ready to go there, one of the staff gently pulled on the can to see if anything could be done and we could see him trying to move a little, eventually we were able to wiggle him free," a volunteer with the humane society said.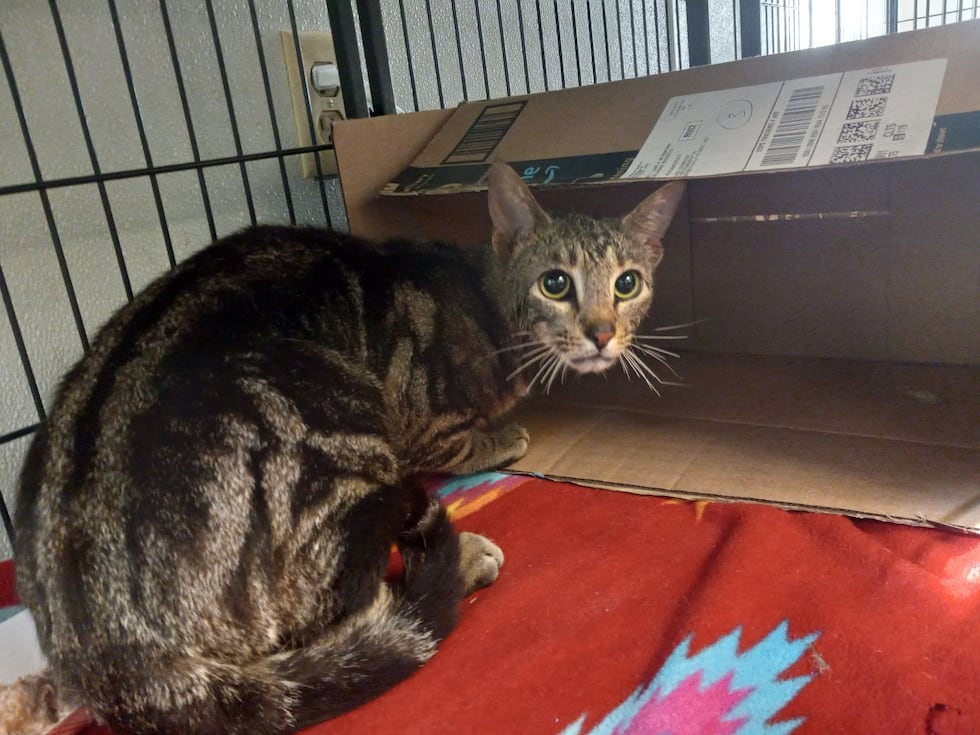 The kitten, who has been given the fitting name of Campbell, was still taken to the vet to get a check-up. He suffered a few minor scratches but nothing serious.
"While he's not the cuddliest guy at the moment, I think he'll warm up once he knows he's safe," said the Humane Society of Marlboro County.
Campbell is up for adoption. If you're interested in giving him a loving home you can go to the Humane Society of Marlboro County's website.
Copyright 2023 WMBF. All rights reserved.