Teens arrested after Richland County park shooting released, sheriff pleads for bond reform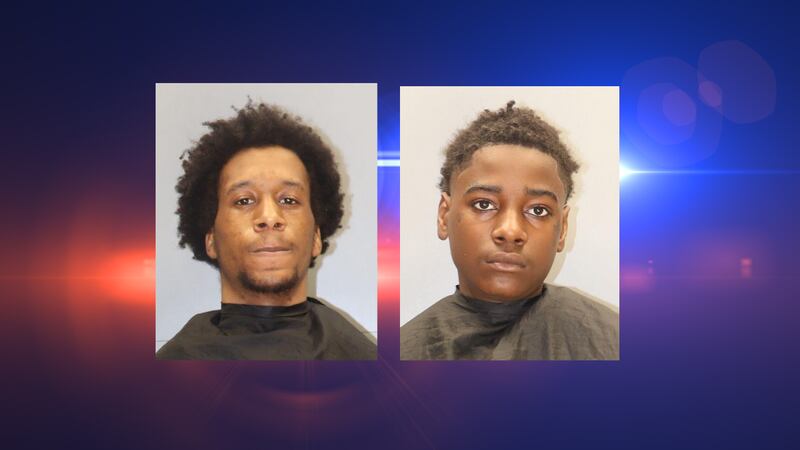 Published: Apr. 30, 2023 at 11:35 AM EDT
RICHLAND COUNTY, S.C. (WIS) -- Richland County Sheriff Leon Lott expressed his frustration with the bond court system — which he claims is "catch and release" — at a press conference regarding a shooting at a park where nearly a dozen people, including teenagers, were hurt.
Lott said the two teenagers who were arrested after the shooting — 19-year-old Miquise Fulwiley and 18-year-old Ty'Quan Kelly — are already back out on the streets after making bond. Lott added this was Kelly's third time in less than a month being out on bond in connection to a gun offense.
According to Richland County Sheriff's Department (RCSD), Fulwiley and Kelly were pulled over after they left the Meadowlake Park area early Saturday morning in a car without headlights on. Deputies said they arrested the teens after a pursuit.
Fulwiley, the driver of the car, is charged with failure to stop for blue lights, simple possession of marijuana, and unlawful carry of a pistol. He was given a $10,000 personal recognizance bond.
Kelly, a passenger in the car, is charged with simple possession of marijuana and unlawful carry of a pistol. Kelly was given a $10,000 surety bond.
On Saturday, April 29, 11 people were hurt in the shooting at Meadowlake Park around 1:20 a.m., according to RCSD.
The victims range in age from 16 to 20 years old, RCSD stated.
Deputies said nine of the victims were shot, including two 11th-grade boys and one 12th-grade girl who attend W.J. Keenan High School, while a 12th-grade girl who attends C.A. Johnson High School was hurt after being hit by a car and taken to a local hospital.
Lott said he believed all of the victims will survive.
Although only 11 people ended up in the hospital, Lott expects many more will have psychological wounds.
RCSD said the gathering at Meadowlake Park was not a park-sponsored event and involved students from various high schools throughout the area.
Lott called the gathering a "flash party" that was trespassing at Meadowlake Park, which was closed at the time of the shooting.
Lott said multiple people wearing masks at the park shot into the crowd and he believed most of the suspects are from the Richland County area.
A gun was recovered at the park and investigators are working to determine if it was used in the park shooting, deputies said.
Bond reform is what Lott pleaded for the most from legislators. He said this case is a priority and the investigation is ongoing.
Richland One School District Superintendent Dr. Craig Witherspoon released a statement:
"We are saddened and concerned about the shooting incident that occurred early-Saturday morning (April 29, 2023) at Meadowlake Park in which four Richland One high school students were injured. Our prayers go out to the students who were injured. While the event where the shooting took place was not a school-related or district-related function, we are cooperating with law enforcement in their investigation and we encourage anyone with information about the incident to share it with the Richland County Sheriff's Department. As a precaution, we will have additional security on campus at W.J. Keenan and C.A. Johnson high schools next week."
WIS hasn't heard back yet from Richland Two School District if any of their students were involved.
Resources for victims and survivors of gun violence
For parents looking for resources to help guide conversations with their children, Everytown Survivor Network says you should consider the age and maturity of your child and remember safety and security are important to everyone, especially children.
Be present and listen

Give simple, honest answers to questions

Watch for signs of trauma

Create a safe environment

Prioritize self-care

Don't hesitate to seek professional help
Notice a spelling or grammar error in this article? Click or tap here to report it. Please include the article's headline.
Stay up to date with WIS News 10. Get the app from the Apple App Store or Google Play Store and Stream us on Roku, YouTube, Amazon Fire, or Apple TV.
Copyright 2023 WIS. All rights reserved.