FIRST ALERT: Do April showers really bring May flowers?
Published: Apr. 28, 2023 at 5:46 PM EDT
MYRTLE BEACH, S.C. (WMBF) - We've all heard the saying, "April showers bring May flowers." But is April the rainiest month here in Myrtle Beach?
IS APRIL THE WETTEST MONTH OF THE YEAR?
As we look at the average monthly rainfall totals, the rainiest month of the year is not April, it's actually September.
April in Myrtle Beach is actually the driest month of the year.
The average monthly rainfall totals show September sees a little over six and a half inches of rain while April sees under three inches of rain.
Looking at other areas in our region, Florence's rainiest month is July while Lumberton's is in September.
The driest months are also different.
The fall months are the driest ones in Florence and Lumberton, and in Myrtle Beach, there is a lack of rain during the spring months.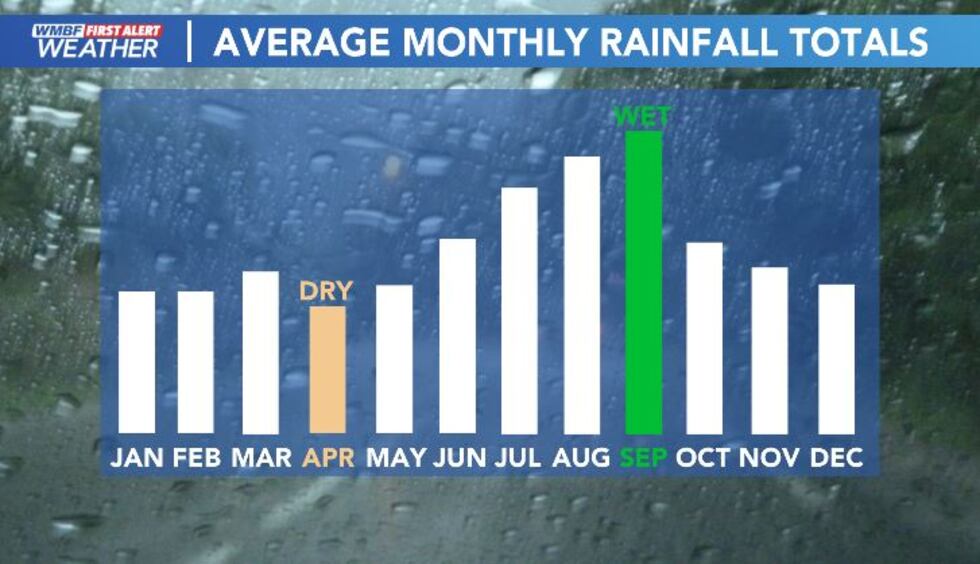 REASONS BEHIND THIS
There are two factors behind why the rainiest months are in the late summer in Myrtle Beach.
One, the sea breeze triggering the afternoon thunderstorm.
The number two reason is that September is the peak of hurricane season, so as we see those passing tropical systems, whether it's hurricanes, tropical storms or tropical depressions, they still dump a lot of rain.
The wettest April on record was in 1961 with a little over seven inches over rain falling.
The driest month of April was in 1995 when there was about an eighth of an inch of rain.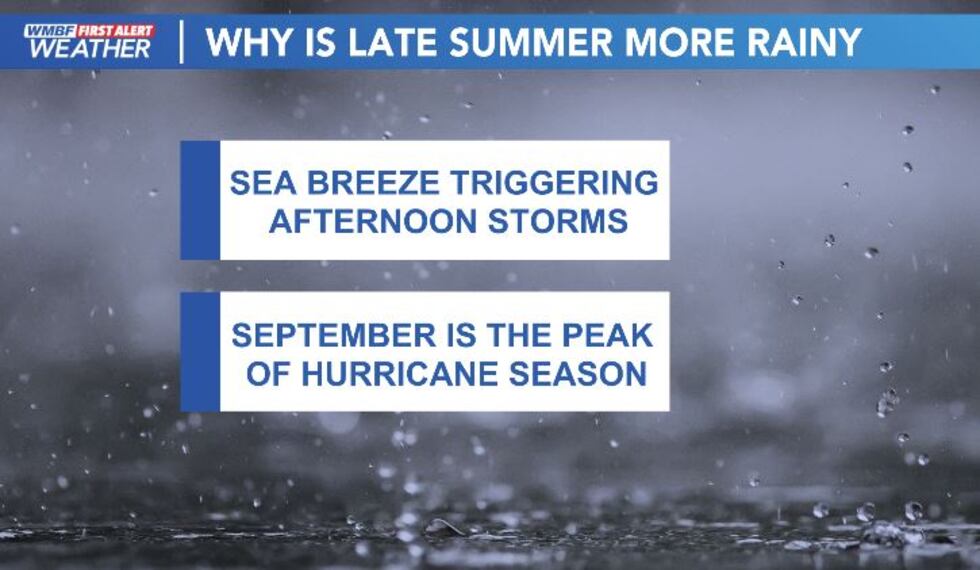 HOW MUCH RAIN WE'VE SEEN THIS YEAR
So far for this month of April, there has been above-normal rainfall with just under 4 inches, but we're still dry for the year.
But as we enter the month of May, the climate models are looking like, near-normal rainfall totals for not only in Myrtle Beach area but also across the Carolinas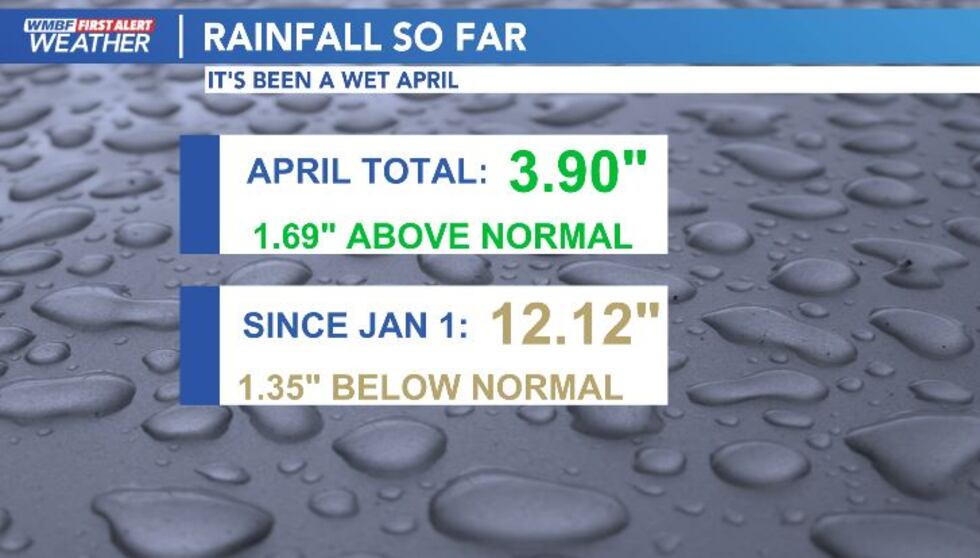 Copyright 2023 WMBF. All rights reserved.