Dog owner charged after attack that left woman hospitalized, deputies say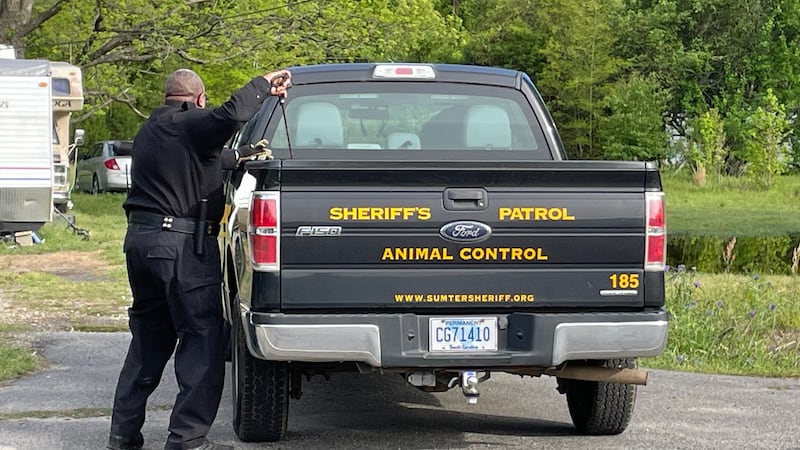 Published: Apr. 17, 2023 at 6:16 AM EDT
SUMTER COUNTY, S.C. (WIS/Gray News) - Deputies in South Carolina say a dog owner is charged in connection with an attack that sent a woman to the hospital on Easter Sunday.
Deputies with the Sumter County Sheriff's Office said Friday they identified the owner of one of the dogs involved in the attack as Teresa Graham. She has been charged with allowing dogs to run at large and ill-treatment/cruelty to animals, WIS reports.
Graham's dog was one of two who investigators say attacked a woman walking near her home on Oswego Highway around 6 a.m. last Sunday. Graham said the second dog involved in the attack is owned by a relative.
Deputies said they found the two dogs attacking the victim in a ditch. One of the dogs fled when the deputies approached and yelled. The second dog released the woman. Investigators said it turned to attack the deputies, who shot and killed it.
The woman was severely injured in the attack and was taken to Prisma Tuomey Hospital. Sheriff Anthony Dennis said she "sustained permanent injuries."
Resident Cynthia Garnett said she knows the 31-year-old victim, telling WIS that her son dates her.
"I am devastated," Garnett said. "You can't even walk. I told my grandson, 'If you need to walk, have a stick.' You don't know about these animals."
The dog who ran off after the attack was captured Tuesday by Sumter County Animal Control. Investigators said the dog was to be humanely euthanized. Its remains will be taken to the Department of Health and Environmental Control, where tests will be performed to determine if the dog had rabies.
Authorities said earlier that both dogs involved in the attack appeared to be emaciated. One of them had a collar, and part of a chain was attached. Deputies believe they were living at a home across the street from where the mauling took place.
Deputies said Graham is scheduled to appear in court in May.
The case remains under investigation.
Copyright 2023 WIS via Gray Media Group, Inc. All rights reserved.