FIRST ALERT: Cold front brings a chance for isolated storms
Published: Apr. 16, 2023 at 6:17 AM EDT
|
Updated: Apr. 16, 2023 at 9:39 AM EDT
MYRTLE BEACH, SC (WMBF) - Rain chances are back in the forecast today, but I wouldn't cancel your plans for the day.
TODAY
We start the day with partly cloudy skies with temperatures in the low 60s along the beaches and upper 50s in the Pee Dee. A cold front will be moving through the area this afternoon. This will bring spotty showers and storms to our area. The rain chance is not widespread and some areas won't even see rain, so I wouldn't cancel your Sunday plans. The severe threat is very slow but some thunderstorms may bring gusty winds and cloud to ground lightning.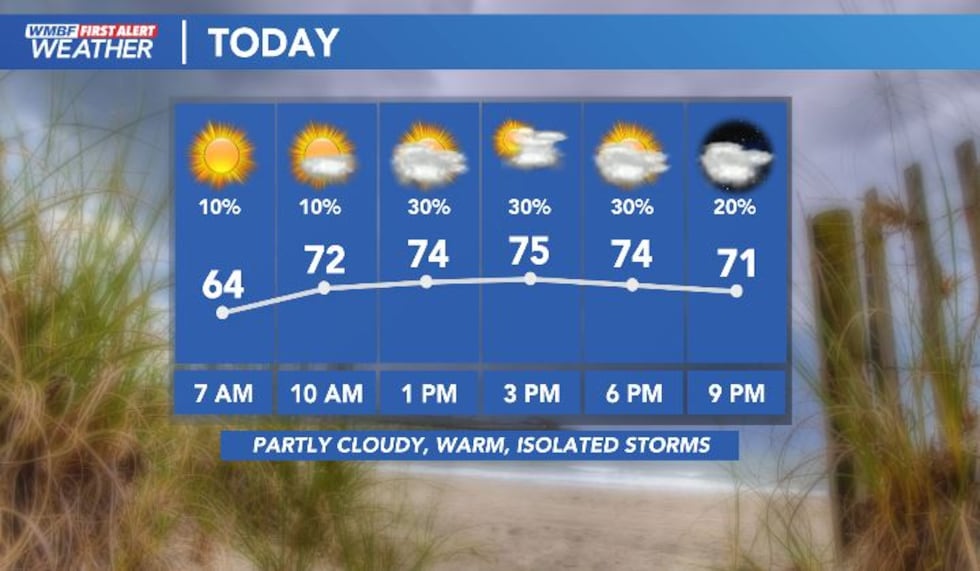 TONIGHT
The cold front will exit our area this evening, which means we are done with the rain after 10pm. Tonight, we'll have partly cloudy skies with overnight lows in the mid to upper 50s across our area.
STAYING QUIET & WARM THIS WEEK
After Sunday, we're pretty much done with the rain for the rest of the week. A high pressure system builds to our south, this will funnel in warm and dry across the Carolinas. For the work week ahead, we'll see nothing but sunshine and blue skies. Temperatures will gradually warm back up in the upper 70s in the Grand Strand and mid 80s inland by the end of the week.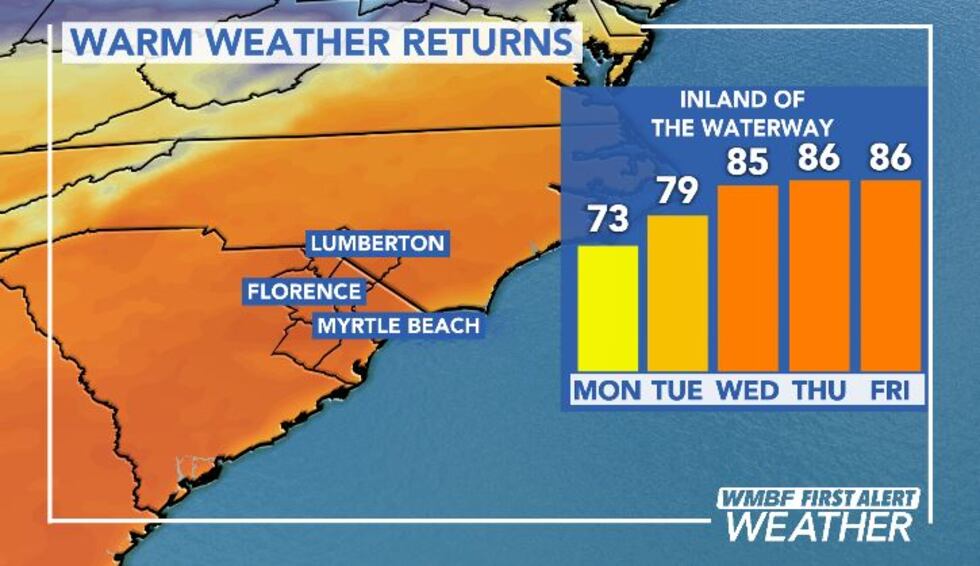 Copyright 2023 WMBF. All rights reserved.