Paper Thin: Prosecutors, victims fight to strengthen S.C. court systems to protect DV survivors
Published: Apr. 12, 2023 at 3:30 PM EDT
|
Updated: Apr. 12, 2023 at 11:37 PM EDT
HORRY COUNTY, S.C. (WMBF) – Every year, court systems in South Carolina are inundated with domestic violence cases and the numbers keep going up.
In 2015, former South Carolina Gov. Nikki Haley signed the Domestic Violence Reform Act into law. It made crucial changes to the state's domestic violence code which includes clearer definitions of abuse, implementing stricter penalties on offenders and making domestic violence cases simpler for court systems.
For the one in four women and one in seven men who experience domestic violence in their lifetime, these changes are a step in the right direction.
But is it enough? And is there more that can be done within the South Carolina justice system to better address domestic violence?
WMBF INVESTIGATIVE SERIES:
"The major thing is Governor Haley dedicated one prosecutor per circuit just to focus on domestic violence. Before that, it was spread out across the entire office," 15th Circuit Solicitor Jimmy Richardson explained.
In 2022, the 15th Circuit Solicitor's Office handled 1,266 domestic violence warrants, with 604 currently pending.
It's a heavy caseload. Yet, Richardson said having a dedicated domestic violence prosecutor to follow cases from start to finish is essential to addressing the number of domestic violence cases dismissed, which was as high as 80% just five years ago.
"Our goal is to get up to totally flip that [statistic] to where we can prosecute over 50% of the cases," he explained.
Richardson said a big part of that is getting survivors, like Myrtle Beach resident Jennifer Hotai, to show up and participate in the process. However, that's often easier said than done when victims are still fearing for their lives.
"There was a fear in the back of my mind that if I'm outside the house, that he will come get me or try to encounter me in a grocery store and do something rash or violent," Jennifer Hotai recalled.
That fear became a tragic reality for Kayla Hammonds, a 31-year-old Lumberton woman who was stabbed to death by her ex-boyfriend outside a Food Lion grocery store last fall.
RELATED COVERAGE | Police identify woman stabbed, killed in Lumberton Food Lion parking lot; 1 arrested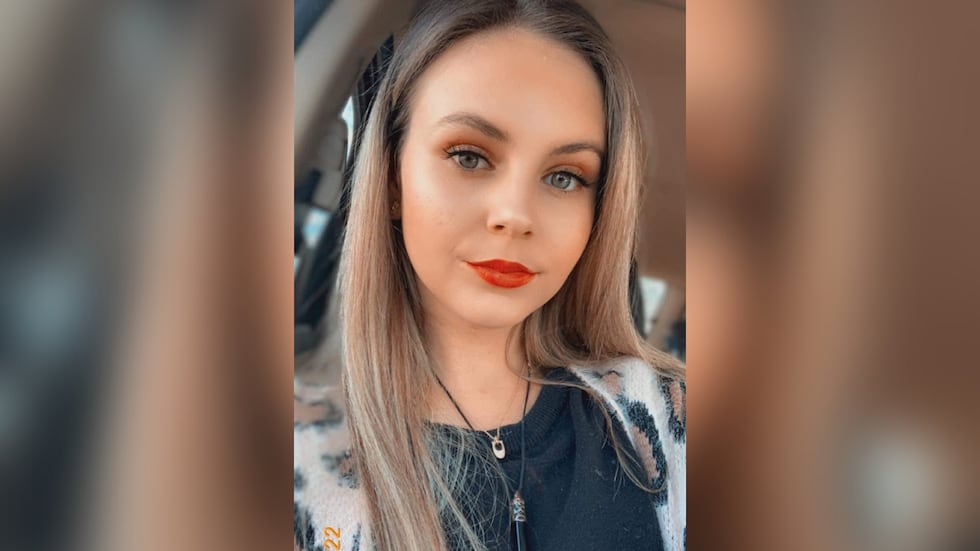 Her alleged killer previously faced domestic violence charges. However, Hammonds' family said the charges were dropped after she missed some court dates because she was too afraid to face him in a courtroom.
Now, a bill going through the North Carolina General Assembly, called Kayla's Act, aims to give victims the option to testify remotely if they believe being in the same room as the defendant would cause extreme stress or fear.
There's currently no such law here in South Carolina, nor is there any similar legislation pending in either the House or the Senate.
However, Richardson said it's one of several changes to the system he would love to see.
"I would love for the victim's statement to be able to be played with a little less red tape because I think that gives a real indication of what was going on that night. Get the information up front on body cam, then you don't need such a heavy lift from the victim when it comes to recreating that night," he explained. "You just have to get them there. Take the stand, tell what happened, and then play the tape."
He also wants more protections around what shouldn't be used in court against domestic violence victims, similar to rape shield laws in sexual assault cases.
"I think judges should treat victims at least as fairly as they do defendants. A victim's records, and anything like that, wouldn't be relevant for the defendant and the jury couldn't know about. I think victims ought to be protected in that way also," Richardson said.
He also said if judges make a bad ruling, he'd like to see an appeal option for the state.
"You've got judges that if they rule with the state, there's going to be an objection and they're going to be appealed by the defendant once they're convicted. If they rule with the defendant and the state loses, they don't get to appeal. That's double jeopardy," he noted. "At least let the Court of Appeals and the Supreme Court see what's going on. That way, judges have guardrails on both sides."
When it comes to safeguarding those who have experienced domestic violence, every expert we interviewed agreed that the first and most vital step is getting an order of protection.
"We've seen devastating results when people have not been granted orders of protection," said South Carolina Coalition Against Domestic Violence and Sexual Assault Executive Director Sara Barber.
However, in speaking with survivors around the Grand Strand, some revealed they opted against getting one, fearing it would further provoke their abuser.
"You hear it all the time, 'A piece of paper won't stop a bullet," Richardson said. "But that doesn't mean we don't do things to protect ourselves."
As Family Justice Center Executive Director Kim Parsons shared, orders of protection are a vital part of the process to ensure a judge will hear a victim's case and, if violated, would result in stricter sentencing for the abuser.
"It's a little bit more security I think because that is letting the perpetrator know I have this piece of paper. I have an order from a judge that says you cannot have any contact with me and vice versa," she explained.
Richardson admitted it can be extremely difficult to get a protective order from the magistrate if you haven't followed all the steps.
That's where the Family Justice Center's court advocates come in.
"They will walk you through step one all the way through and they will accompany you to the courtroom because that's a really intimidating place to be," Parsons said.
And it's in the courtroom where, with the right support, victims like Jennifer Hotai can take back their power and become a victor.
"The people at Family Justice Center and just anyone in the Horry County judicial system who have been totally helpful for the whole process of helping me heal and get to where I am now, sitting in front of you," Hotai reflected.
With a voice and a message.
"You are the Phoenix that rose from the ashes of this experience. And you are stronger because of that," Hotai said.
But while many domestic violence cases are different, those involved share the same sentiment: Horry County and the state of South Carolina has made considerable progress when it comes to handling domestic violence cases, but there's more work to be done.
In 2021, A bipartisan group of lawmakers introduced a bill that would expand domestic violence protections in South Carolina to those in dating relationships. However, it failed to advance and has been reintroduced in this session.
We also had the chance to speak to Kayla Hammonds' mother, Sherry Hammonds.
While she's very limited in what she could say due to pending litigation, she shared the following statement:
"Kayla was all about helping others… even if it was only just giving a word of encouragement. I encourage everyone to contact their senators and congressmen to let them know they support Kayla's Act' and that you want this in South Carolina."
Copyright 2023 WMBF. All rights reserved.