Panthers legend Greg Olsen nominated for Sports Emmy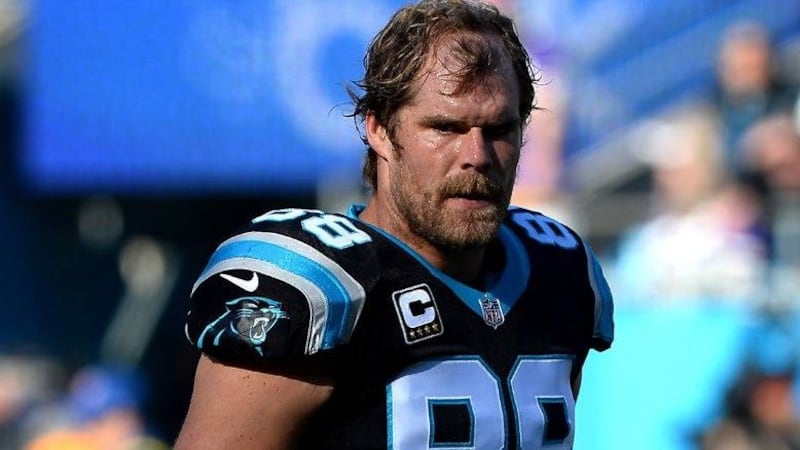 Published: Apr. 12, 2023 at 11:59 AM EDT
CHARLOTTE, N.C. (WBTV) - Former Panthers tight end Greg Olsen might be retired from playing football but he's still receiving nominations for awards. The Carolina Panthers announced his nomination for a Sports Emmy on Wednesday.
"The former tight end has been a fast riser since entering the broadcast world and was recently nominated for a Sports Emmy, one of his new field's highest honors. Olsen, who has become Fox Network's top game analyst, was one of five nominees in the outstanding personality/emerging on-air talent category," according to a press release from the Panthers.
Olsen's career in broadcasting began while he was still playing (during bye weeks), and in 2021 he, along with Kevin Burkhardt rose to the top of the broadcasting game for Fox, according to the Panthers. Last year the duo called Super Bowl LVII.
"During his 14 seasons as a player (including nine with the Panthers), he caught 742 passes for 8,683 yards and 60 touchdowns. From 2014-2016, he became the first tight end in NFL history to reach 1,000 receiving yards in a season for three straight years. He's also remained active in the Charlotte community since retirement through his family's Heartest Yard foundation," the Panthers said.
The 44th Annual Sports Emmy Awards will be presented during a ceremony at Lincoln Center in New York on Monday, May 22.
Download the free WBTV News app for updates and breaking news.
Watch the latest WBTV broadcast here:
Copyright 2023 WBTV. All rights reserved.