FIRST ALERT: Get ready for a sunny and mild Sunday
Published: Apr. 2, 2023 at 6:23 AM EDT
MYRTLE BEACH, SC (WMBF) - After a cloudy Saturday, the sunshine returns today with cooler temperatures.
TODAY
For folks waking up this morning and are heading off to church, I recommend a long sleeve shirt or a light jacket. We start the day with temperatures in the upper 40s inland and low 50s along the Grand Strand. Northerly winds will keep our temperatures near the normal mark with highs in the mid 60s along the coastline and near 70 degrees across the Pee Dee. Besides the cooler weather, it's going to be a beautiful day to be outside, we'll have nothing but sunshine and blue skies.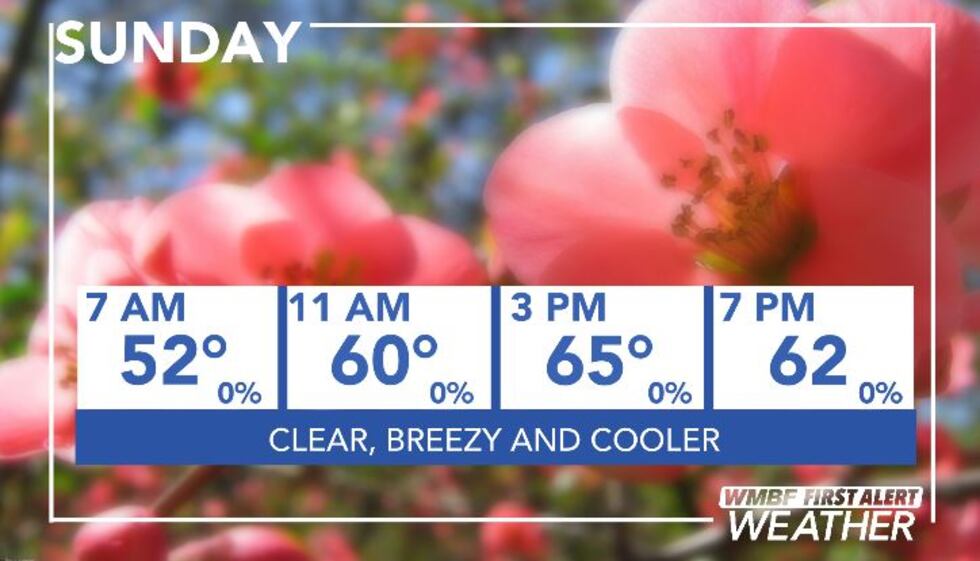 TONIGHT
The weather continues to stay dry tonight. We'll have mostly clear skies with overnight lows in the upper 40s to low 50s across our area. So overall, just a mild and quiet night ahead.
TEMPERATURES BOUCING BACK
We start the work week on a warm. We'll be in the low to mid 70s across the Pee Dee. A high pressure system is going to develop to our South, this will bring in warm southwest winds for most of the week. By Tuesday, temperatures are going to be in the mid 70s in the Grand Strand and low 80s inland. Temperatures are going to stay above normal for most of the work week.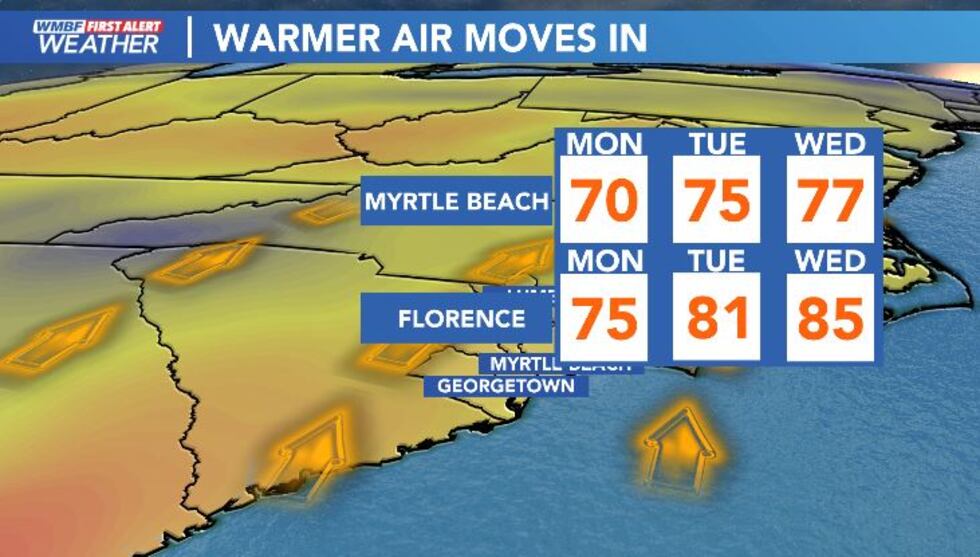 Copyright 2023 WMBF. All rights reserved.