FIRST ALERT: Cold front brings afternoon storms and windy conditions
Published: Apr. 1, 2023 at 6:16 AM EDT
MYRTLE BEACH, SC (WMBF) - Get ready for a windy Saturday! A cold front will bring a line of storms and windy conditions this afternoon.
TODAY
A cold front along with strong upper level winds will sweep across the Carolinas on Saturday resulting in a very windy day with showers and storms possible in the afternoon and evening. A WIND ADVISORY is now in effect for most of the area through the day Saturday. Strong southerly winds will quickly increase through the morning. By midday into the afternoon gusts as high as 40 to 45 mph will be common with isolated gusts as high as 50 mph especially near the beaches.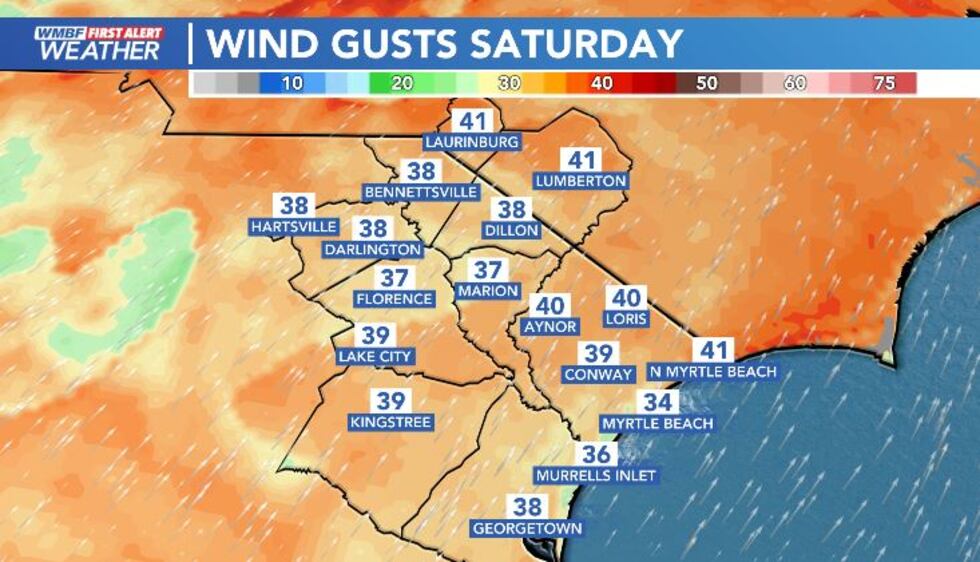 These strong winds will usher in very warm temperatures with readings reaching the upper 70s to near 80.
As we head into Saturday afternoon, the cold front will start to move into the area and will be accompanied by a band of showers and a few thunderstorms. The downpours and storms will arrive in the Pee Dee from midday into the early afternoon. By the mid to late afternoon, this round of rain will push through the Grand Strand. By mid evening, the front will push all of the activity off shore.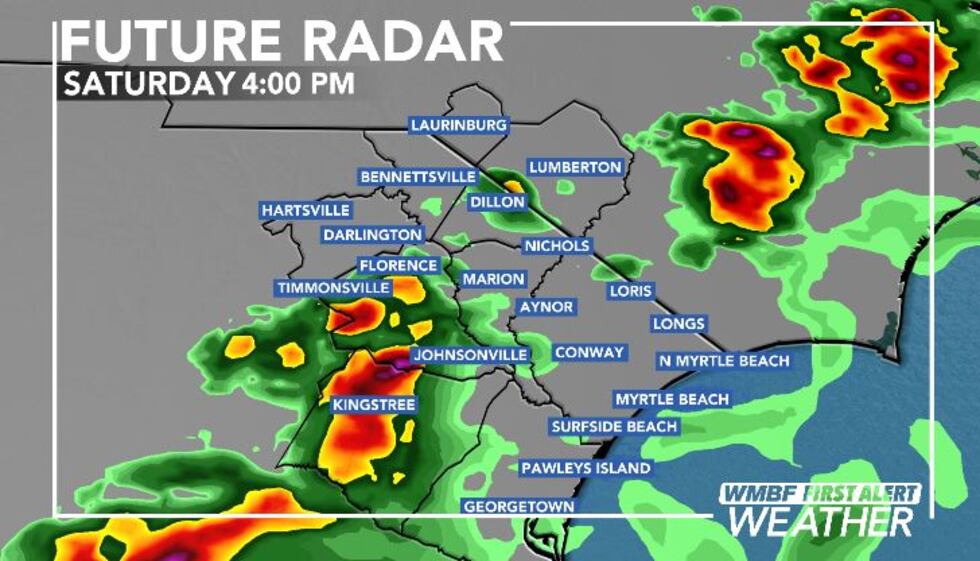 While there is not a lot of energy available for severe weather, the warm temperatures along with strong winds in the upper atmosphere could lead to one or two strong to severe storms and a LEVEL 1 severe weather risk in place.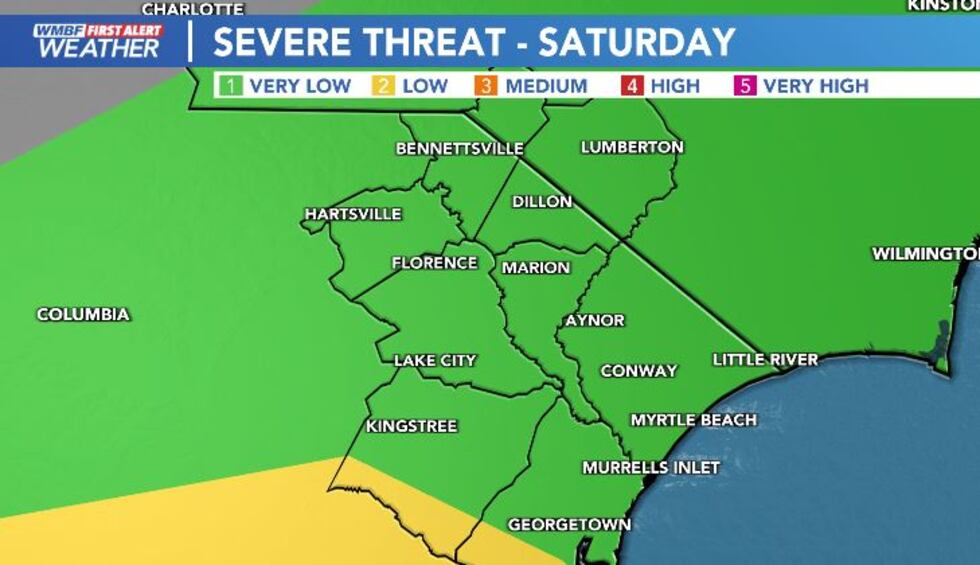 TOMORROW
Behind the cold front, drier and cooler air will move in for the second half of the weekend. Sunday will see a return to sunny skies and afternoon temperatures around 10 to 15 degrees cooler - in the middle and upper 60s. We will be back into the 70s by Monday afternoon.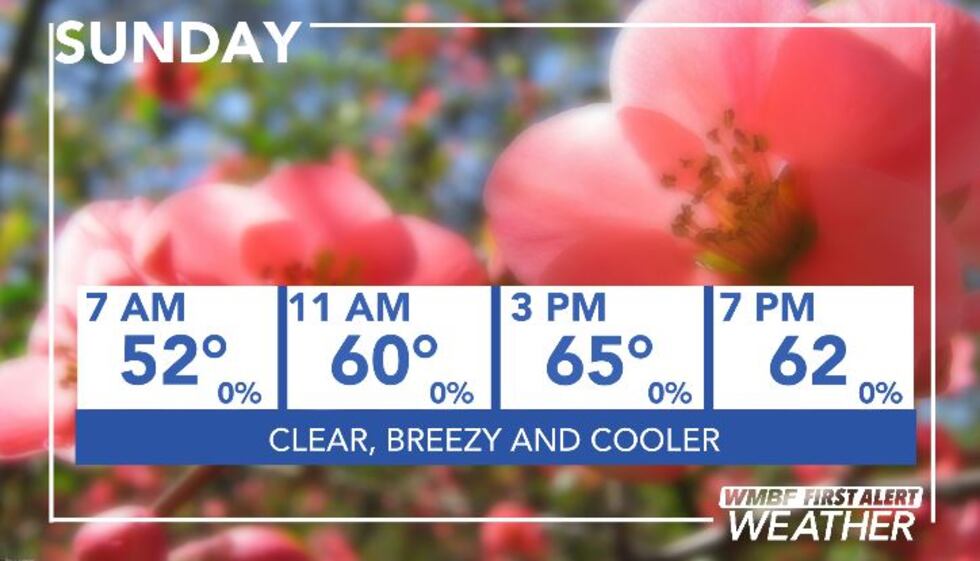 WARMING BACK UP
We start the work week on a warm. We'll be in the low to mid 70s across the Pee Dee. A high pressure system is going to develop to our South, this will bring in warm southwest winds for most of the week. By Tuesday, temperatures are going to be in the mid 70s in the Grand Strand and low 80s inland. Temperatures are going to stay above normal for most of the work week.
Copyright 2023 WMBF. All rights reserved.