FIRST ALERT: Milder Wednesday with clouds and a few showers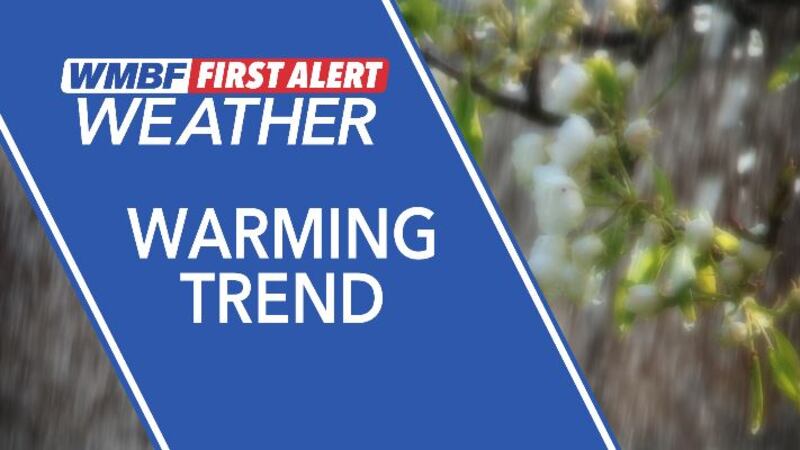 Published: Mar. 21, 2023 at 3:47 AM EDT
|
Updated: Mar. 21, 2023 at 3:41 PM EDT
MYRTLE BEACH, S.C. (WMBF) - Milder temperatures will continue to move into the area but will be accompanied by clouds and a few light showers on Wednesday.
TONIGHT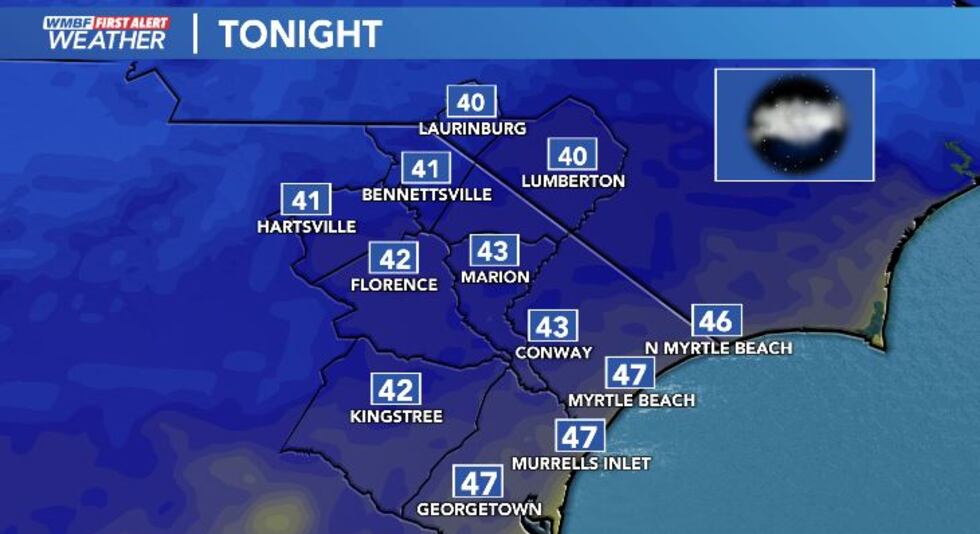 The risk of frost and freezing temperatures is behind us now with milder weather starting to move in. Tonight will see mostly clear skies give way to more clouds. Lows will drop into the lower 40s inland and middle to upper 40s closer to the beaches.
WEDNESDAY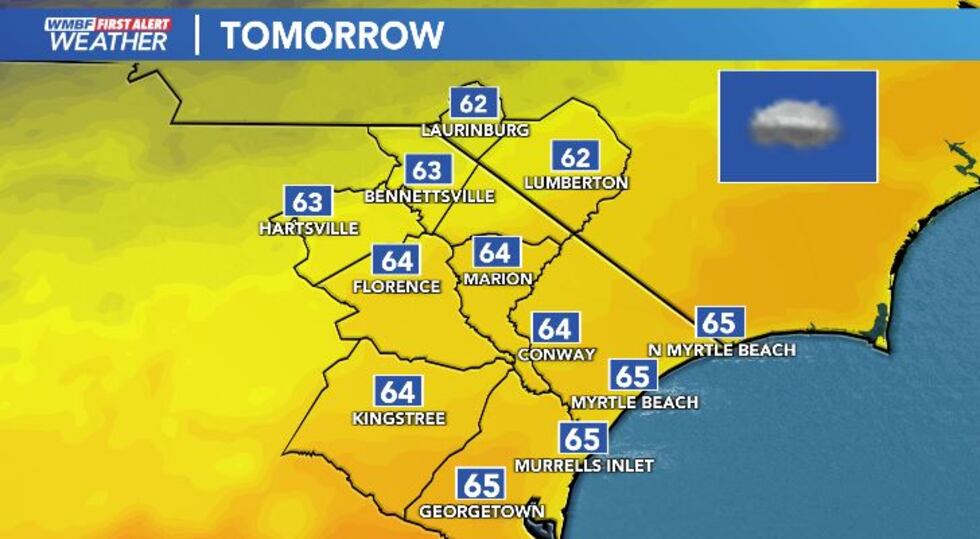 A weak storm system will move across the Carolinas on Wednesday accompanied by mostly cloudy skies and the risk of a few light showers. The best chance of showers - 30% - will arrive from midday into the early to mid afternoon, however no steady or heavy rain is expected. Despite the clouds and light showers, temperatures will continue to warm with afternoon highs reaching the lower to middle 60s.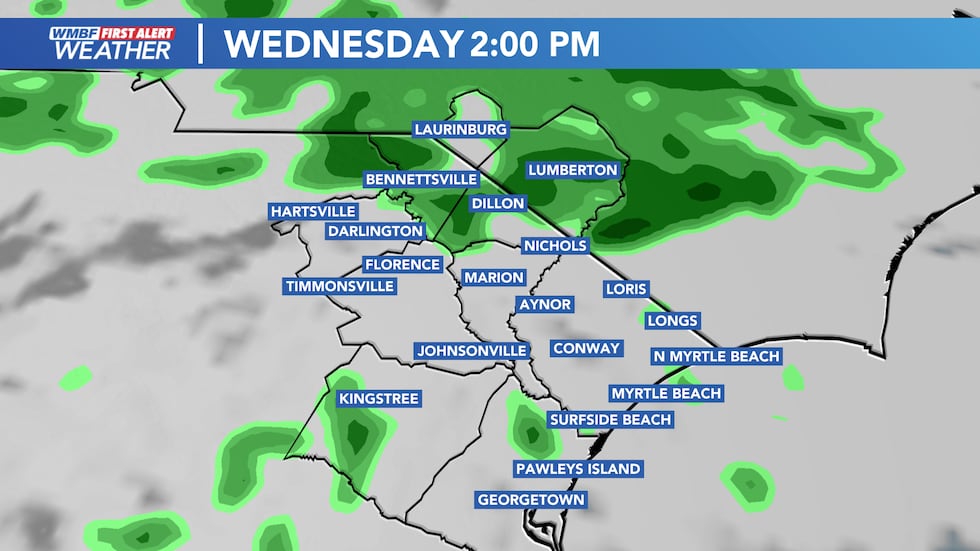 WARMING TREND
Sunshine and warm weather is on tap for the end of the week as above-normal temperatures continue to move in.
By Thursday, temperatures reach the lower to middle 70s at the beaches. Inland locations will climb into the lower 80s under mostly sunny skies. The warmest weather arrives Friday into Saturday when coastal temperatures will reach the upper 70s to near 80 while inland areas climb all the way into the lower to middle 80s.
WEEKEND FORECAST
Our next rain chance for the week will hold off until Saturday as an approaching cold front brings a round of showers by Saturday afternoon. Rain chances look fairly limited with the risk at 40% inland and 30% at the beaches. Gusty winds up to 35 mph will be likely Saturday. The weekend will feature highs in the low to mid 70s for the beaches. Inland locations will be in the upper 70s to around 80°. Sunday will be a touch cooler but still quite mild with afternoon readings in the 70s once again.
Copyright 2023 WMBF. All rights reserved.