Hundreds attend auction to bid on Murdaugh belongings
Published: Mar. 19, 2023 at 3:44 PM EDT
|
Updated: Mar. 24, 2023 at 10:25 AM EDT
PEMBROKE, G.A. (FOX Carolina) - Hundreds of people attended an auction on Thursday where furniture and items belonging to the Murdaugh family were sold to the highest bidder.
The family made national headlines after disbarred lawyer Alex Murdaugh was convicted of killing his wife, Maggie and son, Paul Murdaugh in June 2021. Now, belongings that were inside their Moselle hunting lodge are on the auction block.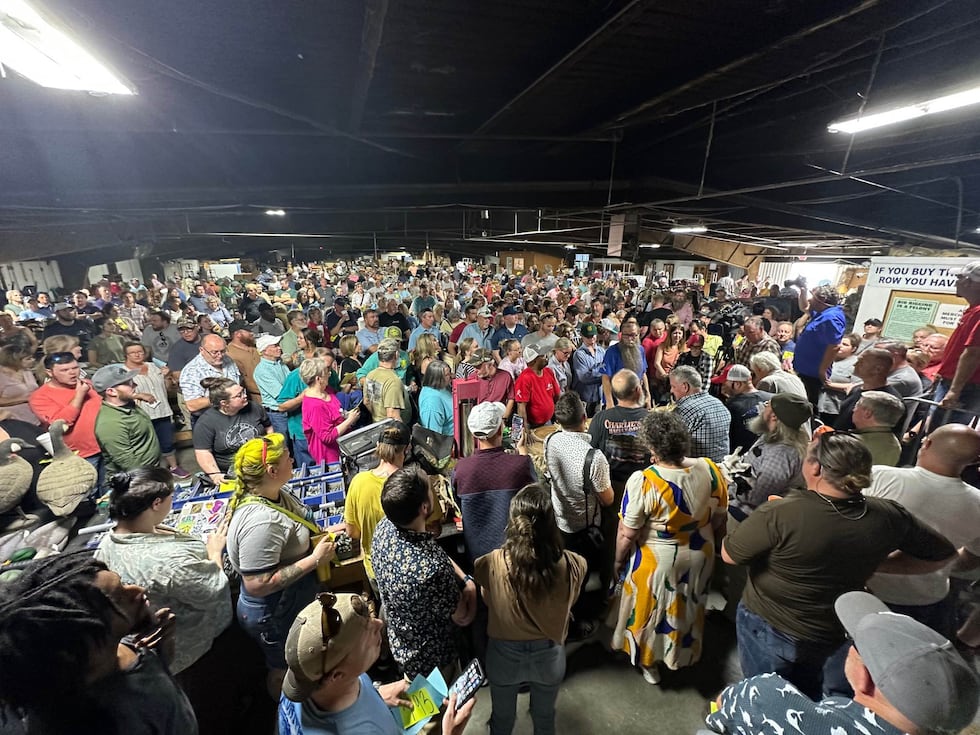 The auction began at 4 p.m. at the Liberty Auction warehouse in Pembroke. Approximately 700 people registered to bid.
Bidders were paying thousands of dollars for pieces of furniture from the Murdaughs. The couch where Alex Murdaugh claimed he took a nap on the night of the murders sold for $36,000, according to CourtTV.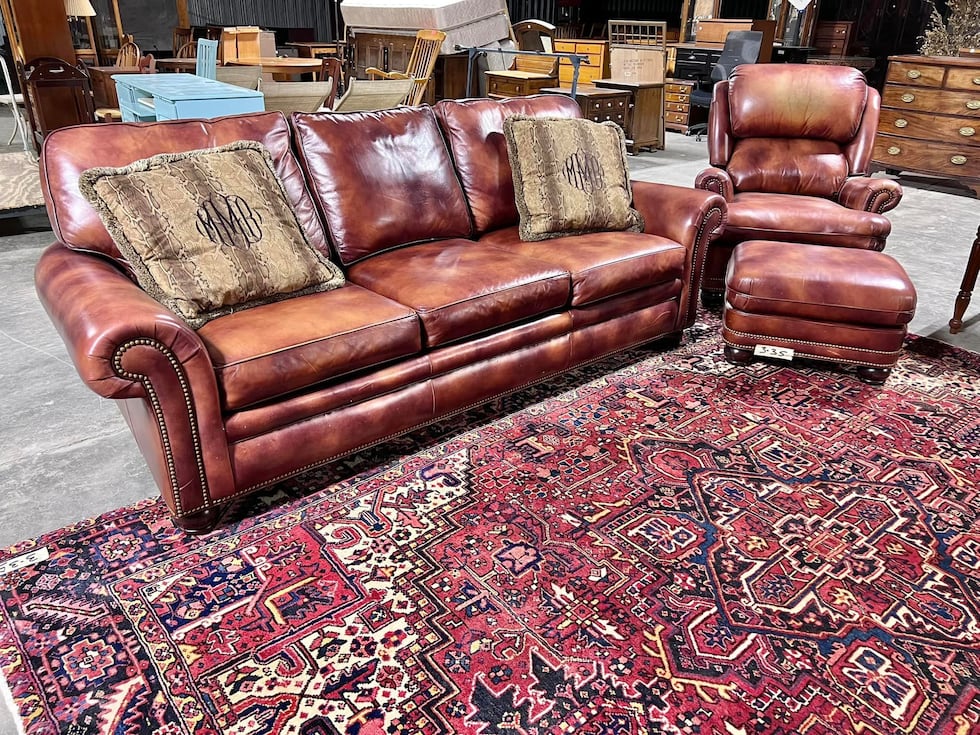 Turtle lamps drew the attention of the crowd, with people gathered around the table before bidding started. Most of them sold for between $500 and $800.
"Everybody is so obsessed with these things," said Mackenzi Patterson, who paid "too much" for one of the lamps. "I don't know. They're just cute I guess."
PETA sent a letter to the auction house asking for the lamps and other hunting trophies from Moselle to be donated to their "Museum of Atrocities Against Animals."
"A museum is the only place where these tortoise-shell lamps, mounted heads, and other atrocities belong, which is why we ask that you donate them to PETA's growing collection," wrote PETA President Ingrid Newkirk.
However, the hunting trophies were sold on the auction block and most of the money made will go to the estate's account to be dispersed to various people suing the Murdaughs.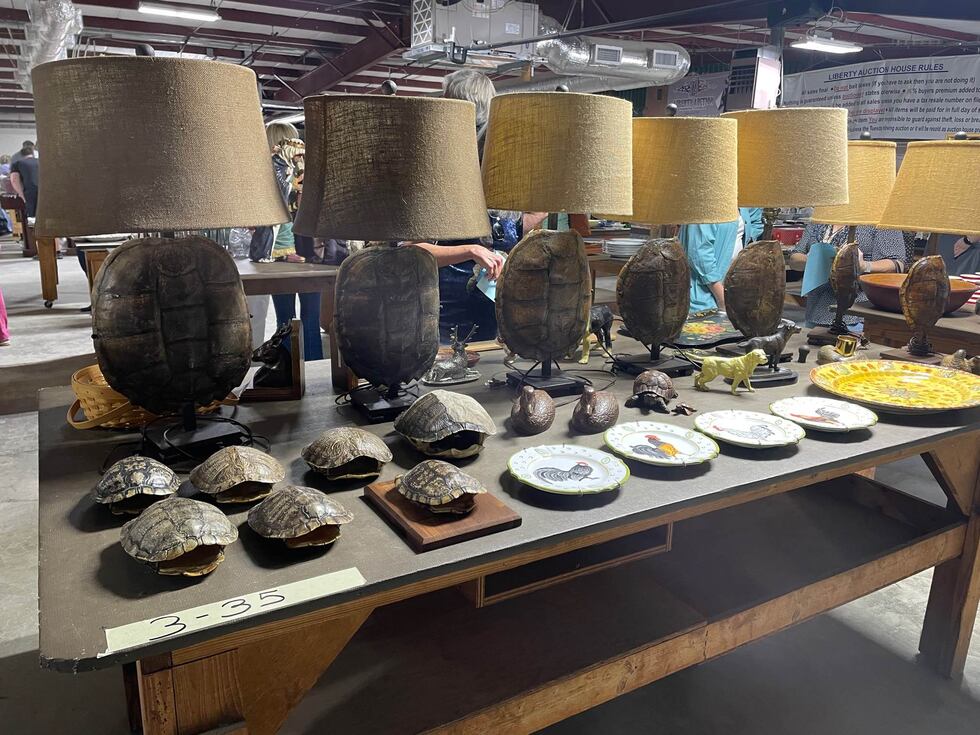 An eerily ironic framed poem was among the items. It is called "The Man in the Glass" and includes lines about how you can fool other people - but you can't fool yourself when you look in the mirror.
"The fellow whose verdict counts most in your life is the one staring back from the glass," it reads.
It sold for $650.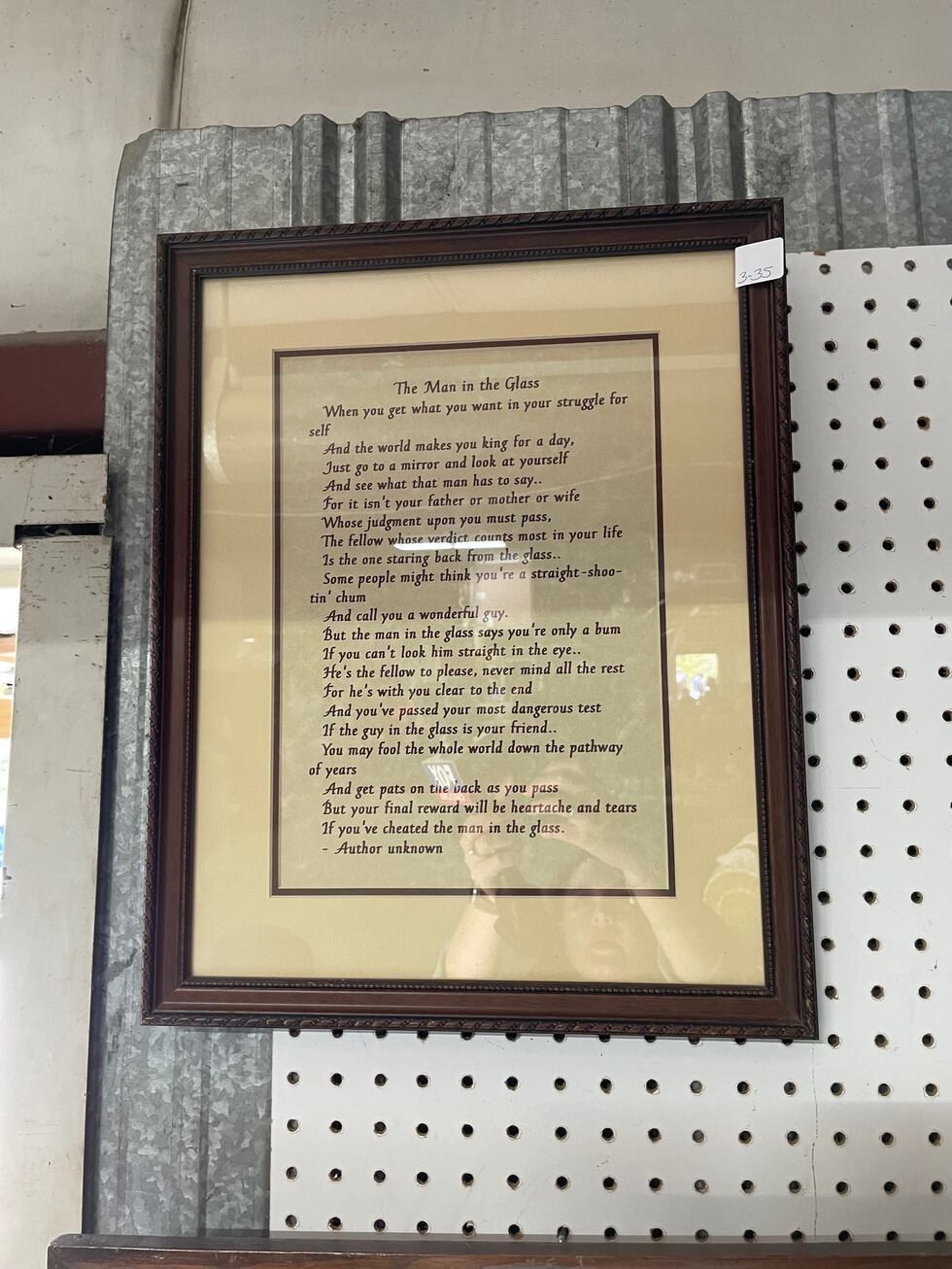 Liberty Auction posted more than 180 photos of items that were included in the Thursday auction, but said not everything shown is from Moselle.
Below are photos of some of the items that Liberty Auction confirmed came from the Murdaugh property:
Copyright 2023 WHNS. All rights reserved.