DHEC: Residents can help track exposure to West Nile virus by submitting certain dead birds for testing
Residents can have a role in their communities by helping track exposure to West Nile virus.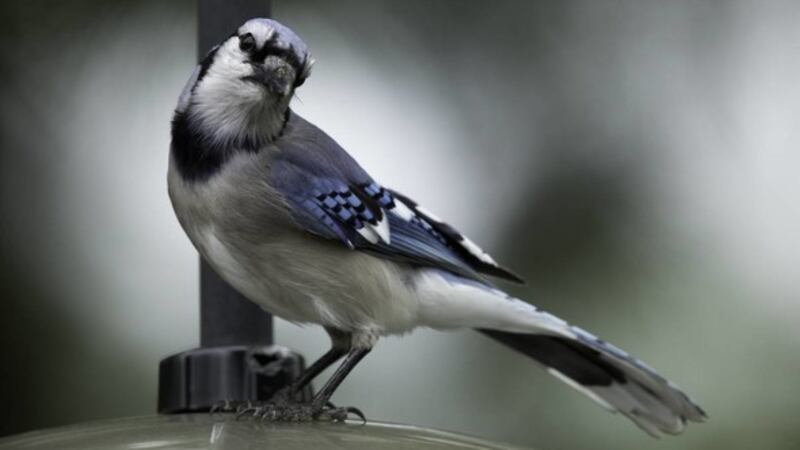 Published: Mar. 15, 2023 at 10:47 AM EDT
COLUMBIA, S.C. (WIS) - Palmetto State residents now have the opportunity to help the South Carolina Department of Health and Environmental Control (DHEC) track exposures to the West Nile virus (WNV) this spring and summer by submitting specific dead birds for lab testing.
The dead bird surveillance program helps DHEC track and identify where there is an increase of WNV rates in communities, so people can take the proper safety measures to reduce the risk of WNV in humans and animals.
"The public's involvement with our dead bird surveillance program bolsters the agency's surveillance efforts and can help identify West Nile virus before it begins affecting people," said Dr. Chris Evans, State Public Health Entomologist.
DHEC is asking residents to submit recently dead crows, blue jays, house finches, and house sparrows that do not appear to have been injured and are not decayed.
If you do plan on sending a dead bird to DHEC, please do the following:
Not touch a bird, dead or alive, with bare hands. Use gloves or pick up the bird with doubled, plastic bags.

Keep the bagged bird cool until it can be placed on ice or in a refrigerator. If you can't deliver the bird carcass to DHEC within 36 hours of collection, freeze it until you are able to deliver it or have it shipped.

Download and complete a Dead Bird Submission and Reporting Sheet for West Nile Virus and take the sheet and dead bird to a local DHEC Health or Environmental Affairs office during normal business hours (8:30 a.m.-5 p.m., Monday-Friday). See DHEC's interactive map of available offices for drop-off; WIC-only public health departments can't accept birds.
"This is a unique opportunity for the public to proactively assist their public health agency in staying ahead of a potential health risk. "Mosquitoes become infected with WNV when they feed on infected birds that carry the virus in their blood. After one to two weeks, infected mosquitoes can transmit WNV to people and other animals. said Dr. Linda Bell, DHEC Epidemiologist
"Most people infected with WNV have no symptoms, and although the risk of serious illness is low, it is possible for potentially fatal inflammation of the brain to occur in infected people, a condition known as encephalitis," added Dr. Bell.
DHEC researchers say they do not perform mosquito control, the agency's role is to provide up-to-date information that helps people, communities, and local mosquito control programs take action to reduce mosquito populations and prevent bites.
For more information, click here or contact Vector-Borne Diseases Laboratory at 803-896-3802 or vector@dhec.sc.gov. You can also learn more about mosquito management tips and a brief informational video from Dr. Bell are available online.
Notice a spelling or grammar error in this article? Click or tap here to report it. Please include the article's headline.
Stay up to date with WIS News 10. Get the app from the Apple App Store or Google Play Store and Stream us on Roku, YouTube, Amazon Fire, or Apple TV.
Copyright 2023 WIS. All rights reserved.