FIRST ALERT: Strong winds arrive tonight
Published: Mar. 3, 2023 at 3:47 AM EST
|
Updated: Mar. 3, 2023 at 3:41 PM EST
MYRTLE BEACH, SC (WMBF) - Strong winds will develop across the region tonight followed by clearing skies and slightly cooler weather by the weekend.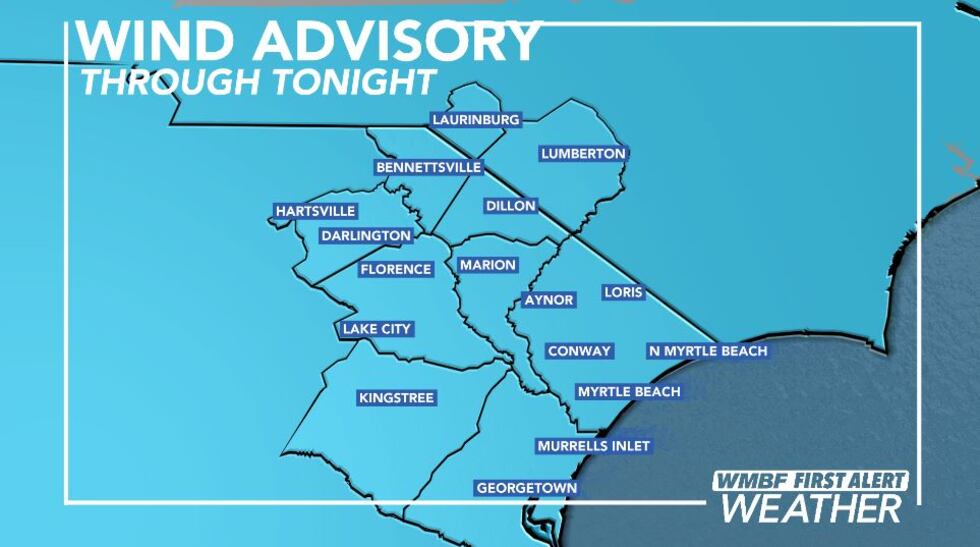 WIND ADVISORY TONIGHT
A WIND ADVISORY has been issued for the entire area from 7:00 PM this evening through 4:00 AM Saturday. As a cold front moves through the region, very strong winds in the upper atmosphere will be able to mix down to the ground as strong wind gusts. Winds will steadily increase this evening. The peak winds likely arrive between 9:00 PM and 1:00 AM. Gusts of 40 to 45 mph will be likely in most areas.
A fast moving line of showers will also move through overnight. While no thunder or lightning are expected, this line could produce isolated higher gusts of over 50 mph in a few areas. Winds will begin to subside by daybreak Saturday.
WEEKEND FORECAST
Winds will remain breezy Saturday early morning with mild temperatures in the upper 50s. Temperatures will reach the 70s for the afternoon. Plenty of sunshine is in the forecast for the weekend.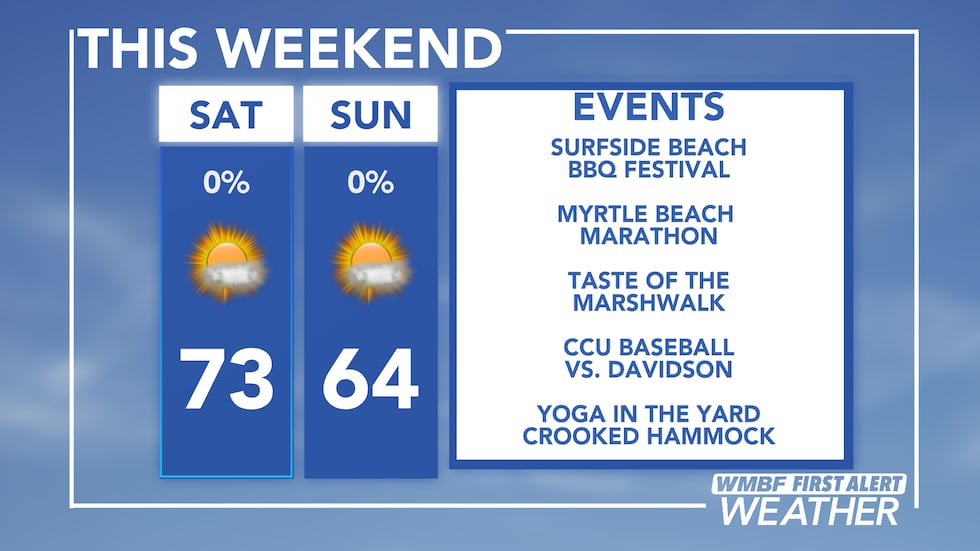 Due to the cold front, cooler air will gradually settle in for Saturday night and into Sunday morning. Temperatures will fall into the mid to upper 40s for Sunday morning before climbing into the middle and upper 60s by the afternoon. Once again, sunshine continues for any outdoor plans.
Copyright 2023 WMBF. All rights reserved.