3 hurt in crash involving motorcycle near Surfside Beach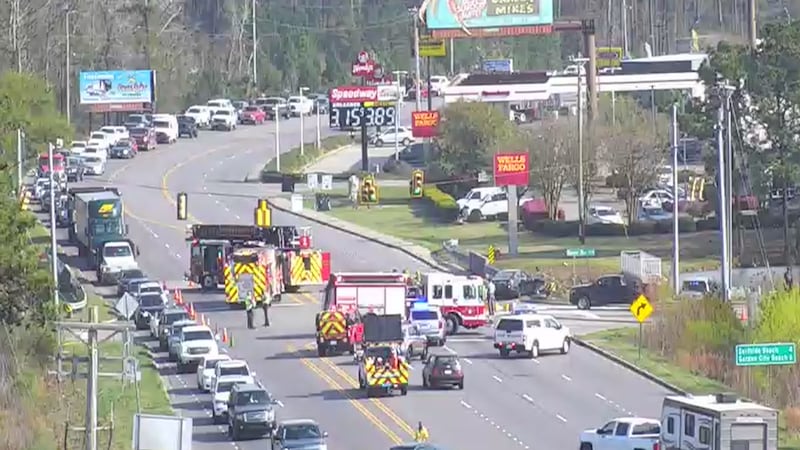 Published: Mar. 3, 2023 at 3:12 PM EST
|
Updated: Mar. 3, 2023 at 3:33 PM EST
MYRTLE BEACH, S.C. (WMBF) - Three people were hurt and traffic was slowed after a crash involving a motorcycle in the Surfside Beach area on Friday.
Information from the South Carolina Department of Transportation states the wreck happened in the area of Beaver Run Boulevard, located off Highway 544.
Horry County Fire Rescue later said crews were called to the two-vehicle crash at around 2:45 p.m. They added that traffic in the area of Beaver Run Boulevard and Dick Pond Road was closed as first responders worked at the scene.
Drivers are being asked to avoid the area. A SCDOT camera also showed traffic reduced to one lane and cars backed up along westbound lanes of Highway 544.
The South Carolina Highway Patrol and Horry County Police Department are investigating.
Stay with WMBF News for updates.
Copyright 2023 WMBF. All rights reserved.