O.J. Simpson weighs in on Alex Murdaugh trial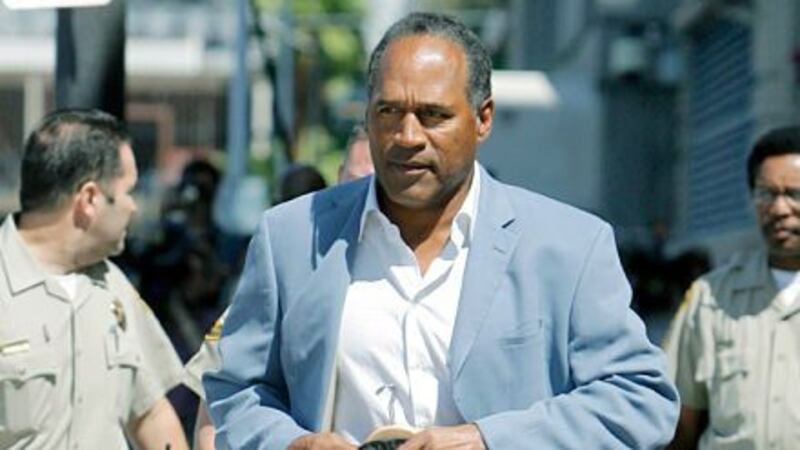 Published: Mar. 2, 2023 at 4:18 PM EST
|
Updated: Mar. 2, 2023 at 4:20 PM EST
WALTERBORO, S.C. (FOX Carolina) - O.J. Simpson thinks it was probably a mistake for Alex Murdaugh to take the stand while on trial for the murders of his wife and son.
On Thursday the former football star posted a video on Twitter in response to repeated questions about his opinion on the Murdaugh case.
"I don't know what they think... I'm an expert on it?" Simpson said. "But I gotta admit, when he took the stand, a guy who's a habitual liar, I did watch."
He said as an admitted liar, he found it hard to believe Murdaugh could be on the witness stand without lying.
"Question is, what did he lie about?" Simpson asked. "But lying and stealing money is a little different than murder."
He believes Murdaugh testified to try to be relatable to the jury, to convince them "that he was a good ol' boy." And he thinks it could have worked on some of the jurors.
O.J. Simpson's opinion on the case?
"I am not qualified to really say if the guy did it or you didn't do it," he said. "But what I've seen, do I think it's more likely that he did it? Yes. But 'more likely' equals reasonable doubt."
In 1995 Simpson was acquitted of the murders of his ex-wife Nicole Brown Simpson and her friend Ron Goldman. From their wealth to claims of law enforcement excluding other suspects, many people have pointed out similarities between Simpson's high-profile trial and the Murdaugh trial.
Copyright 2023 WHNS. All rights reserved.