Dining with Dockery: Celebrating 100 at The Crazy Mason Milkshake Bar
Published: Feb. 20, 2023 at 12:24 PM EST
MYRTLE BEACH, SC (WMBF) - 100 Dining with Dockery's! Each segment over the past two years featured 5-8 menu items. That's roughly 500+ dishes here in the Grand Strand and thousands of calories. Shew!
We're celebrating 100 Dining with Dockery's with our friends at The Crazy Mason Milkshake Bar today in North Myrtle Beach!
The Crazy Mason is a unique and one-of-a-kind ice cream shop that features Crazy Masons, Crazy Cups, Crazy Bombs, Crazy Waffles, Crazy Desserts and even some options that are gluten free, dairy free and alcohol infused!
We couldn't think of a better way to celebrate Dining with Dockery than by a dessert where calories don't count! Instead of talking about the amazing menu, let's show you it! You can watch Andrew try out some of the unique items in the video above.
For a full look at the menu, you can visit their website here.
As we look forward to the next 100 episodes of Dining with Dockery, here's a look at some of the fun moments from the past 100 Dining with Dockery's.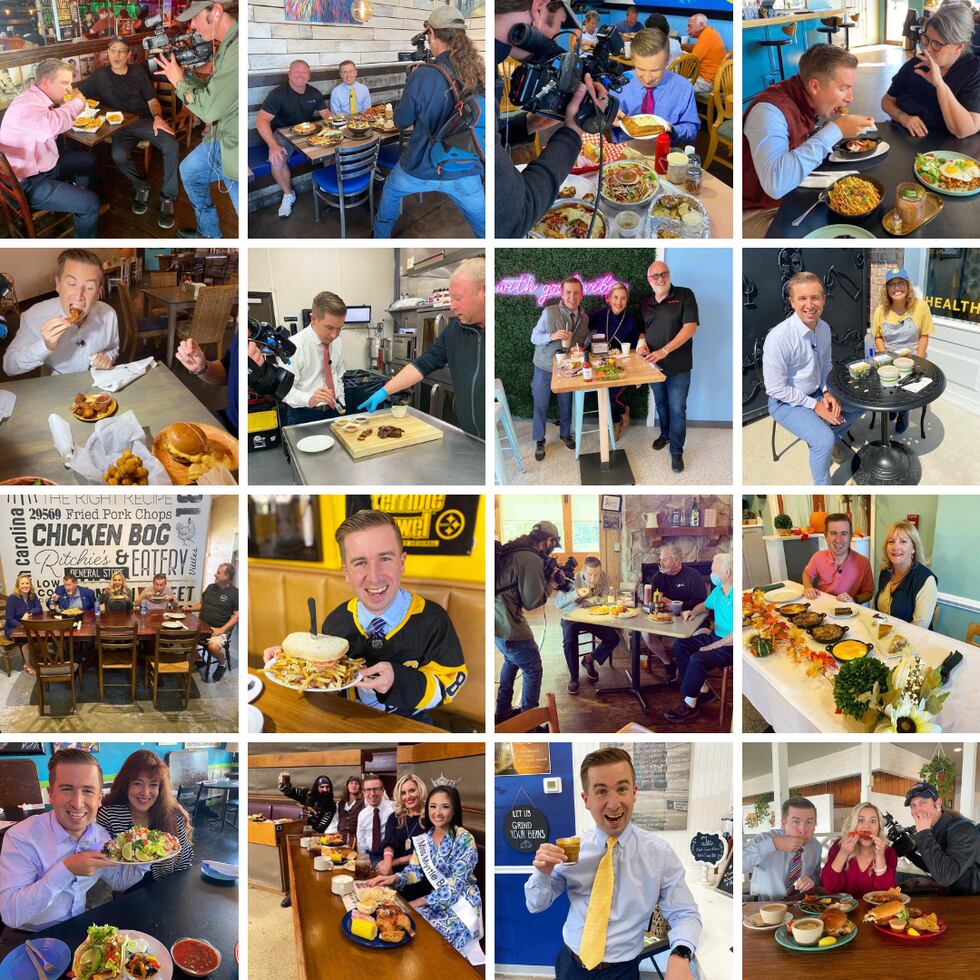 Have somewhere you want Andrew to go? Send him a message on Facebook or Twitter!
Copyright 2023 WMBF. All rights reserved.