Nikki Haley announces 2024 Republican presidential run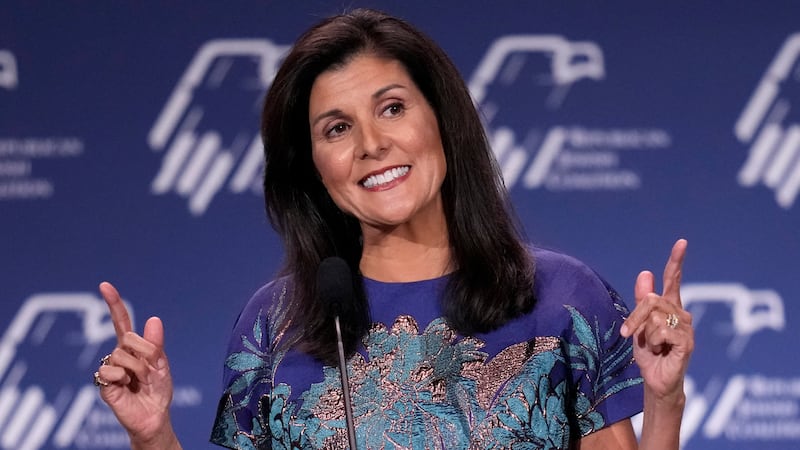 Published: Feb. 14, 2023 at 7:03 AM EST
MYRTLE BEACH, SC (WMBF) - South Carolina's former governor Nikki Haley announced Tuesday morning she is running for president of the United States.
She will make a formal announcement speech declaring her run for the Republican nomination on Wednesday in Charleston.
In a video announcing her candidacy, Haley said "some people look at America and see vulnerability. The socialist left sees an opportunity to rewrite history. China and Russia are on the march. They all think we can be bullied. Kicked around. You should know this about me: I don't put up with bullies. And when you kick back, it hurts them more if you're wearing heels. I'm Nikki Haley, and I'm running for President."
RELATED COVERAGE | Haley faces 'high-wire act' in 2024 bid against Trump
Haley was the 116th and first female governor of the Palmetto State from 2011 to 2017. She was appointed by President Donald Trump as the 29th United States Ambassador to the United Nations, serving from January 2017 through December 2018.
Copyright 2023 WMBF. All rights reserved.