Crews recover 'some' of Chinese surveillance balloon payload off Grand Strand coast, national security official says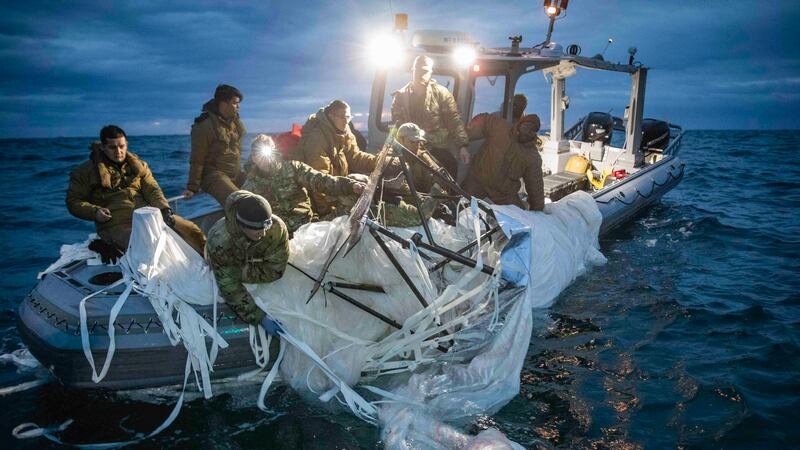 Published: Feb. 13, 2023 at 3:57 PM EST
MYRTLE BEACH, S.C. (WMBF) – Some important pieces of the Chinese surveillance balloon have been recovered from off the Grand Strand coast, according to an official.
National Security Council official John Kirby said during a news briefing on Monday that search crews have been able to get some of the balloon's payload.
"They have been able to recover some, not all, of the payload that sank to the bottom of the Atlantic. It's about 45 feet of water," said Kirby. "Over the course of the weekend, they were able to raise some of the debris, including some of the electronics and some of the structure.
RELATED COVERAGE:
The FBI said last week it expects to see "the lion's share" of the electronics from the payload and may help determine the intent of the surveillance balloon that flew across the United States.
The suspected Chinese spy balloon was first seen in U.S. airspace on Jan. 28 and then made its way across the country before it was shot down by an F-22 off the Myrtle Beach coast.
The U.S. Navy forces and the FBI have been working to recover the balloon and its electronics payload.
The FBI said last week it had recovered the balloon, some wiring and a very small amount of electronics that were on the surface of the water. Senior officials said much of the evidence remains underwater.
"It could take a long time given the sea state and weather conditions and the degree that we have to protect the safety of the divers," said Kirby when discussing how long it could take to recover every piece of evidence.
Meanwhile, over the weekend, the U.S. shot down three unidentified objects over the weekend. Fighter jets shot down objects over Alaska, Canada and Lake Huron. Gen. Glen Vanherck, the head of NORAD and the U.S. Northern Command said part of the reason is due to a "heightened alert" after the surveillance balloon.
China has said that the unmanned balloon was a civilian meteorological airship that had blown off course. Officials in Beijing have said that the U.S. overreacted by shooting it down.
Copyright 2023 WMBF. All rights reserved.