Dining with Dockery: Indulge Italian Eatery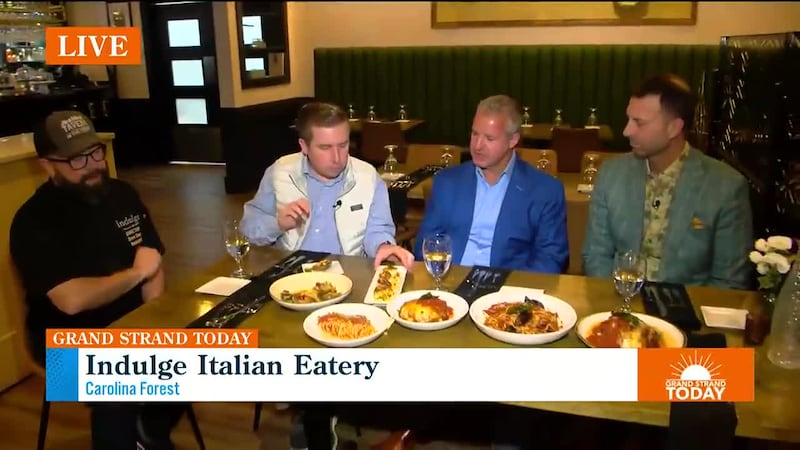 Published: Jan. 19, 2023 at 6:52 AM EST
MYRTLE BEACH, SC (WMBF) - It's the first Dining with Dockery of the year and we have a treat for you.
Indulge Italian Eatery is located in Carolina Forest, a few doors down from their sister restaurant Tavern In The Forest. If you haven't been to Indulge, you are missing out on the homemade breads, pasta, and so much more.
In the full episode above, Andrew tries out some of the popular menu items.
You can view their full menu here. If you've been to Indulge, let us know how it was!
Have somewhere you want Andrew to go? Send him a message on Facebook or Twitter!
Copyright 2023 WMBF. All rights reserved.