Sheriff's office warns of fake movie prop money being used at Marion County businesses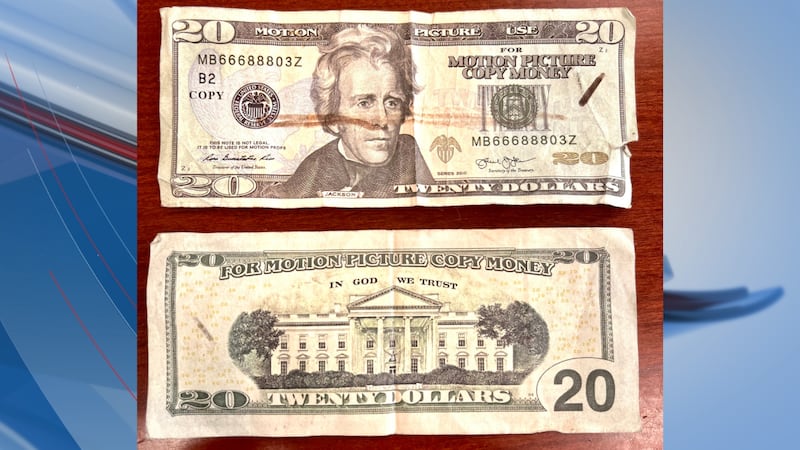 Published: Jan. 18, 2023 at 4:37 PM EST
MARION COUNTY, S.C. (WMBF) – The Marion County Sheriff's Office wants businesses and neighbors to be on the lookout for fake money that's being used in the area.
The sheriff's office posted on Facebook that Marion County businesses are seeing movie prop money being used to try and buy items from shops.
"Movie prop money, though it looks authentic from afar, normally has wording that identifies it as faux currency," the sheriff's office said.
The movie prop money will usually have "For Motion Picture Use Only" along the top, front-face of the bill, and the word "Copy" is normally printed on both sides of the bill.
The sheriff's office warns people to take a close look at the money before they accept it.
Copyright 2023 WMBF. All rights reserved.