Murdaugh family tree explained
Published: Jan. 16, 2023 at 6:45 PM EST
|
Updated: Jan. 16, 2023 at 7:59 PM EST
CHARLESTON, S.C. (WCSC) - For nearly 100 years, the Murdaugh family has kept a stranglehold on the legal system in the southwest corner of South Carolina.
Election after election, a Murdaugh filled the seat of the 14th Circuit Solicitor with the full power of the prosecutor's office over five counties.
The rise to power started with Randolph Murdaugh Sr. who won the open seat in 1920. He was killed when his car got stuck on train tracks and was hit by a freight train in 1941. He left behind two children. His son, Randolph "Buster" Murdaugh, took over the solicitor position before retiring in 1986 – passing the torch to his only child Randolph Murdaugh III.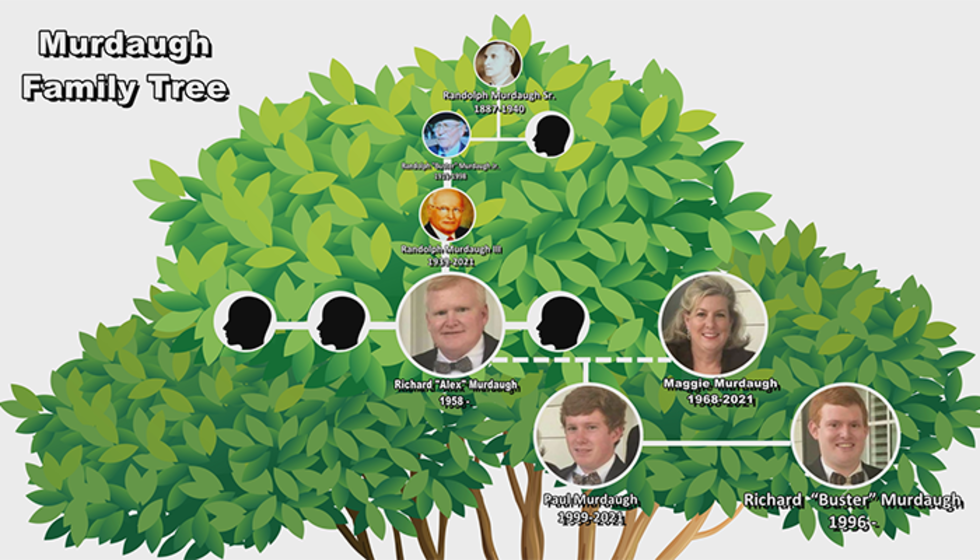 After 86 years of unbroken control over the solicitor's office, Randolph decided to leave in 2005 for the law firm Murdaugh Sr. started in 1910. He had four children – including Richard Alexander "Alex" Murdaugh who is now on trial for double homicide in the shooting deaths of his wife Maggie and his youngest son Paul.
The pair had one other child – Richard Alexander "Buster" Murdaugh.
The influence of the Murdaugh family extends to the very courtroom where Alex Murdaugh will be tried. So much so, Judge Clifton Newman ordered that the portrait of Alex's grandfather be removed from the room for the duration of the trial.
Copyright 2023 WCSC. All rights reserved.