Judge denies bond for 18-year-old accused of shooting at Conway police officer
Published: Jan. 13, 2023 at 1:45 PM EST
|
Updated: Jan. 13, 2023 at 6:27 PM EST
CONWAY, S.C. (WMBF) - A Conway teenager accused of shooting at a police officer during a traffic stop last month appeared for a bond hearing on Friday afternoon.
Tywrell Alston, 18, faces a slew of charges including attempted murder, discharging firearms into a dwelling and pointing and presenting firearms at a person.
Alston allegedly opened fire at an officer with the Conway Police Department on Dec. 29, 2022. Conway Police Chief Dale Long said earlier that day, an officer performed a traffic stop in the area of Forest Loop Road, just off 9th Avenue.
MORE COVERAGE | SLED: 18-year-old suspect opens fire at Conway police officer during traffic stop, officer returned fire
During the bond hearing on Friday, 15th Circuit Solicitor Jimmy Richardson said Alston was driving through Conway when he saw police and sped up. One officer turned on the blue light for a speeding ticket, but Alston didn't stop and led officers on a high-speed chase through the southern end of Conway, according to Richardson.
The solicitor said Alston pulled into his mother's house and started firing at officers.
Body cam footage was played in court showing Alston firing eight times, while the officer fires his gun at least a dozen times.
The officer was not hurt but was placed on paid administrative leave as the State Law Enforcement Division investigates the shooting.
Alston was hit and taken to the hospital with life-threatening injuries. During the bond hearing, Alston was hunched over and limping after being released from the hospital on Friday. Richardson said that Alston had some of his kidney, pancreas and intestine removed.
Richardson told the judge that while he didn't believe that Alston was a flight risk, he believes the suspect is a danger to the community.
"Turning a traffic stop into a shootout would give the community a lot of pause," Richardson said.
The solicitor also referenced Alston's past criminal history. According to records, police arrested him on multiple charges in February 2022. The public index shows he pleaded guilty to unlawful carrying of a pistol and assault and battery of a high and aggravated nature. He was sentenced to time served and was released from jail in June 2022.
Conway Police Chief Dale Long also appeared during the hearing where he asked the judge to deny bond for Alston.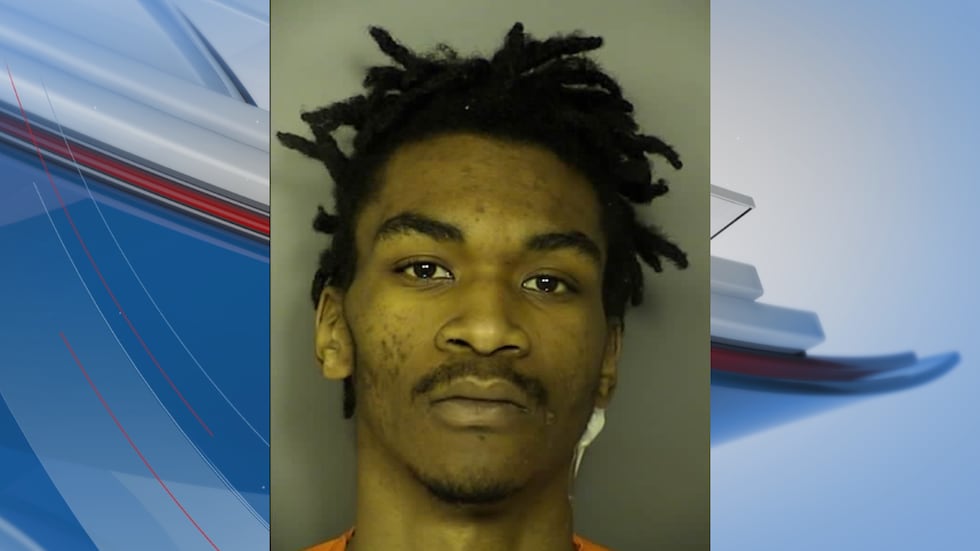 Richardson said Alston's mother has hired an attorney for him on his behalf.
The judge ended up denying bond for Alston.
Meanwhile, SLED's investigation is ongoing to determine if the officer was justified in drawing his weapon.
SLED said this marked the 32nd officer-involved shooting in South Carolina in 2022.
Stay with WMBF News for updates.
Copyright 2023 WMBF. All rights reserved.